Graduate Fresher Resume Template
Being a fresh graduate who wants to look for a job amidst the tight competition in the job market nowadays, you need to make sure that you are able to write a professional resume. There are many other fresh graduates who are seeking the same position as you. You have to prove that you are the best and valuable candidate for the position offered. One practical solution that you can take is by using the graduate fresher resume template.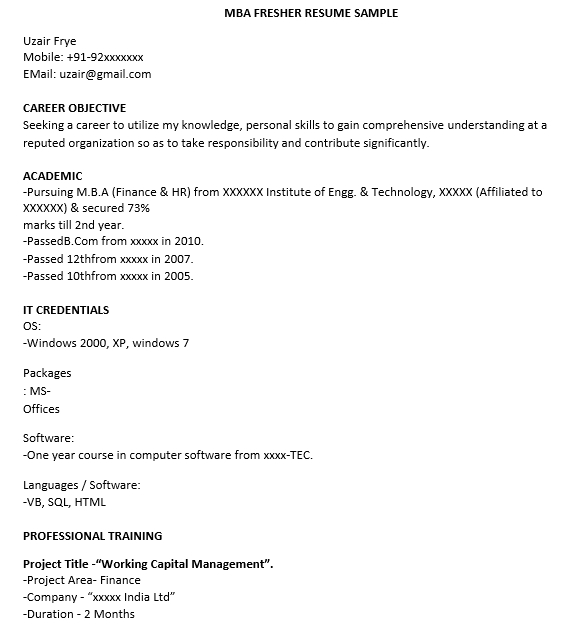 When you are attempting to write a professional resume for the first time, you will need guidance to help you in the writing process. You can also use attractive resume template for fresher that you can find easily on this website to make sure that your resume will be professional and effective enough to assure the recruiter that you are the best candidate for the job. By using a resume template, you only need to adjust the content of the template to fit your personal details.
Sample of Graduate Fresher Resume
Below is the example of a graduate fresher resume that might give you some ideas on how to construct a professional resume.
Jamie Scott
Personal Info
Phone: (555) 105-105-105
Email: jamie.scott@gmail.com
Summary
A licensed registered nurse with the clinical experience of more than 2 years. I am looking for a position in which I can be a top nurse at Cecilia Hospital by promoting efficiency and following protocols. When I was a student nurse at Sunny Medical Clinic, I successfully achieved a patient satisfaction score of 25% higher-than-average and favorable preceptor evaluations of 95%.
Clinical Experience
Student Nurse at Cecilia Hospital
2019-2021
Performing care for patients and duties to educating patients on a ward with 20 active beds.
Helping, assessing and creating a plan-of-care for at least 5 patients each shift.
Assisting with elimination needs and nutrition for patients. Implementing low-fat, low-salt, and other diets for 50+ diabetes, kidney and other patients.
Updating and maintaining 400+ patient records.
Assisting patients' mobility, achieving a 10% lower rate of my patients' bedsores compared to the average for the ward.
Student Nurse at Kyle Urgent Care
2018-2019
Providing care for at least 15 patients each day in a medical clinic in a busy district.
Taking vital signs, creating records and gathering patients' histories. Maintaining 99% accuracy in preceptor spot checks.
Facilitating patients' transfer and education, specimen collection and exam preparation. Complimented 5x for efficiency by doctors.
Education
BS in Nursing at Kensington University, 2020
GPA: 3.85
Relevant Coursework: patient care, microbiology, gerontology, fundamentals of nursing, introduction to psychology, physiology, mental health and psychology, pharmacology, infant and women health.
Graduation: 2020
Membership: A member of National Nursing Association
Key Skills
Wound dressing
Phlebotomy
Medicine administration
Problem solving
Patient education
Physical stamina
Patient assessment
Creating plan of care
Achievements and Certifications
Selected by a professor to teach the subject of patient education
Phlebotomy certification
Language
How to Write a Graduate Fresher Resume
The following are some steps to help you write a professional resume.
Write down your name sling with your contact information in the resume header.
Write an introduction that consists of a brief summary of your graduate resume's most relevant parts.
List the licences that you have, your certifications and especially your registered nurse license.
Explain your educational background. The name of your nursing school, the completion date and successes you have gotten while you were studying.
Highlight your clinical experience, your achievement and time when working at patient care facilities.
Include your hard skills and soft skills. Make a short list that consists of your job-fitting abilities.
Add some extra sections that will explain about your volunteer, publications, certifications and your additional activities related to the job.
What to put on a resume if you do not have any experience yet?
Below are some things you can include on your resume when you do not have any professional working experience.
You can write a professional summary
Write down your skills that you have learned in school and other related experience such as clinical experience.
List your academic achievements and educational background
Include any related certifications, training and classes you have taken
Add your academic projects or personal projects which are relevant to the job
How to describe skills on a resume?
If you have a problem in describing your skills, take a look at the explanation below to get you some ideas on how to describe skills well on a resume.
The skills you want to mention on your resume must be relevant to the position you are targeting
You can include your key skills in the separate skills section
In a professional experience section, write down your work-related skills
Include your most relevant skills in your resume profile
Do not forget to write down most in-demands skills
Kinds of Graduate Fresher Resume Template
There are various kinds of resume templates for graduate freshers available on this website. You can choose the one that meets your purpose best.
Resume Template for Fresher
This simple and modern resume template is very captivating. You can use this template which provides sections for you to write down your contact information, educational background, languages, employment history, professional skills or software skills.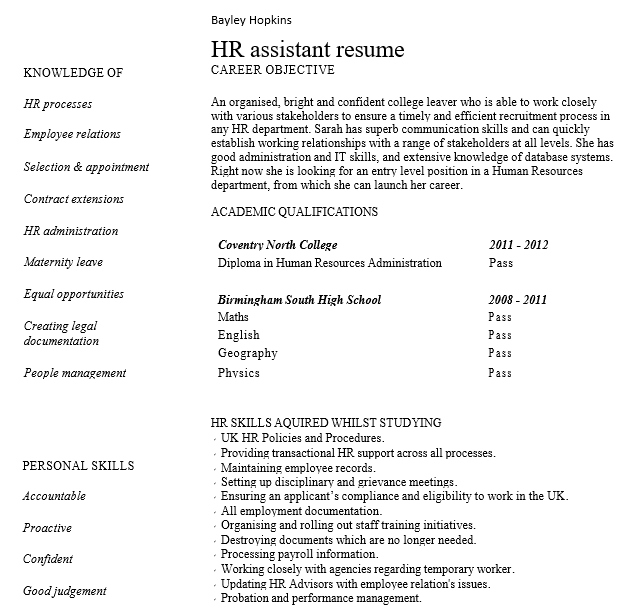 Resume Template for Graduate
Available in several formats, you can choose the  graduate fresher resume template format that will ease you the most in doing the modification on its contents. Prove that you are an eligible candidate by explaining about your career objective, technical skills, personal skills, educational background, languages and hobbies.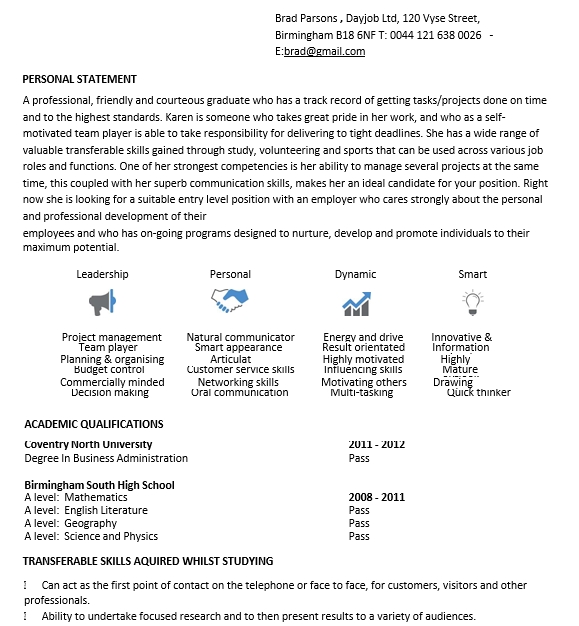 Resume Guide Template for MBA Graduate Fresher
Provided in MS Word format, surely you will not have many difficulties in adjusting its contents to fit your personal information. Write down your personal details, objective, professional qualifications, education and your academic projects in the available sections.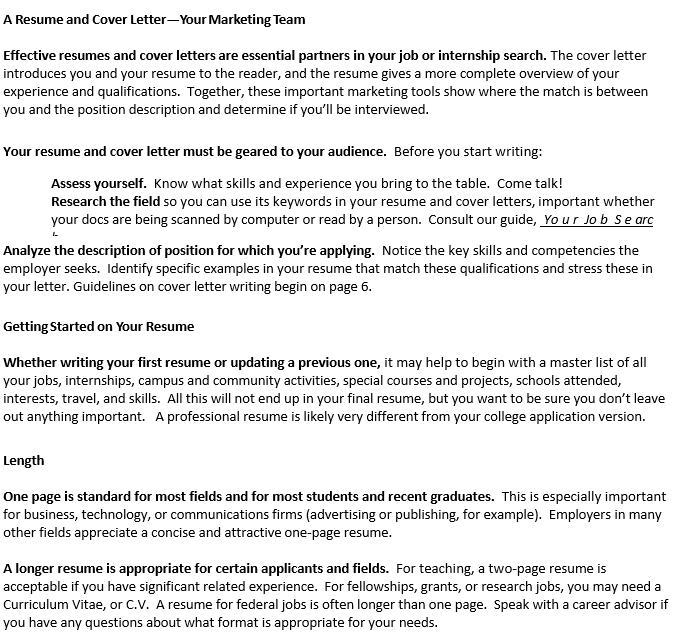 Sample Resume for College Graduate
If you have no professional experience yet, choose this graduate fresher resume template to guide you in writing your resume. There are spaces available to write down your personal information, academic background and accomplishments.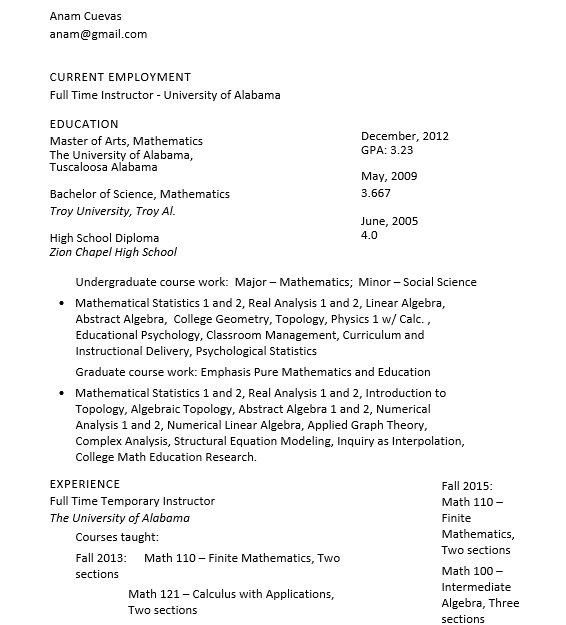 Graduate Fresher Resume Template Sample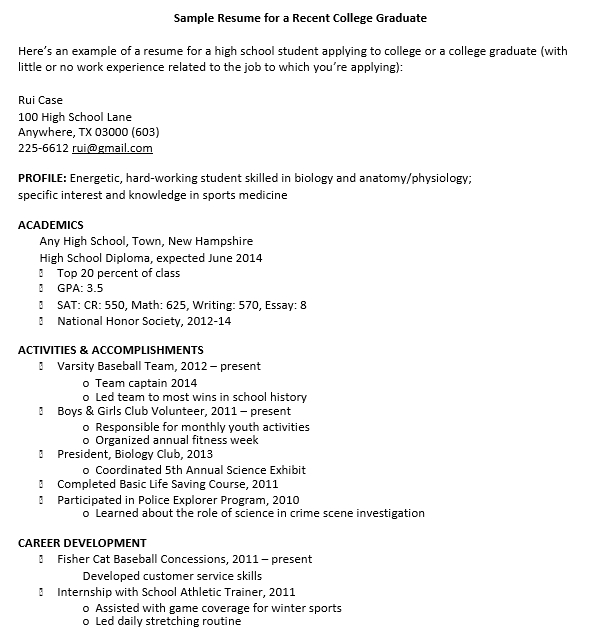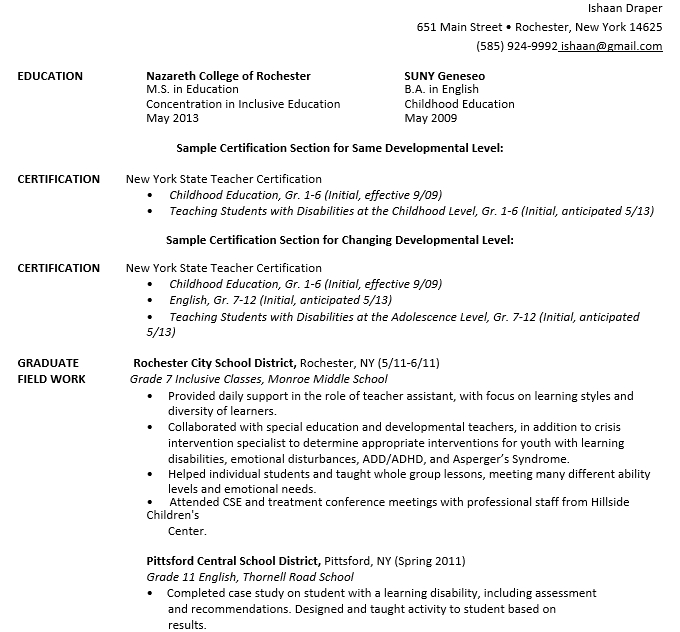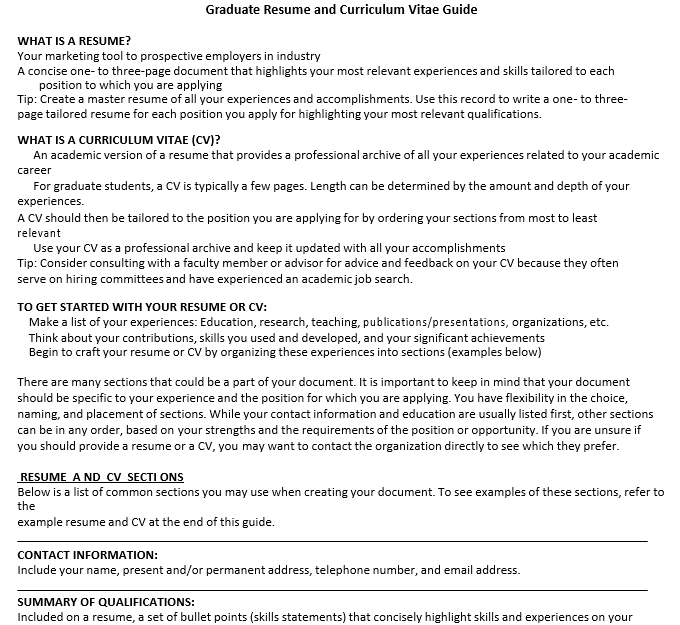 Similar Posts: