Fashion Designer Resume Template
Today, you can become everything you want. Even you don't need an important connection to be what you dream of. Thanks to the internet that you now can become a fashion designer. Indeed uploading a portfolio from social media to get noticed is a great thing. However, if you are expecting to work in a reputable company, or simply you want to apply as a fashion designer for a certain public figure, you still need a good resume. The fashion designer resume template is the best thing to try.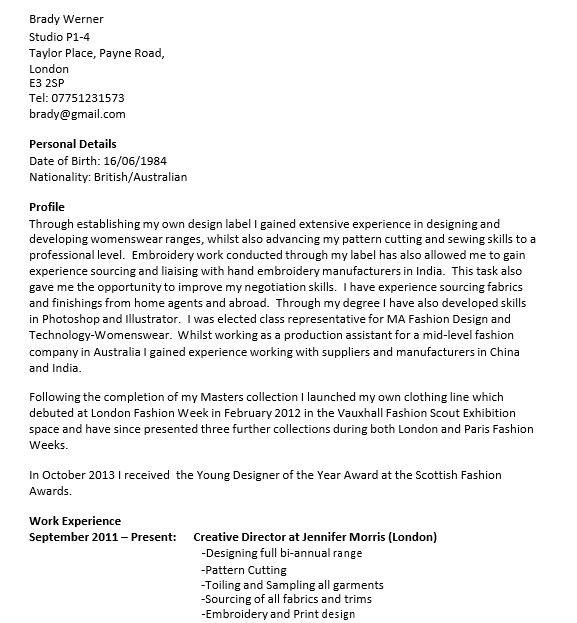 Sonda Rehya
Personal Info:
Phone: (123)567-768-543
Email: sonda.rehya@gmail.com
Summary:
A talented fashion designer with 5+ experience as a freelance fashion designer. Enthusiastic to join Hugo Fashion to develop creative products that focus on customer's needs. Received 40 recommendations and positive feedback from clients, thanks to word-of-mouth. Created a new trend for petite styling last 2020.
Work Experience
Junior Designer
Estroba, New york City, NY
2015-2020
Designed exquisite fashion items for petite women
Served as design leads for Petite Fashion Winter Collection in 2019
Oversaw the conceptualization of seasonal collection design
Managed the design process, market research, sketching, etc.
Participated in developing new ideas and concepts in every seasonal project.
Oversaw the technical production of the clothing lines and ensure it is aligned with the company's standards.
Freelance Designer
2021-present
Created customed design for customers
Created commercial designs that reflect that vision and enthusiasm of the company/client
Maintained the clients and relations
Collaborated with various companies, and clients in making some fashion designs for advertising purpose
Education
B.A., Design
Paris College of Art at Paris, France, 2012
GPA: 3.6
Relevant Coursework: Merchandising, Business and Marketing, Sewing, Photoshop, Adobe Illustrator, 3D Printing, MS Office, Trim, Colorways, and Client Support
Membership: Street Fashion Club
Key Skills
Presentation
Commercial Fashion
Adaptability
Analytical
Collaboration/teamwork
Silhouettes
Multitasking
Time Management
Awards:
Designer of the Year on British Fashion Awards, 2019
British Emerging Talent for Womenswear, 2020
Language:
English
French
Italian
Spanish
Mandarin
What To Write In A Fashion CV?
The fashion CV profile is essential because it summarizes your qualifications. Make sure your complete details such as your background education. if you don't have a fashion background, don't hesitate to state your strength in the design area. It is also wise to mention your experience and how many years you have been working in this industry.
What Are Skills To Put In The Fashion Resume?
Just like other resumes, you only need to include related fashion skills. List down around 2 or 3 areas that have become your strength. for example your knowledge in fabrics, color sense, drawing, CAD, or other technical skills. Most companies also consider a candidate who has retail experience. For them, it means the candidates have a strong connection with the customers which is easier for them to determine which kind of trend they can bring to the table.
What Are To Avoid In Writing A Fashion Resume?
As many people have a personal dream, keep in mind to keep it for yourself because your employers are only interested in what you have done and also your motivation to work in their company. What they need more is your commitment.
How To Make My Fashion Resume Outstanding?
As you have been familiar with the technical writing you can follow the tips below:
stick with the simple and white space resume template because it makes your resume looks clean and professional.
Use standard fonts such as Times New Roman and Calibri.
Always use bullets and points to emphasize your skills, accomplishments, and others.
Always be consistent and then get a review from your peer.
Kinds Of Fashion Designer Resume Templates
Fashion Designer Resume Template
Show that you are the best candidate using this template. It is a professionally-made resume that you can download for free. If you want to apply for a position in this industry, this is a good medium to impress the employer.
Fashion Stylist Resume Template
The fashion stylist is one of the highest-demand positions. If you love working in the fashion industry, you probably want to choose to work for individuals, clothing brands, or fashion houses. No matter what you are planning, you still need a good fashion resume template to make you look outstanding.
Fashion Photographer Resume Template
Getting involved in the fashion industry doesn't mean being a designer. Being a photographer is also great and if you have this skill, why don't you try to apply it? The fashion photographer has unique jobs which they have to make the products look promising, lively, and great. The pictures of the product will determine the success.
Fashion Merchandiser Resume Sample
If you are looking for a sample for a fashion merchandiser, you probably need this template. It is a great template that you can download for free. The template also comes with a real example so you can get some ideas from it.
Fashion Editor Resume Template
Are you into writing and have a strong desire to work in the fashion industry? Then probably working in a fashion magazine will suit you. This template is designed specifically to help you create a resume professionally.
Fashion Coordinator Resume Template
There are many positions that you can apply for in the fashion industry, for example as a coordinator. The fashion coordinator has a job description to make sure all the teams work based on the timeline created. If you are interested in this position, you can use this template.
Fashion Consultant Resume Template
If you are planning to run your own business but your focus is providing service to the clients, why don't you become a fashion consultant? This job is in high demand now and it will open another gate for you.
Assistant Fashion Designer Resume Template
For you who are still looking for experience, applying as a fashion assistant will give you a lot of benefits from learning about designing until management. However, being a fashion assistant still requires you to do hard work. Begin with the resume to help you pass to another phase of the screening process.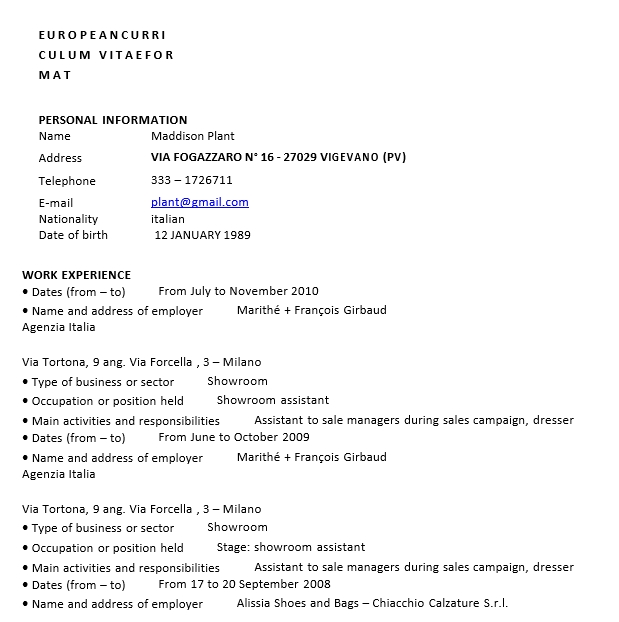 Similar Posts: