Teacher Resume Sample
Being a teacher can be exhausting with all the responsibilities that need to be done but it can also be a rewarding experience to see how the students proceed with the improvement of the lessons. It takes some time to see the progress from the students and not everyone is willing to go through such a process. This is why the teacher is not a job for everyone.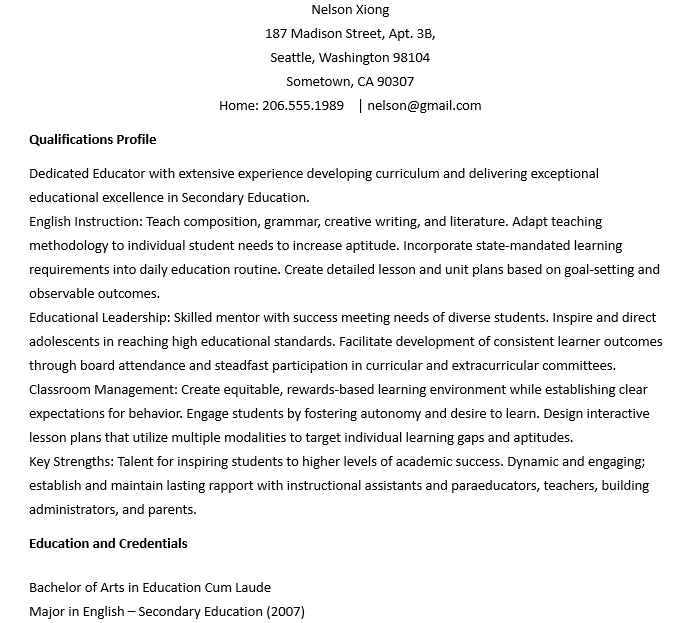 Yet, more people want to be a teacher these days. There is always a load of cover letters sent by the applicants when there is a teacher vacancy opened up. Here, you will read the guidelines of how to write an excellent teacher resume sample and pass the first resume screening.
Teacher Resume Sample for Fresher
Some schools can open a job opportunity for an entry-level position that fresher that applies for. The sample below can be a reference for you when writing yours.
Maddison Katherine
Personal Info
Phone: (555) 123-234-345
Email: maddisonkatherine@email.com
Summary
Creative fresher teacher with a great knowledge of teaching pedagogy, including teaching strategies, classroom management, and handling students' characteristics. I have dealt with several students aged 10 – 15 in tutoring sessions and I received a positive response from the students and parents regarding my performance. Looking for an opportunity to work as a teacher at Be Smart High School.
Experience
Teaching Intern at XYZ High School
2020
Creating lesson plans to manage the classroom teaching
Preparing students' lessons and assessment
Conducting a test to assess students' understanding of the lessons
Participating in creating summative tests with the assisting teachers from the school
Establishing a respectful and friendly classroom environment
Conducting a constant evaluation of the teaching performance with other intern teachers and assisting teachers from the school
Private Tutor at ABC Institution
2017
Preparing students' lessons and assessment
Assessing students' knowledge in understanding the lessons
Assisting students in understanding the lesson from the school
Creating lesson plans with a set of tutoring activities for the students
Establishing a respectful and friendly learning environment during the tutor session
Education 
ABC University, Master Degree
2020 – present
ABC University, Bachelor Degree
2016 – 2020
GPA: 3.80 (BA)
Relevant Coursework: Introduction to Classroom Management, Teaching Pedagogy, Internship
Graduation: 2020 (BA)
Membership: Education Students Community, ABC University Students Council
Key Skills
Excellent knowledge of teaching pedagogy
Strong communication skills
Excellent management skill
Good teamwork
Leadership
Patience
Achievements
Positive responses by students and parents with 90% votes during tutoring career, 2017
The two highest score of internship performance by the assisting teacher and fellow intern teachers, 2020
Language
English
Spanish
Turkish (passive)
How to Write Teacher Resume Sample
In writing a teacher resume sample, there are things you need to pay attention to. We compile it to the tips of how to produce a good teacher resume below.
Read the qualifications of the job correctly, what the job needs, and the relevant skills
Choose the best resume for you, depending on your situation
Only provide relevant information to the job
Don't go overboard and stick to the truth
The Best Resume Format for Teachers
If you are confused about how to choose the best resume format, you need to look at yourself. If you have relevant experiences, then you can use a chronological resume to highlight the experience during your career. If you have limited work experience, a functional resume will be able to focus on your relevant skills for the job.
How to Describe Teaching Experience on Teacher Resume
In a teacher's resume, experience is a major thing that cannot be avoided. Explain your relevant teaching experience and the achievements you have in your former jobs. If you don't have professional experience before, teaching internships and training count as well.
Crucial Skills to Include in Teacher Resume Sample
There are a lot of teachers depending on the subjects they teach so the skills written on a resume can be personalized. Yet, these skills below are basic qualities that any teacher must have.
Strong communication skills
Strong knowledge of teaching pedagogy
Compassion
Organization skills
Creativity
Time management
Leadership
Kinds of Teacher Resume Sample
Sometimes, it's good to use a resume template when you have a lot of preparation for the hiring process. It saves your time and ensures you have a professional resume.
Elementary Teacher Resume Template
This resume template is designed for the elementary teacher. It covers a comprehensive professional summary to show who you are to the employers.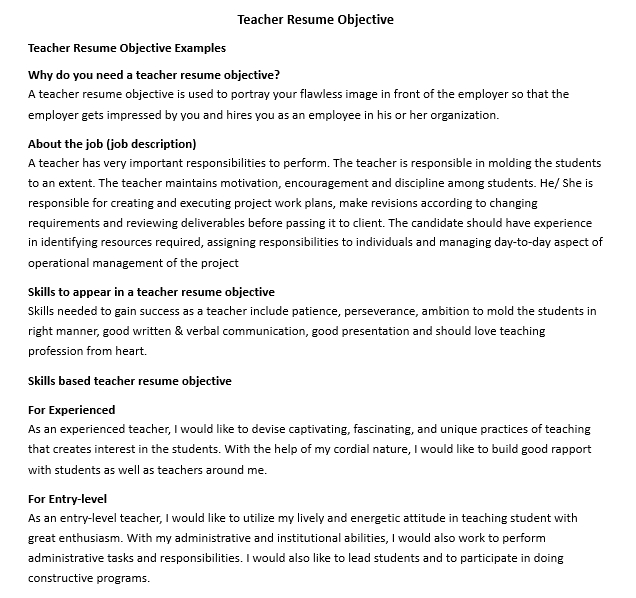 Free Teacher Resume Template
This resume template is free to download and can be used for any teaching position. It can also be edited based on the situation whether the applicants are experienced or not.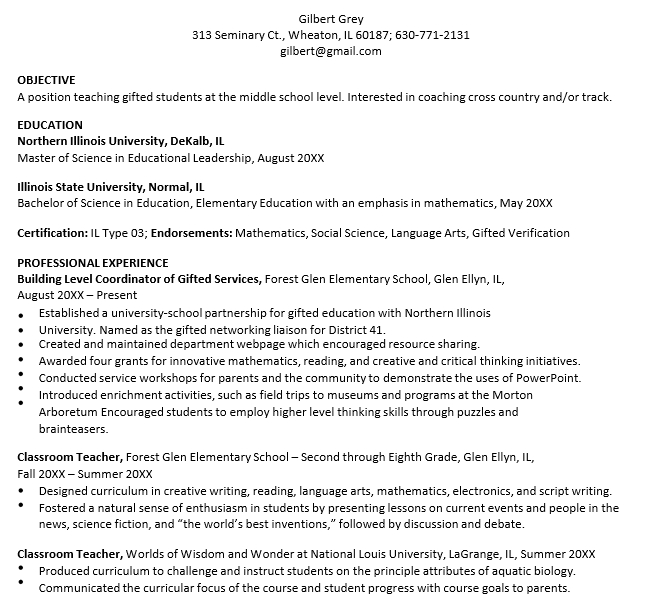 Experienced School Teacher Resume
If you have been around the field for a while, you need a professional and comprehensive resume template, to sum up what you've been doing all your career. This template facilitates you in doing that.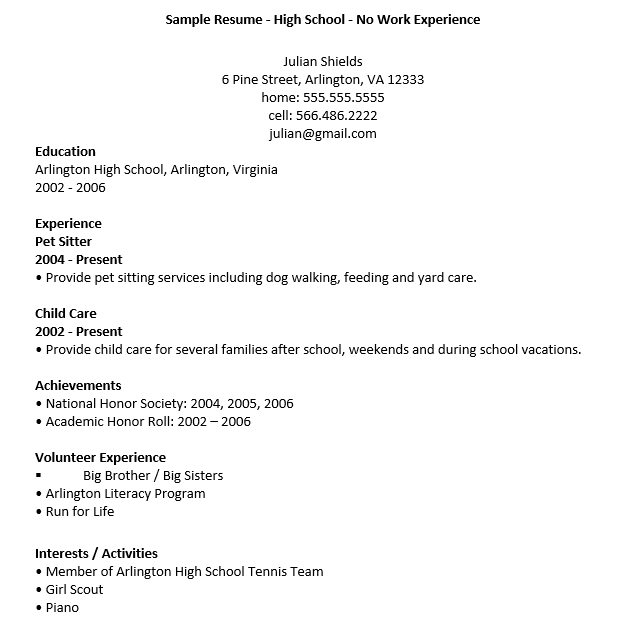 Preschool Teacher Resume Templates
Use this template if you apply for a preschool teacher. Mentioning your key strengths and relevant skills to deal with kids, this resume will give you a good mark in front of the employer.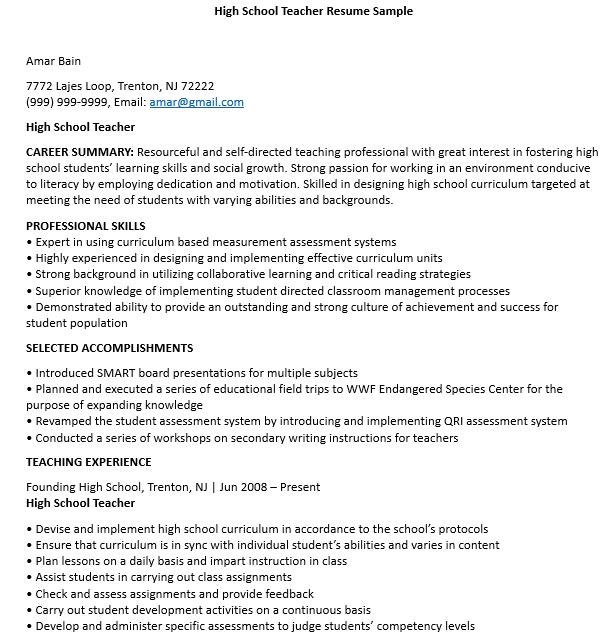 High School Teacher Resume Template
Calling all high school teacher applicants to use this resume template. Using a neat and formal formatting style creates a professional look to your resume.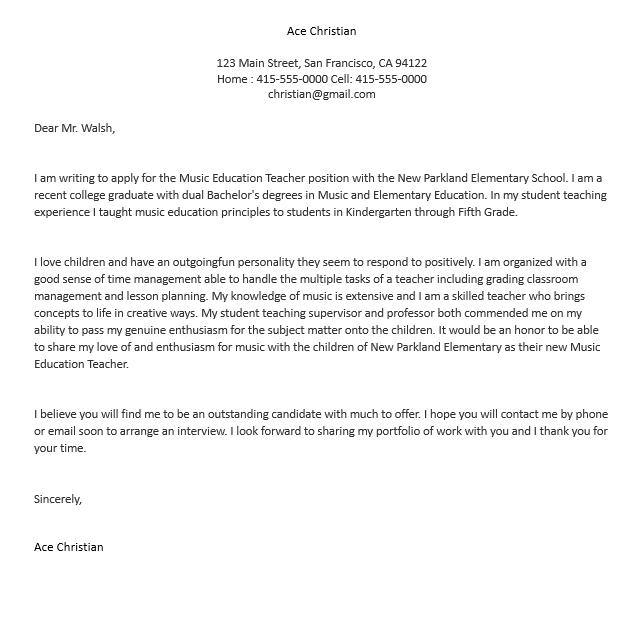 Teacher Resume Template to Print
This basic resume template is what you need when you want a simple but well-structured resume. It can be downloaded and edited, then you can also print it to send the physical resume to the employer.
High School Teacher Resume with No Experience
If you have no experience and want to fill the position as a high school teacher, this resume template allows you to showcase your strengths in relevant skills and volunteer work.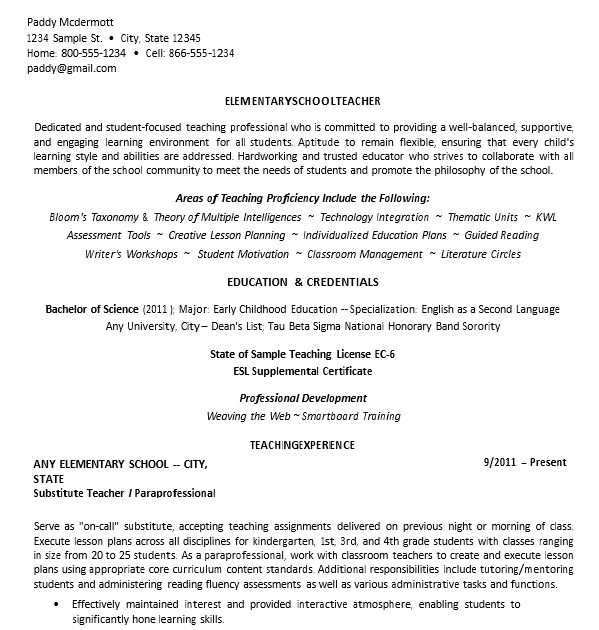 Substitute Teacher Resume Template
Being a substitute teacher can be a good career option and this resume will lead you to pass the resume screening and let you prepare other hiring preparation.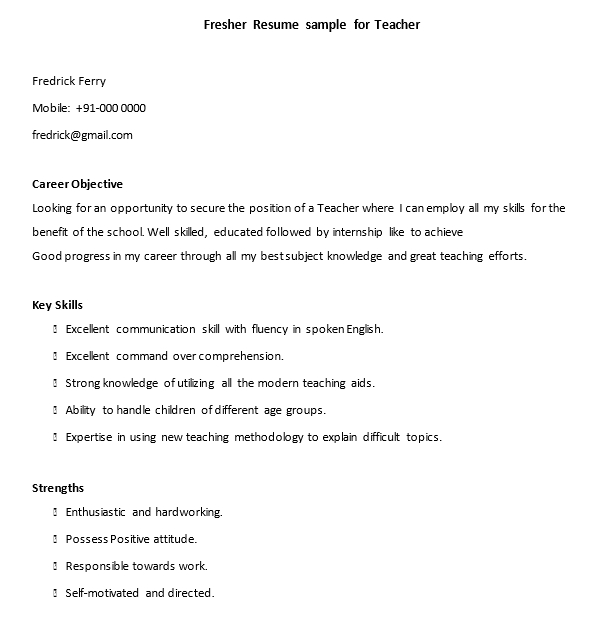 School Teacher Resume Template
This resume template works for school teachers with any subjects to teach. It can be downloaded easily and you can also edit it based on your condition.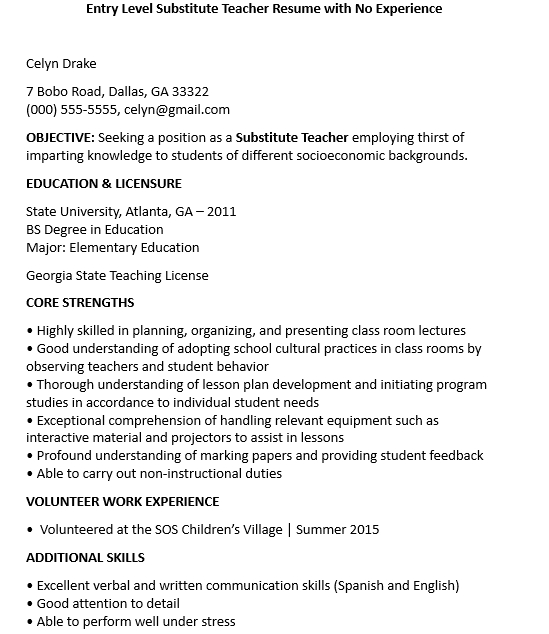 School Computer Teacher Resume Template
School computer teachers can use this template to create a well-structured resume that gives the importance of the training and other relevant experience.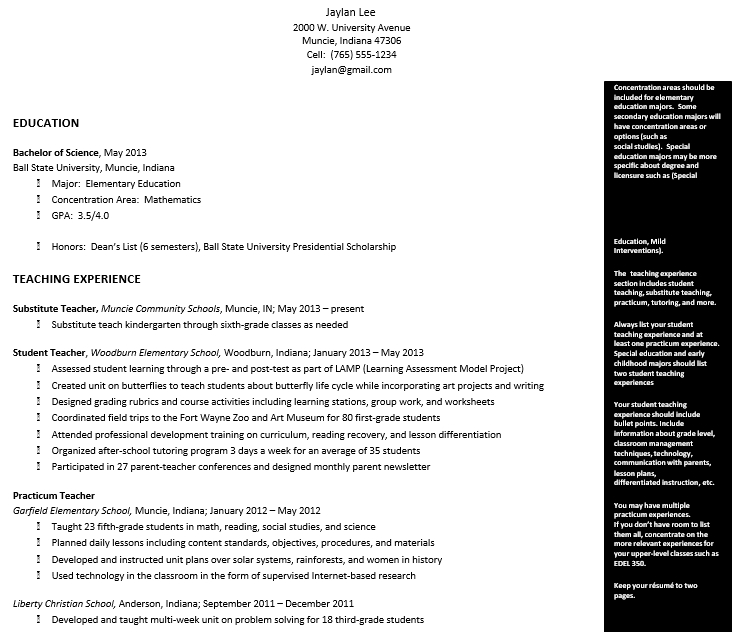 Similar Posts: