Best Free Luggage Tag Template for Your Next Travel
You may have experienced it before: spending minutes of waiting your luggage at the baggage carrousel anxiously as you cannot be a hundred percent sure it is still there and in a perfectly good condition. This often gives terror even to well-seasoned travelers if they didn't see their bag glide down the conveyor belt. As it does with almost all aspects of travelling, foresight is the best plan to go. Use the luggage tag template to provide legible information and make sure that even lost bags can go back home.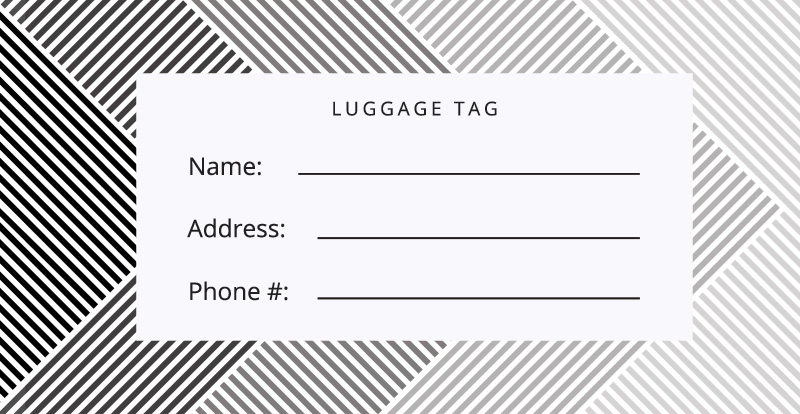 Luggage Tag Template Purpose
Luggage tag is a form of identification that designed specifically for suitcases. Whether you travel by using plane, boat, or train, it is necessary to tag your bags accordingly. It is used for three main reasons below:
To help passenger spot their luggage correctly at baggage carousel
To prove that a person has the right ownership over a luggage and not stealing others.
To track lost baggage.
In general, the tags can make the traveling experience goes more efficient. They ensure that each baggage gets to the right hand, so the passengers can worry less the next time they are on the go.
Luggage Tag Template Types
Here are several bag types that will suit with the available luggage tag template:
Checked Luggage
A sturdy tag with easily visible and recognizable color or pattern makes it easy to locate the luggage just by seeing its outside appearance. You may put information details such as your last name, initial, or email address. It is also possible to include contact information so you can be reached in the course of your travel. The tag may also be placed on the inside of suitcase, that's simply visible when the bag is opened. This inside tag may contain details like your travel destinations, contact numbers, and alternative contacts both on your destination and hometown.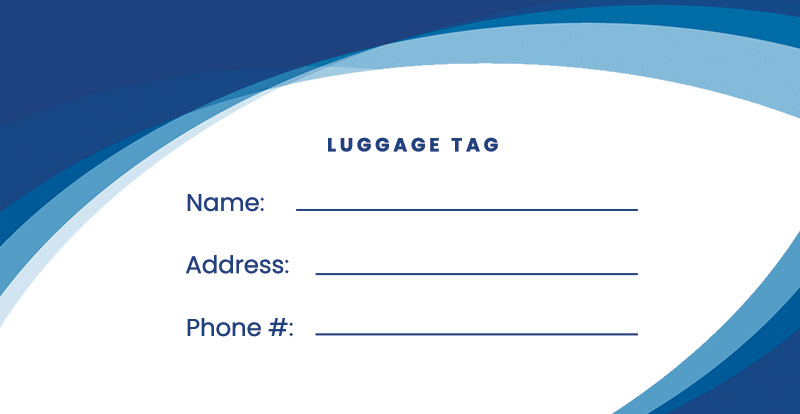 Carry-On Luggage
Carry-ons should be equipped with two tags, just like the checked luggage. The outside tag should contain full name, contact numbers, and flight information. You might as well just duplicate the details for tag that placed inside your checked luggage because there's a chance that carry-ons may become checked bag if the storage compartments are full before boarding into the plane.
Children's Luggage
The goal of providing information when traveling with kids is to get reunited with them or their gears as fast as possible when you are separated. Make sure you include your name, contact information, alternative contact details, and itinerary information on the tag. Putting the child's name on the tags may not the best idea due to security reasons. Aside from placing the tag on their luggage, you may also put in on the child, the strollers, or diaper bags.
Luggage Tag Template Designs
Nowadays, luggage tag template is made to be smarter and more informative. You can also easily find more durable material. A lot of airlines provide paper tag, but most of them can become damaged or fall off easily between boarding, in-transit, or airport shopping. Therefore, make sure you select the proper luggage tag for your travel.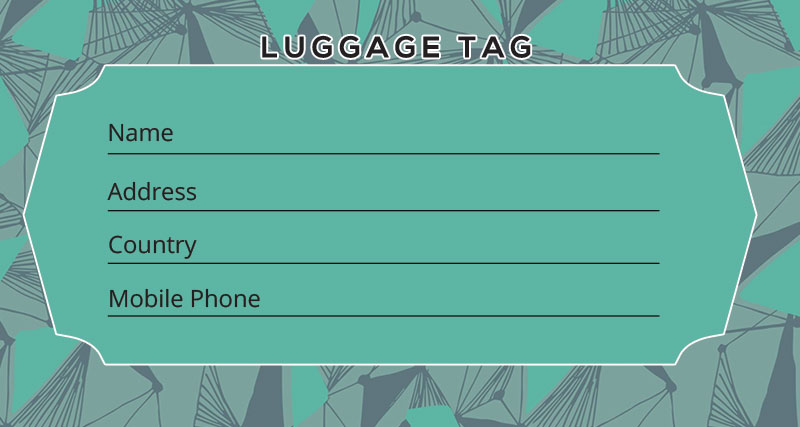 Free Luggage Tag Template
Download luggage tag template from here for totally free. All elements in the document are customizable so you can put any necessary information that you want to include. They are available in several designs to make it suit your personal style and needs.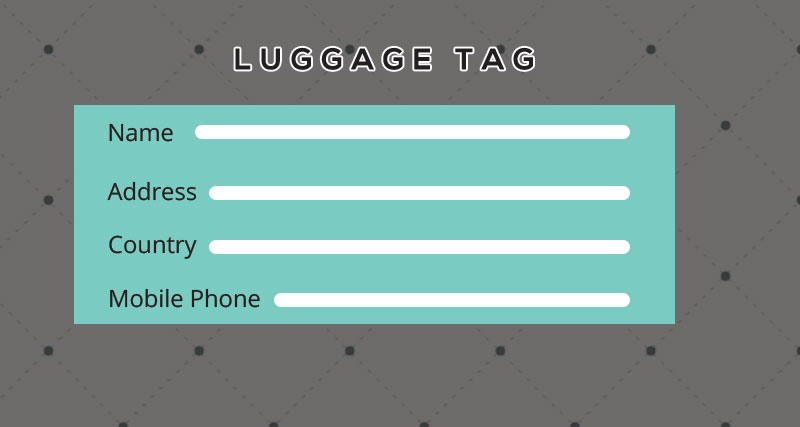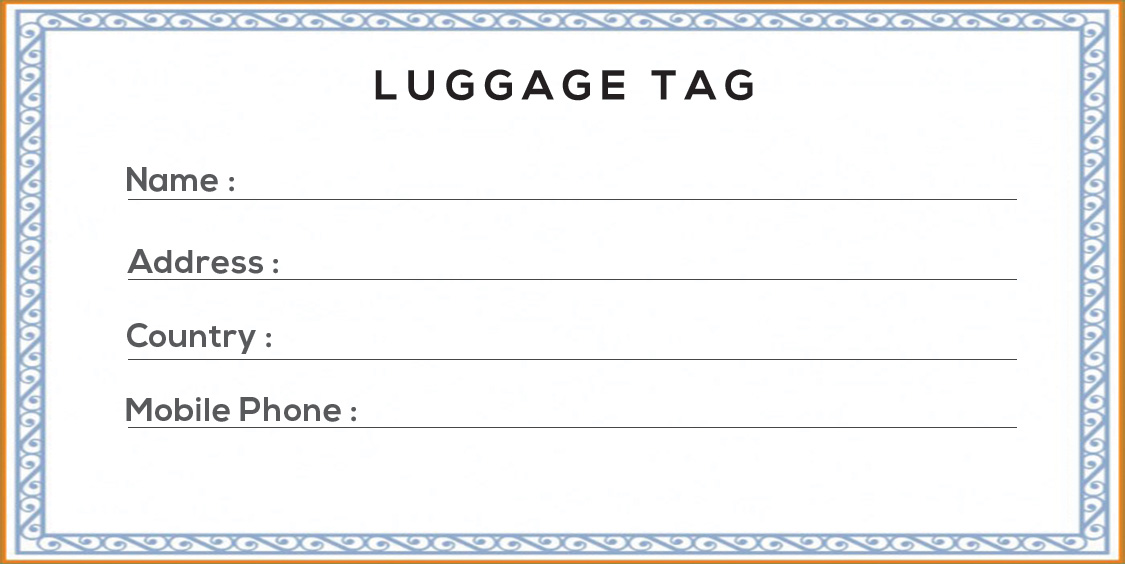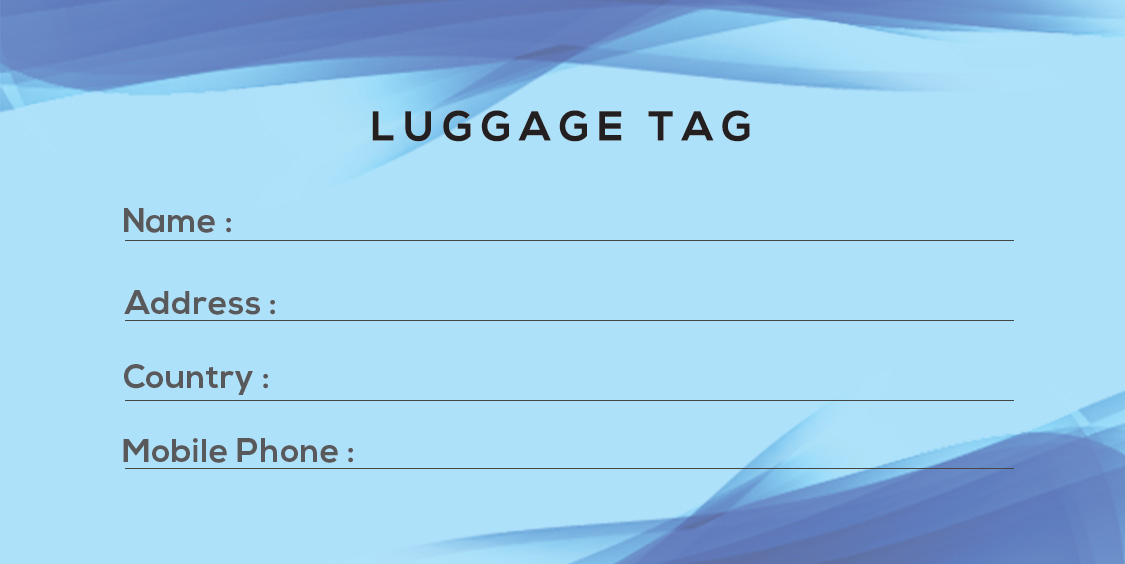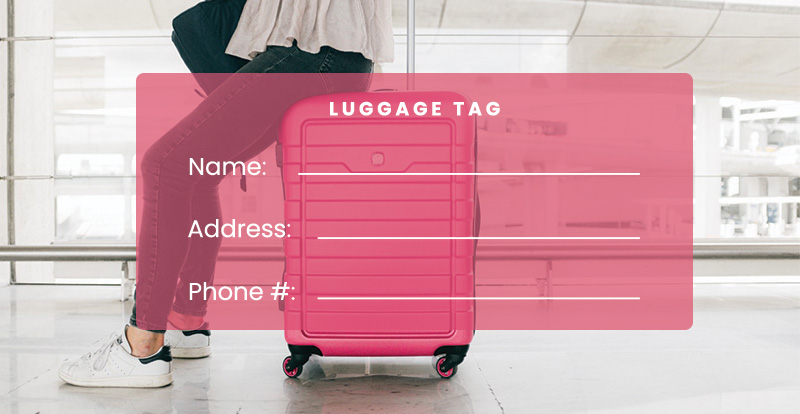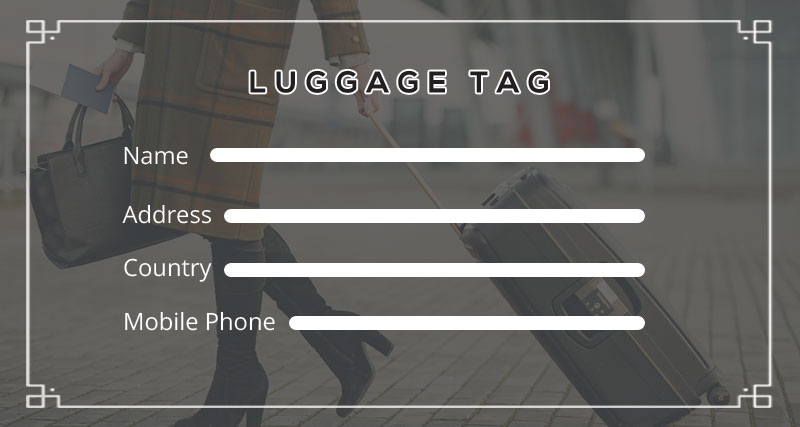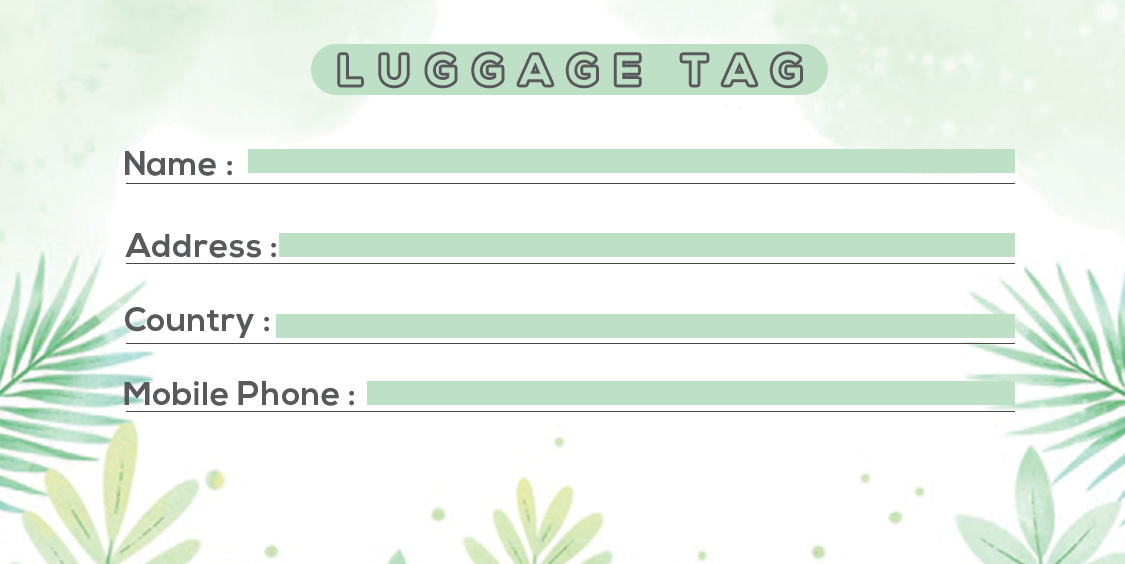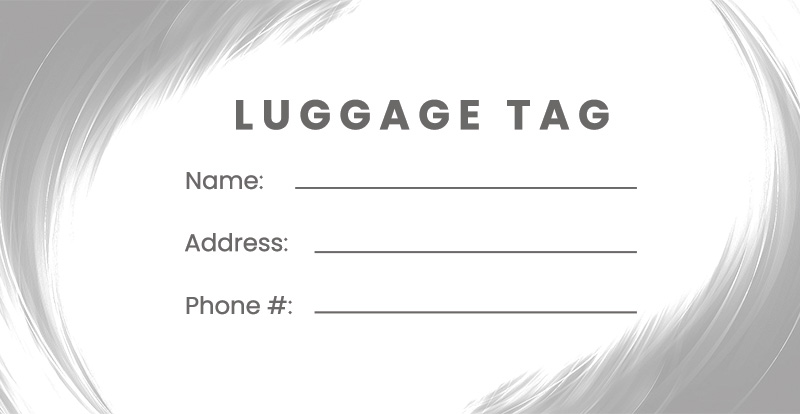 Similar Posts: