Customer Service Resumes
Being a company representative in handling the matter with the customers is the main responsibility of a customer service officers. The matter includes customers' complaints, product information requests, or something related to the company service. Customer service officers are equipped with the information about the product or service that the customers needed.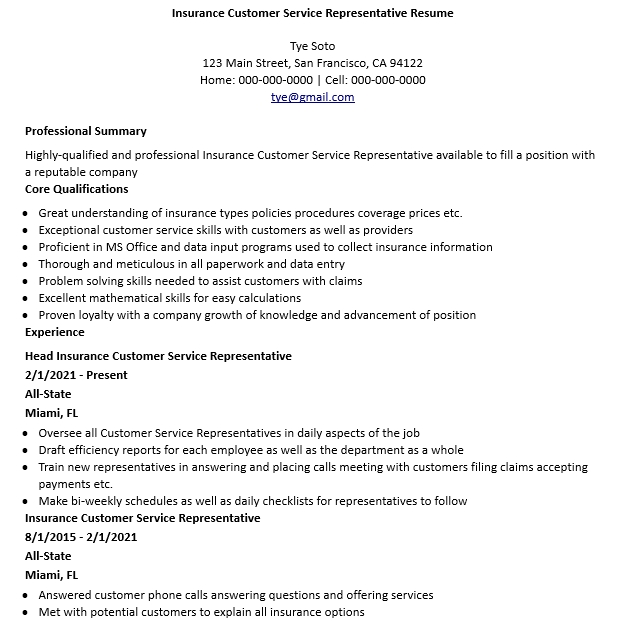 Customer service becomes a good career option these days. It offers an entry-level position for someone with less experience or more senior position which allows someone with more experienced to apply for the job. To make sure that one is passing the resume screening, high-quality customer service resumes are guaranteed.
Sample of Customer Service Representative Resume
The resume sample below will give you a better understanding of how a professional resume looks like.
Mark Jefferson
Personal Info
Phone: (555) 123-123-123
Email: mark_jefferson@email.com
Summary
Trained and professional customer service with 6+ years experience in being a representative of two national companies. Maintained 95-98% customers' satisfaction in providing the product and service information, handling complaints, and meeting the customers in assisting and solving the problems, both through a face-to-face communication or through calls and emails.
Experience
Customer Service Representative at ABC Communications
2016 – 2020
Answering questions about the products of ABC Communications from calls, emails, or face-to-face communication to the office
Handling customers' complaints regarding the product and service of the company
Solving customers' problems with the best suggestions given
Taking orders from customers regarding the service of the company
Making sure the customers have a pleasant experience with the customer service representative
Managing junior representative customer service officers
Customer Service at XYZ Firm
2014 – 2016
Welcoming customers in a friendly manner
Assisting customers' inquiries regarding the service of the company
Providing solutions to the customers' problems with the basic information of the company
Handling customers' problems professionally
Education 
MA Communications at ABC University, 2012 – 2014
BA Communications Science at XYZ State University, 2008 – 2012
GPA: 3.90
Relevant Coursework: Public Speaking Intensive Training, Communications for Customer Service Seminar, Internship at James Communications Company for six months
Graduation: 2014
Membership: Customer Service Representative Association in XYZ State
Key Skills
Excellent communication skills
Strong problem-solving skills
Time management and organizational skills
Multilingual
Professionalism
Achievements and Certifications
Public Speaking Certificate
Customer service representative with the best performance (voted by customers), in 2017, 2018, 2019.
Language
How to Write Customer Service Resumes
As it is mentioned beforehand, customer service can be a career opportunity for everyone who has less experienced or more. Yet, the difference of the applicant's experience differs in the resume format. Thus, we collect the guideline on how to write customer service resumes for you.
Read the information about the job thoroughly. What the employer looks for in an applicant and what qualifications it needs.
Decide the resume format. You can choose between a chronological resume, a functional resume, or the combination between the two formats.
Highlight your positive traits and relevant skills.
Write you any experience you have, it doesn't necessarily have to be a work experience. This is important for applicants with less experience.
Don't go overboard. It will lead to the irrelevant information you write on your resume.
Stay real with the information provided. Never tell lies to impress the employers.
The Essential Skills to Write on Customer Service Resumes
There are a lot of important skills that customer service officers need to have. Among all of them, you need to write the relevant skills that assist your work in the company, and here are several essential skills for you.
Strong communication skills
Detailed-oriented. You need to know detailed information about the product or service that the company you represent
Positive attitude. Sometimes customer service officers face a difficult situation with the customers, but they need to remain calm
Interpersonal skill. The chance of meeting different characteristics of people requires CS officers to be able to have good interpersonal skills
Problem-solving
Time management
Multilingual skill is preferable. CS officers might face foreign customers and to have smooth communication, CS officers have to be able to speak more than one language.
Tips in Writing Good Customer Service Resumes
After knowing the basic guideline of how to write a resume for CS officers, now we provide some tips that can help you in creating a powerful resume to pass the resume screening.
Write a strong resume summary. This section starts your resume by giving information about your experience and contributions to your previous work.
Include relevant skills that assist you in doing your job in the new workplace.
Write down any additional relevant experience, like an internship, seminar, or training.
Use customer-service-related keywords. Employer uses applicant tracking system (ATS) to sort the resumes to collect the best candidates with the best resumes and this ATS sorts the resume by using the keywords used by the employer.
Kinds of Customer Service Resumes
If you want to save time and focus on other hiring preparation than dwelling on writing a good resume, a resume template might be the best option for you. Below are several kinds of resume templates that help you in landing a new job as customer service officers.
Entry Level Customer Service Resume Template
This resume template is available for those who apply for an entry-level position in customer service. It creates a strong summary with positive traits that impress the employer.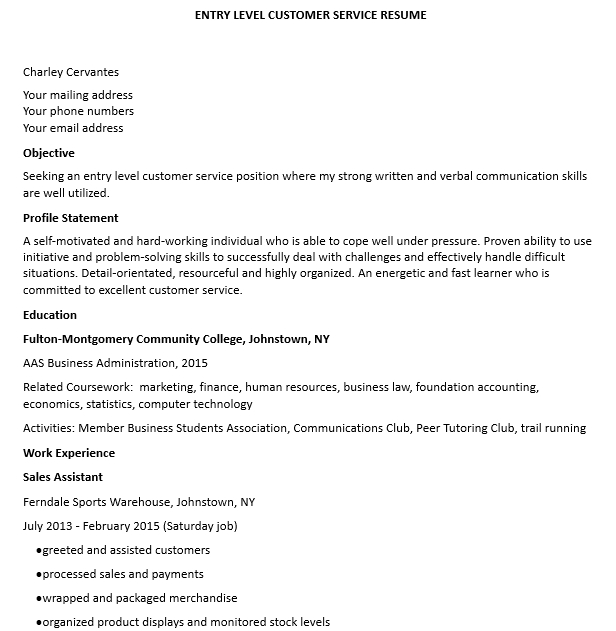 Customer Service Manager Resume Template
If you want to expand your career as a customer service manager, this resume template can be a good option. With a formal formatting style and detailed professional experience, this template will be able to showcase your ability.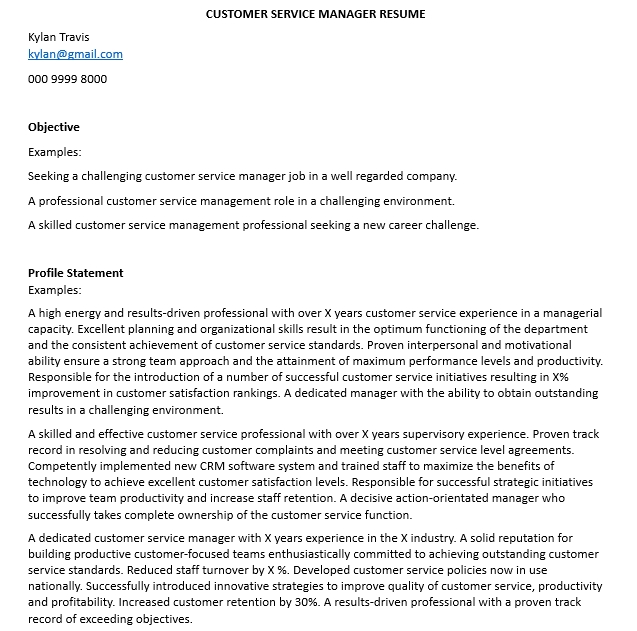 Customer Service Resume Template
This template works fine for an entry-level position or a professional one. It produces a good professional summary and focuses on your strengths to create a positive image of yours.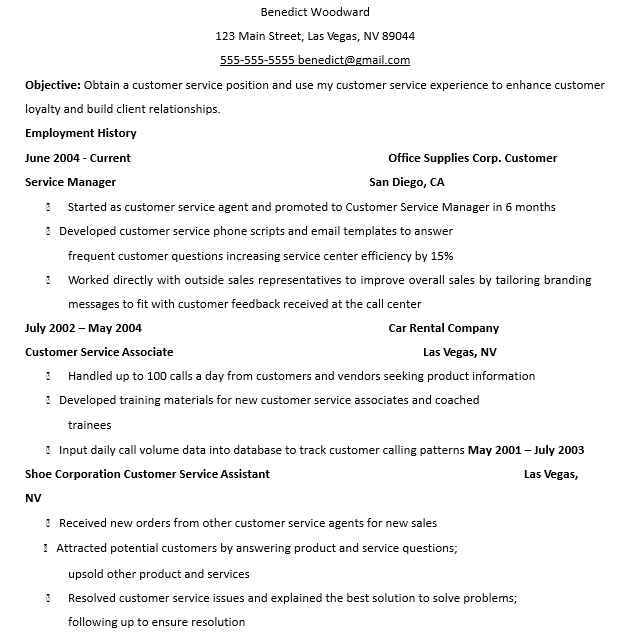 Customer Service Specialist Resume Template
This template is designed for a customer service specialist. It is written professionally and in a simple design that allows the employer to digest your information easily.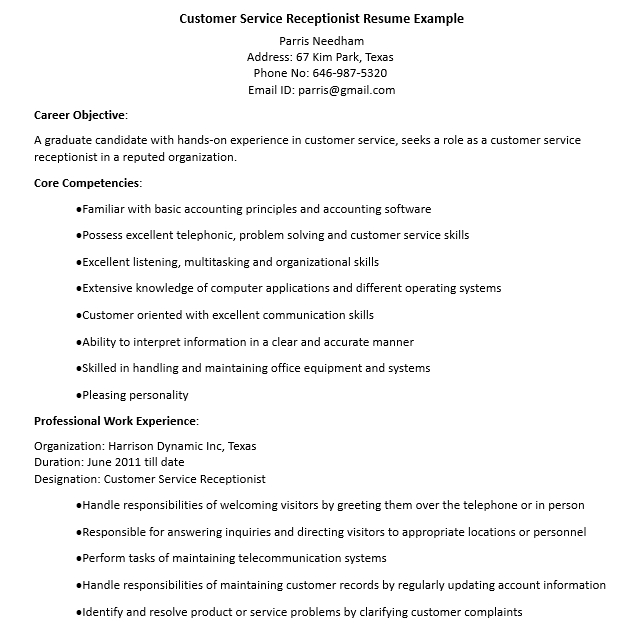 Customer Service Agent Resume Template
Use this template if you apply for a customer service agent position. It uses Ms. Word file format, so everyone can edit it easily.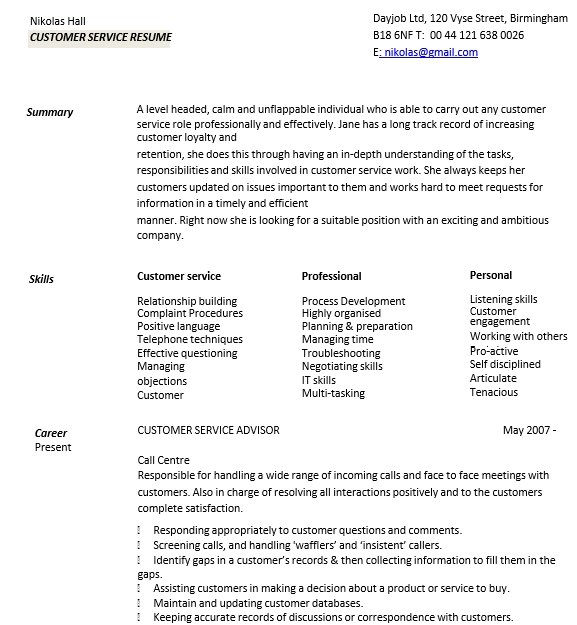 Customer Service Sales Coordinator Resume
Specifically designed for a customer service sales coordinator, this template provides a well-structured resume with an outstanding summary and relevant skills. It can be used by those who want to pass the resume screening of the hiring process.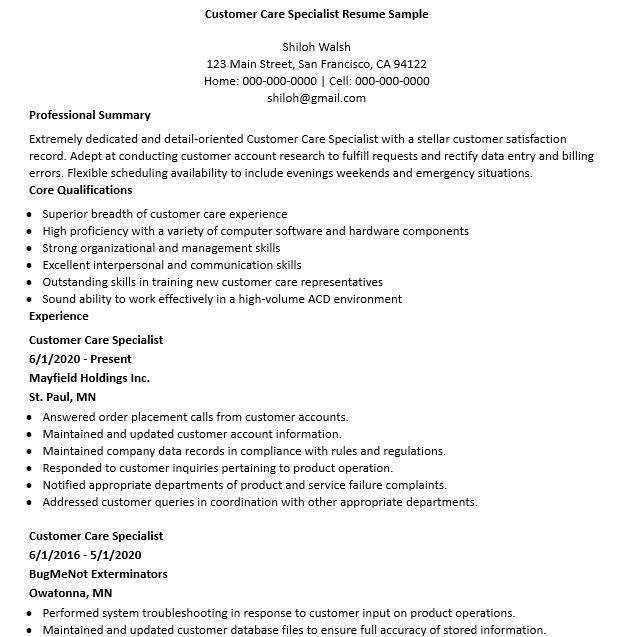 Customer Service Representative Resume
When you want to expand your career to a customer service representative, you need a strong resume to highlight all your experience, and this template gives you that choice. You won't regret choosing this template.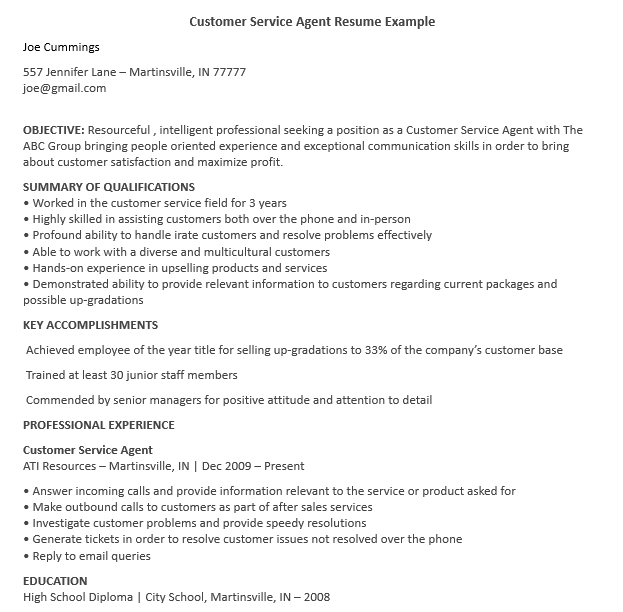 Customer Service Associate Resume
Customer service associate needs a lot of preparation during the hiring process. Save your time from thinking about how to create a powerful resume by using this template.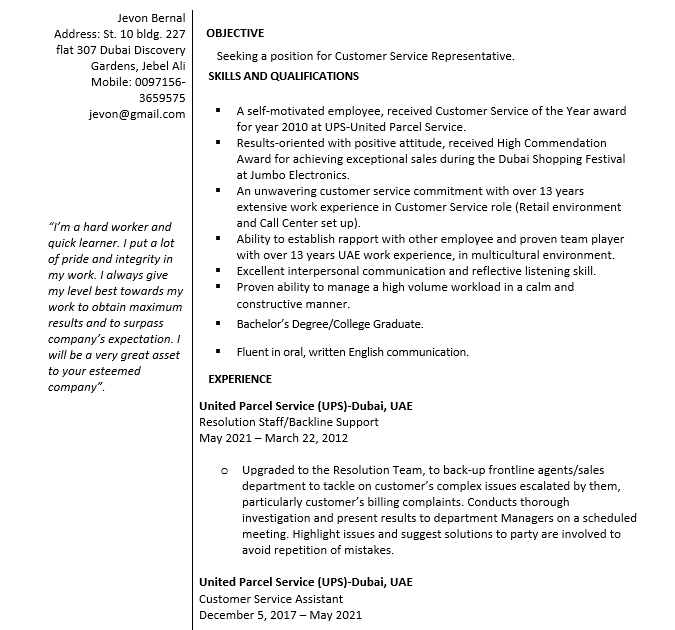 Customer Service Receptionist Resume
This template is designed for a customer service receptionist. You don't need to think about how to impress the employer through your resume and focus on the preparation of the hiring process.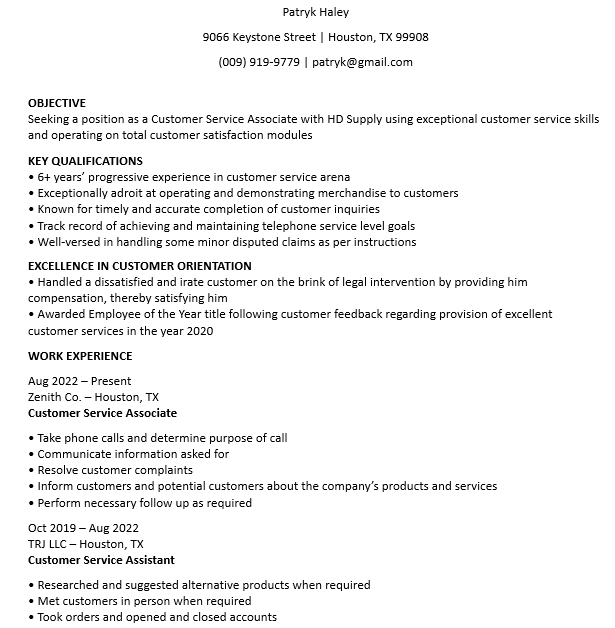 Insurance Customer Service Representative Resume
An insurance customer service representative needs a thorough and well-written resume and this template facilitates you in having what you need from a resume. It is editable to match your situation, too.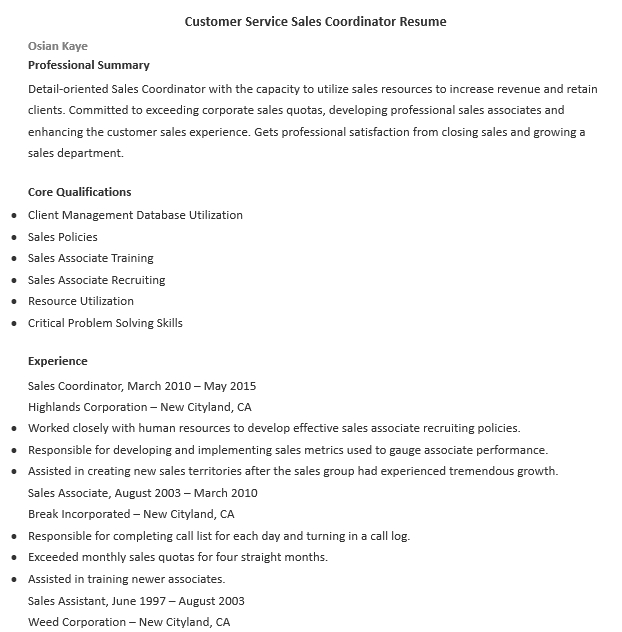 Similar Posts: