Basic Resume Templates
When you are preparing to apply for a job, you need to write a good resume in order to ensure the company or the organization that you are the best candidate for the position offered.  Considering the number of graduates graduating each year from hundreds of universities in Indonesia, you have to be familiar with a professional resume. One solution that you need to consider is by using a basic resume template.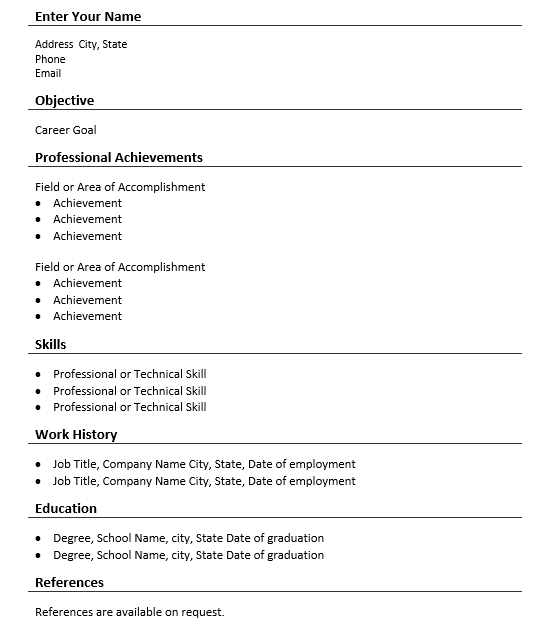 When you are writing a resume for the first time, the simple resume template for freshers available on this website will guide you in writing a professional and formal resume for fresh graduates.  All you have to do is adjust the information in the template with your personal information.
Basic Resume Sample
You can read the sample of the basic resume below to get some ideas on how to write a good resume.
Michele Ivory
Personal Information
Phone: (555)123-123-123
Email: michele.ivory@gmail.com
Summary
A bachelor degree holder in the TEFL department (3.7/4.0) who is really passionate in teaching English at schools. I am looking for a position as an English teacher in which I can implement my knowledge in English and teaching. I am familiar with the current curriculum so that I am able to design lesson plans for students in various levels of education. I am also interested in designing creative teaching and learning media in order to facilitate students' various learning styles.
Experience
Teacher Assistant
1) Wonder Stairs Kindergarten School
2018-2019
Designing lesson plans and creative media for teaching kindergarten students.
Giving assistance to students in understanding the learning activities in classes.
Administering meeting  sessions with parents in order to explain about the students' problems or achievements in classes.
2)  SSB English Course
2019-2020
Designing teaching materials and media for Elementary, Junior High and Senior High students.
Providing meeting  sessions with parents in order to explain about the students' challenges in learning English or students' achievements in classes.
Education
State University of Kingston
Teaching English as Foreign Language
2017-2021
GPA: 3.7
Relevant Coursework: Improving Students' Speaking Ability Using A Speaking Game.
Graduation: 2021
Membership: Member of Let's Speak English Organization
Key Skills
Discipline
Passionate
Detailed
Patient
Friendly
Awards
A presenter in the Teaching English with Innovations Seminar, 2020
The best graduate from English Department in State University of Kingston, 2021
Language
How to Write a Basic Resume
There are some things you need to consider when writing a basic resume:
You have to choose the correct resume format
Do not forget to include your personal information
Starting with a heading statement is advised
List your work experiences which are relevant with the position that you are applying for.
List your achievements related to the job you are applying for.
List your educational backgrounds correctly.
Write some relevant skills which you have that best fit the job descriptions.
How many pages is best for a resume?
A survey mentioned that recruiters or employers prefer a resume written in two pages over a resume written in only one page. It is probably because a two-pages resume contains more detailed information than a one-page resume.
What does the Basic Resume Format look like?
You may consider including the following elements in a basic resume format:
Your contact information
Experiences in working or internship
Hard skills and soft skills
Educational backgrounds
Awards and achievements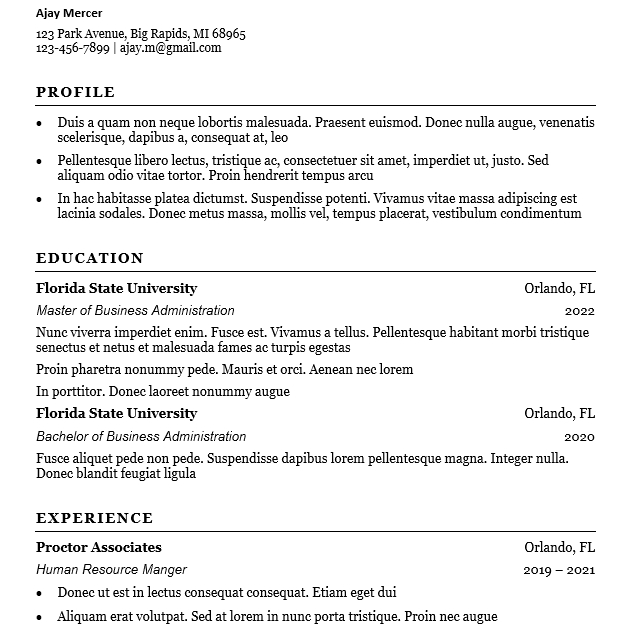 What should we avoid in writing a resume?
There are some things you should consider to avoid when you write a resume, such as:
Email addresses that do not sound professional
More than one phone number in a single resume
Social media profiles that are not relevant to the job or which are outdated
Too detailed personal information
Kinds of Basic Resume
The following are basic resume templates  fitted for various positions. Choose the one that meets your needs. Choosing the one that is relevant to your major is very important in order to successfully pass the hiring process.
Basic Fresher Resume Template
This kind of basic resume templates is suitable for fresh graduates who want to experience working in professional settings for the first time. The format of this template is formal and is especially designed for fresh graduates who have no professional working experiences.
App Developer Basic Resume Template
This specific template is especially designed for experienced developers who already have previous work experiences. Lists of professional working experiences can be found in this resume.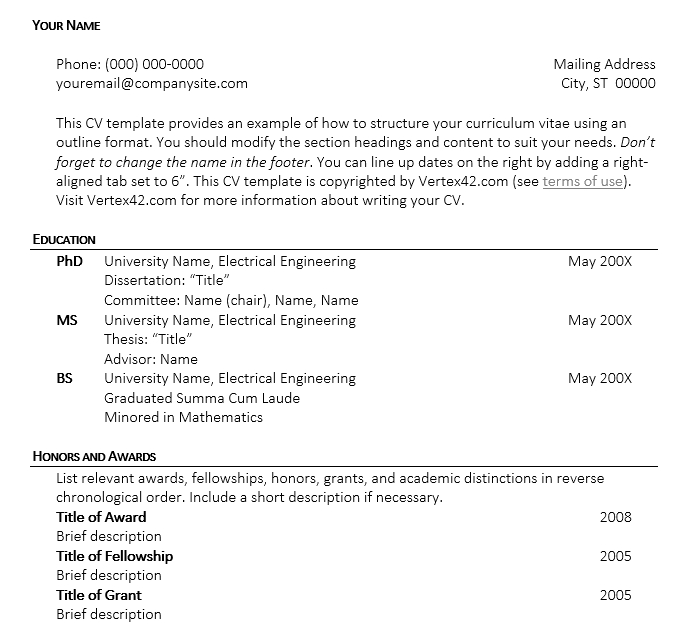 Senior HR Professional Resume Template
This template is suitable for senior human resources professionals who are seeking for new challenges. You can use this template to list your achievements from your previous working experiences.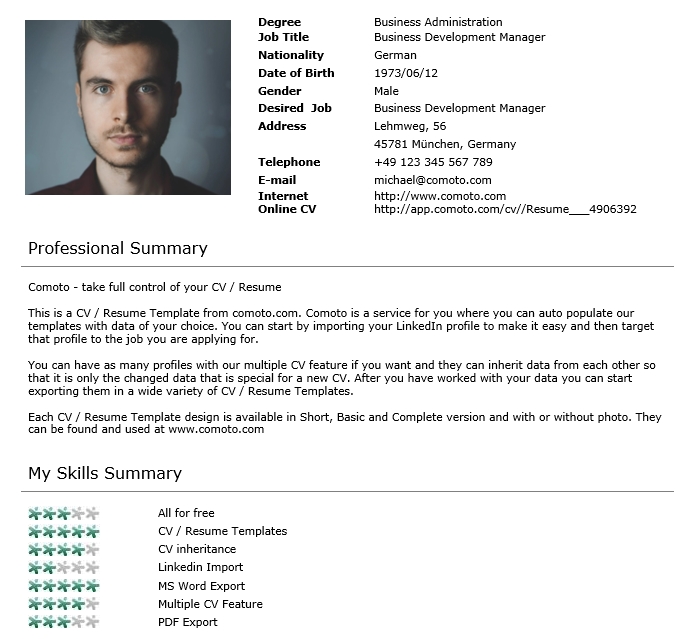 Professional Basic Resume Template
If you are already considered a professional in your field, use this template in listing your professional working experience. Show that you are a professional who will be a valuable asset for your next employer.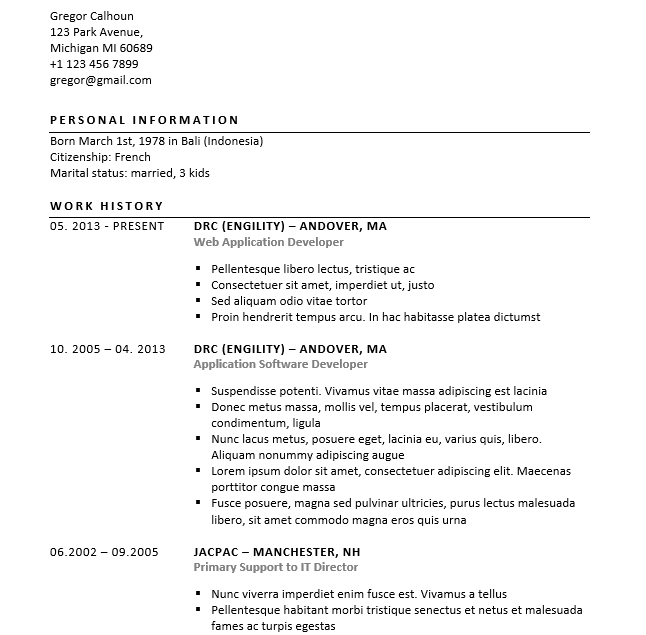 Business Development Manager Resume Templates
When you already have some professional working experiences, consider using this template and tell about your professional journey. Prove that you have the qualifications as a business development manager.
Designer Basic Resume Template
Applying for a position as a designer, you will  need a professional resume. List your skills and experiences in the field of design using this template.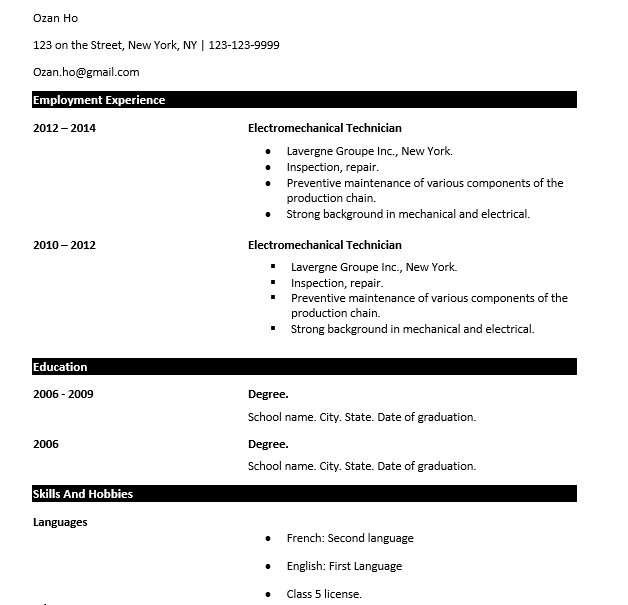 HR Assistant Resume Template
When you apply for a job as an HR Assistant, especially in a reputable company, you will need a resume that can show that you are a professional in your field of work. Use this template and show your best profile, skills and experience.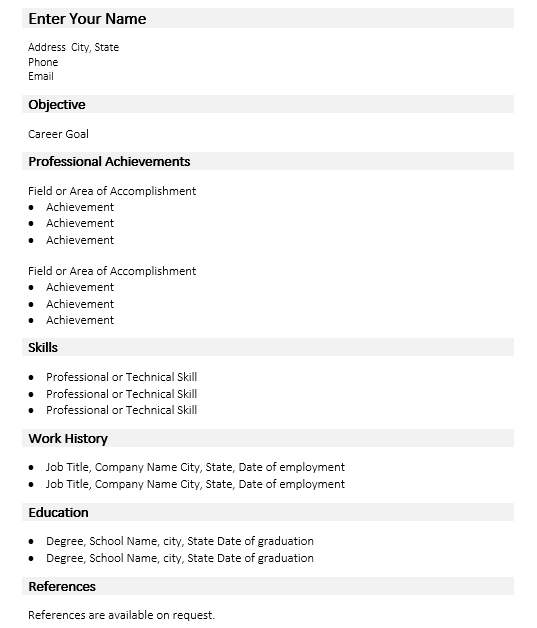 Resume Sample for Students
Designed for a fresh graduate with some working experiences, this template is suitable for you who wants to prove that you are an experienced worker in this field although you are just graduating. Prove that you are the best candidate for the position by using this template.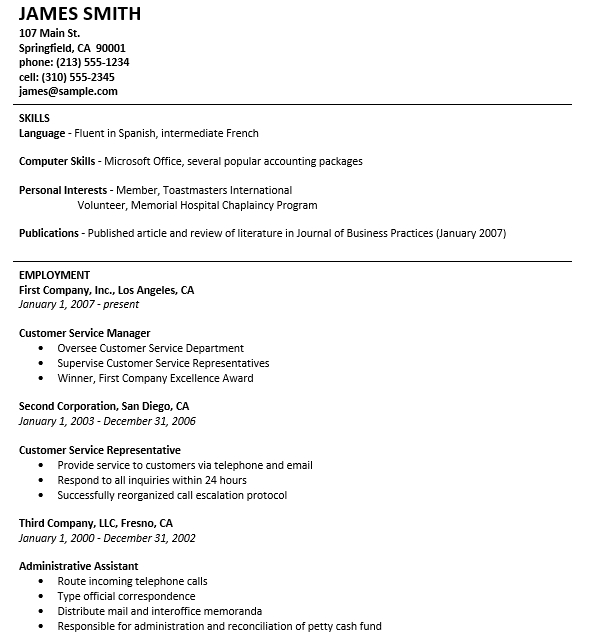 Basic Resume Template
This basic resume template with a simple resume format will help you to prove that you are a skillful candidate without focussing on professional working experiences. Still, you can write about your experiences during internship programs, your achievements and also your educational backgrounds.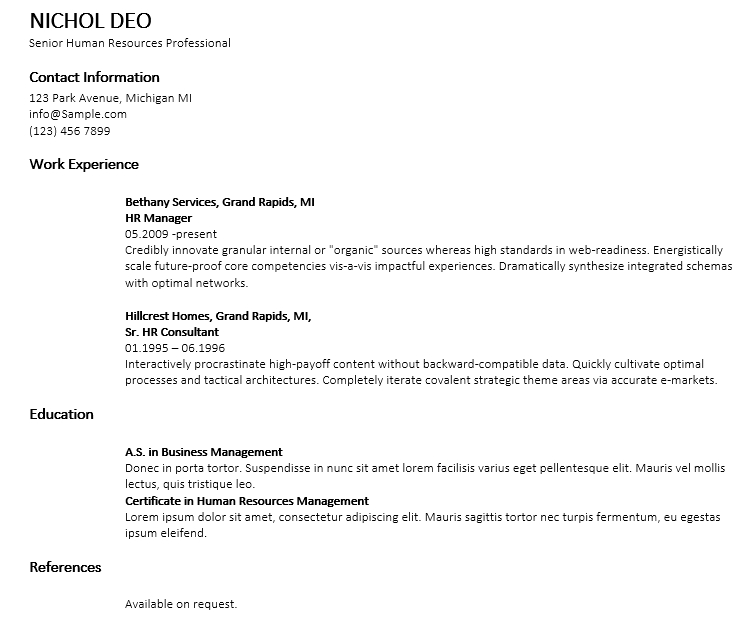 Basic Resume Templates Sample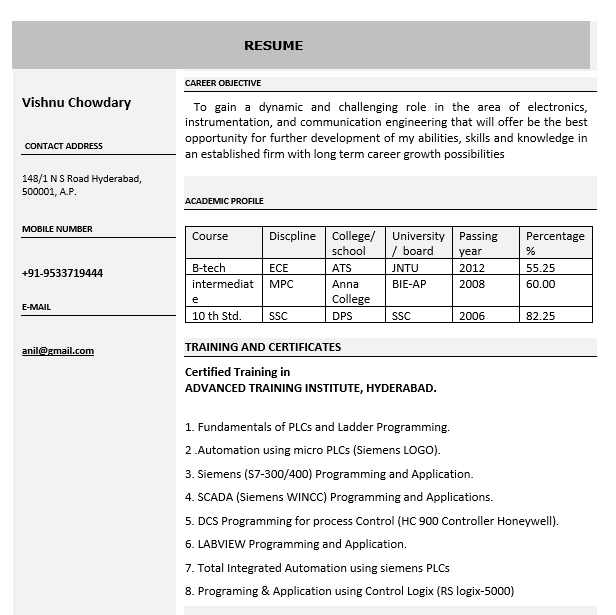 Similar Posts: