Receptionist Resume Example
Working as a receptionist requires good speaking skills and self-confidence. If you want to develop a career as a receptionist, make sure to have good communication skills. But apart from that, there are still some aspects and qualifications that you need to pay attention to. For simplicity's sake, you can read a receptionist's job description before applying for a job. If you are confused, we have a receptionist resume example that you can see.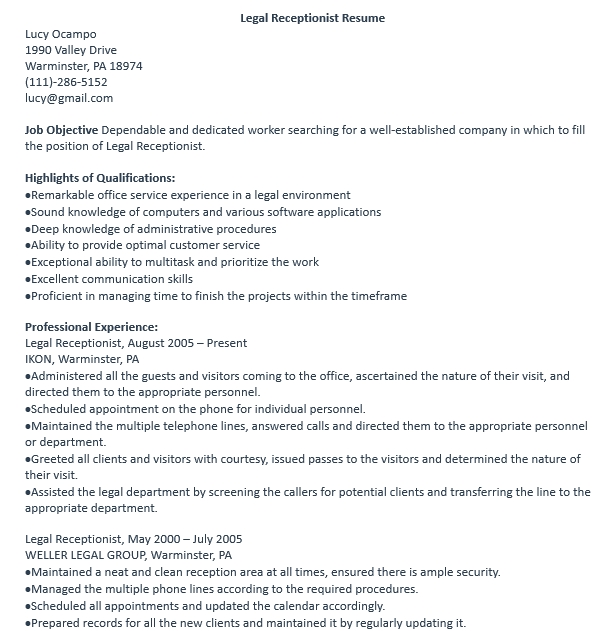 We have several resume formats, including a front desk receptionist resume sample. If you can successfully consider the dos and don'ts of a resume, you can get the best results. Then, you can show the recruiter that you are qualified to be hired.
Receptionist Resume Example
Some people need a clear sample to make a good resume. Hence, we provide you a practice sample below to help you in getting the idea:
Anna Lee
Personal Info
Phone: (333)-332-332-222
Email: anna_lee54@gmail.com
Summary
A bachelor's degree in Hotel Management (3.7/4.0) with experience in the receptionist field for 4+ years and has a wide range of insights. I am seeking a position as a receptionist with Gerald Luxury Hotel by bringing good service capabilities, being able to schedule appointments, answer phones, carry out various administrative tasks, and be proficient to communicate with patients, polite, and friendly.
Experience
1) The Jewel Center
Internship Receptionist
2014-2015
Greeting clients in a friendly manner
Helping clients who need help finding space around the office
Maintaining records of visitors who come
Preparing training and meeting rooms
2) The Great Maple Hotel
Receptionist
2016-2019
Greeting clients who come to the hotel
Answering and forwarding phone calls
Performing administrative duties
Sending faxes and taking notes
Maintaining a safe place in the hotel area
Education
B.S Hotel Management
Marvell University
2011-2015
GPA: 3.7
Relevant Coursework: Hospitality Communication, Regional, and Foreign Language, Environment and Public Health, Marketing of Hospitality Services.
Membership: French Club, German Club, Mandarin Club
Certifications
Receptionist Certification, 2015
Financial Management, 2016
Key Skills
Multi-tasking
Time management
Customer service
Listening
Adaptability
Organizational skills
Friendly
Filing
Scheduling
Data entry
Administrative skills
Awards
Member of the best intern at The Jewel Center, 2019
A dedicated and inspiring receptionist at The Great Maple Hotel, 2018
Language
English
Korean
French
German
Mandarin
How To Write A Receptionist Resume?
You need to learn a few things before writing a resume. Take a look at some of the tips below to make a great resume:
Make a good resume objective to open your resume.
Highlight some important aspects, including your awards and certifications (if any).
You can add numbers in the form of years of your experience working.
Match your skills according to company needs.
Add the company name and the type of position you are applying for.
What Are The Receptionist Top Skills?
Talking about the skills a receptionist must have, of course, there are several important skills. As a receptionist, you are required to have several important skills. Among them are the following skills:
Customer Service
Communication skills
Professional
Patience
Adaptable
Friendly
Overachieving attitude
Filing
Planning
MS Office Suite
Administrative skills
Listening
Conflict Resolution
How To Build A Receptionist Resume With No Experience?
Don't worry if you don't have experience in the receptionist field, you can use the following tips:
You must have customer service skills.
Show your knowledge of how to answer the phone and keep files.
You can include some experience in the world of internship or volunteering.
Use a good template so that your resume is eye-catching.
How To Write A Professional Summary?
Use one or two correct sentences.
Mention the position you are applying for, along with the name of the company.
Write down your experiences in numbers along with the skills you offer.
You can add more accomplishments you have had to make a more convincing resume.
Kind of Receptionist Resume Examples
To make it easier, you can take a look at our best resume template samples below to make a great design:
Medical Receptionist Resume Sample
Being a receptionist in the health sector requires a big responsibility. If you're in the mood to apply for a job in this field, make sure to make a great resume using this template.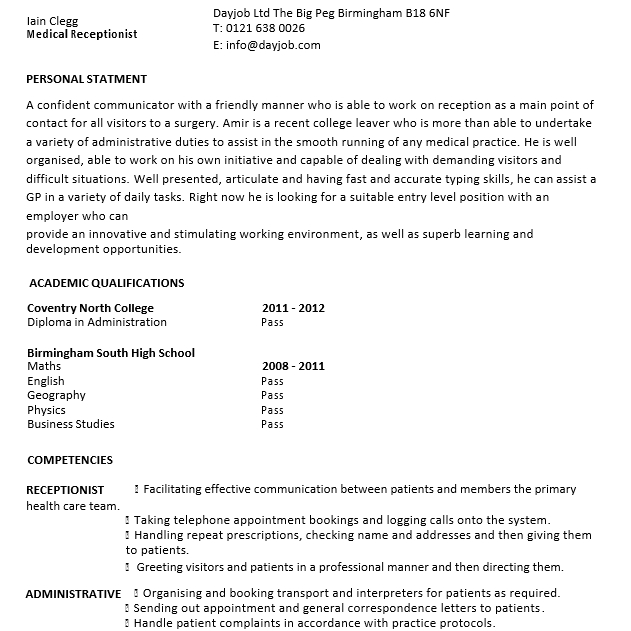 Receptionist Resume For Dentist
Working in the dental health sector is equally challenging. You can get valuable experience as well as get acquainted with many people. Use this resume format to get quality and professional resume results.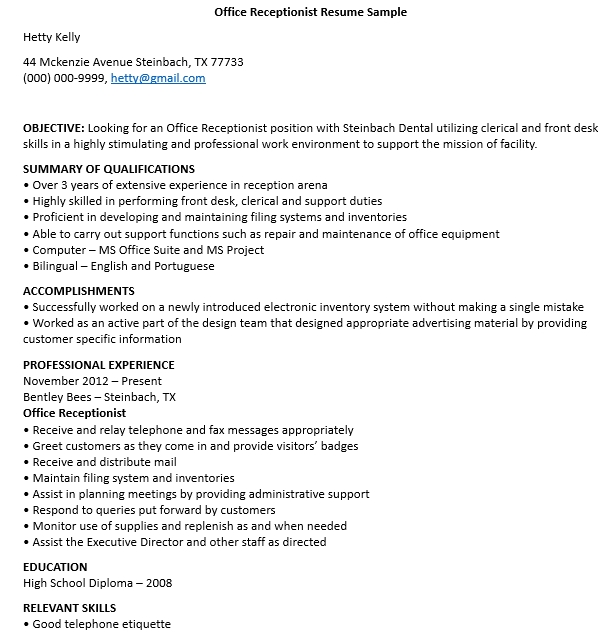 Office Receptionist Resume Sample
As someone who wants a career in the office reception area, you need to prepare it carefully. Prepare the best resume by writing a draft about your experience and skills. That way, you can create a quality resume.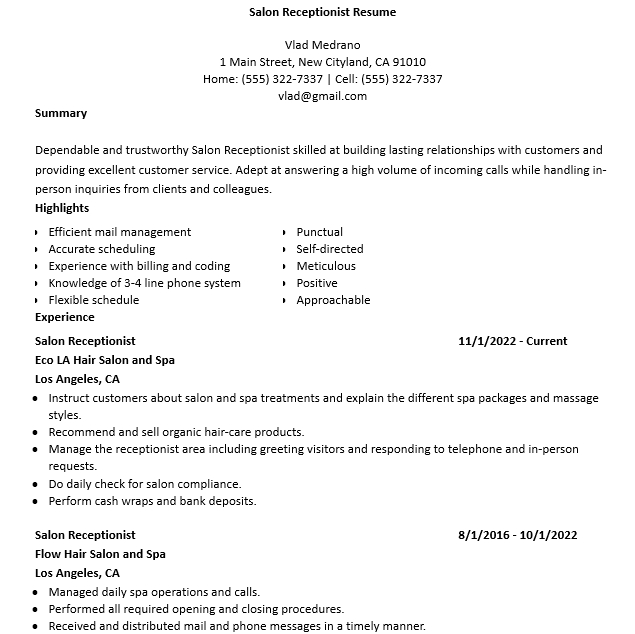 Executive Receptionist Resume Design
This format has the best design with an emphasis on aspects such as skills and experience. These two things are important elements that you must consider well to get a classy resume.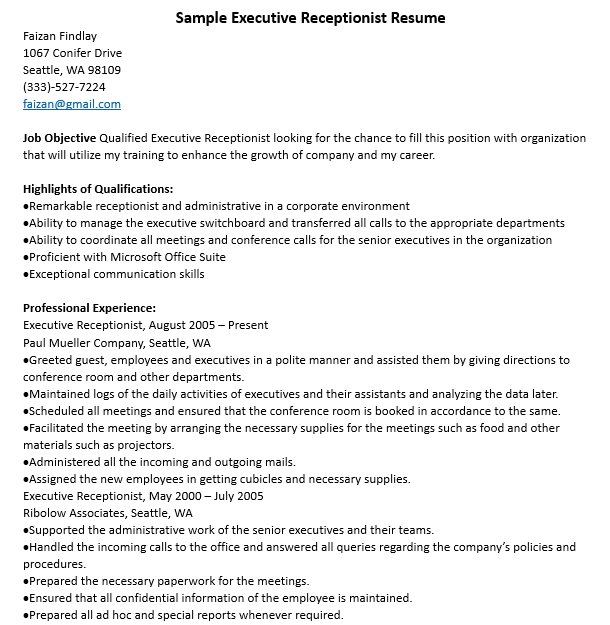 PDF Receptionist Resume Example
Writing a resume in PDF format can be a lot of fun. If you think so, then this format is the most suitable. Edit and adjust the contents of the resume according to what you want.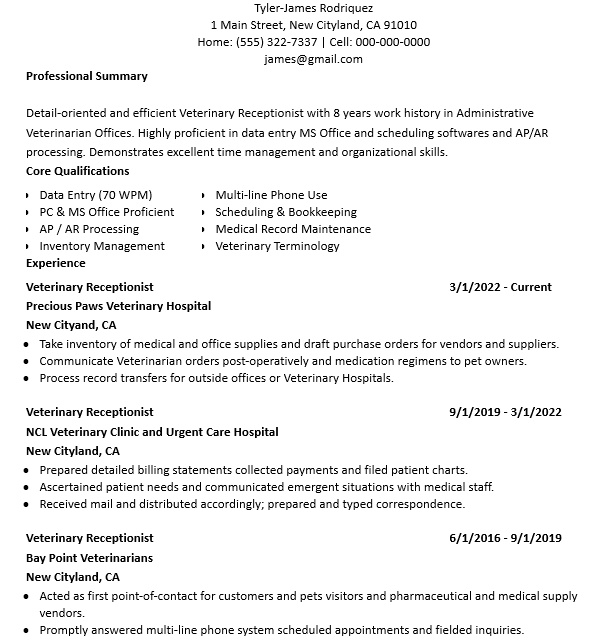 Legal Receptionist Resume Sample
With soft and bold colors, this resume makes a great template for recruiters. Use this template to give a warm impression so that recruiters will be interested in reading more about you.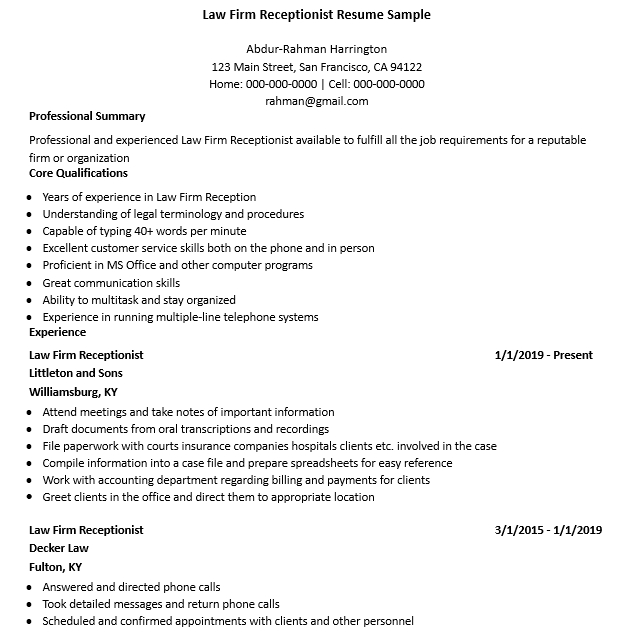 Front Desk Receptionist Resume Template
The next format is suitable for those of you who want to apply for a position at the front desk. This resume design looks neat with an eye on many important aspects including fonts and colors so the visuals are flawless.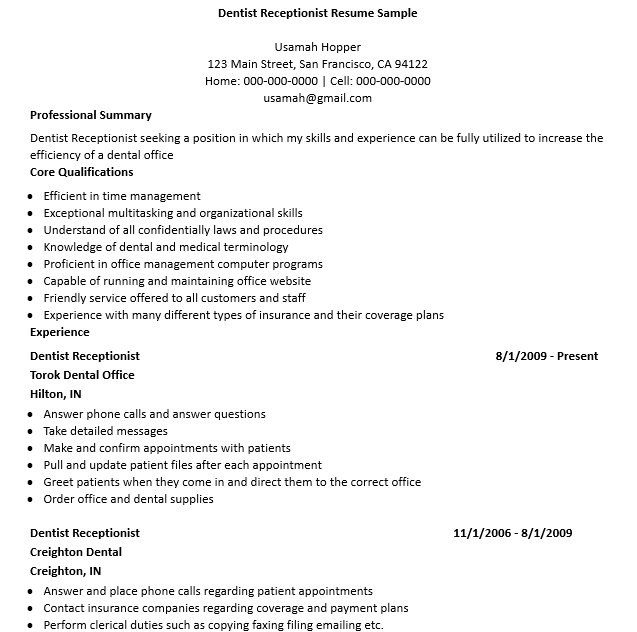 Hotel Receptionist Resume Sample
If you wish to apply for a job at a hotel, then you should consider this format. You can change several aspects of it and customize it yourself according to your needs.
Salon Receptionist Resume Sample
This format is suitable for those of you who need the most professional salon receptionist resume. You can select several important elements and customize them to your liking. Make sure to write your best.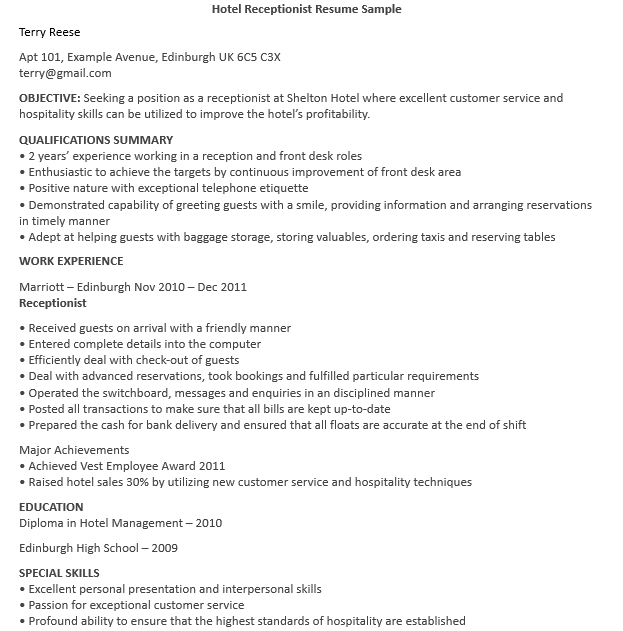 Law Firm Receptionist Resume Sample
Working in the legal field can be very challenging. You can use this format to produce a classy resume. Make sure to include some essentials like your best experience and skills.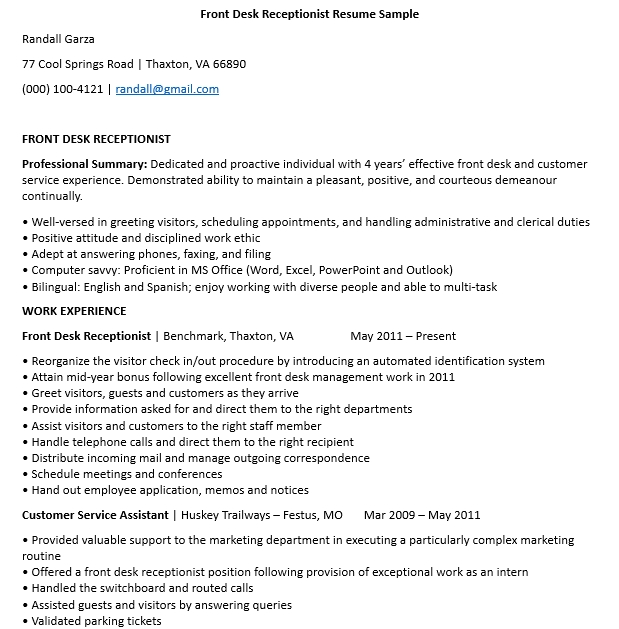 Similar Posts: