Printable Permission Slip Template for School Field Trip Activity
Permission slip template is a sample document that you can use to obtain approval or permission from students' parents for their kids to join in school outdoor activities such as field trip. The template is available for free and can be customized easily to fit with your needs. It is also made in neat and easy to understand format, so it takes no time to build the slip without having to create it from scratch.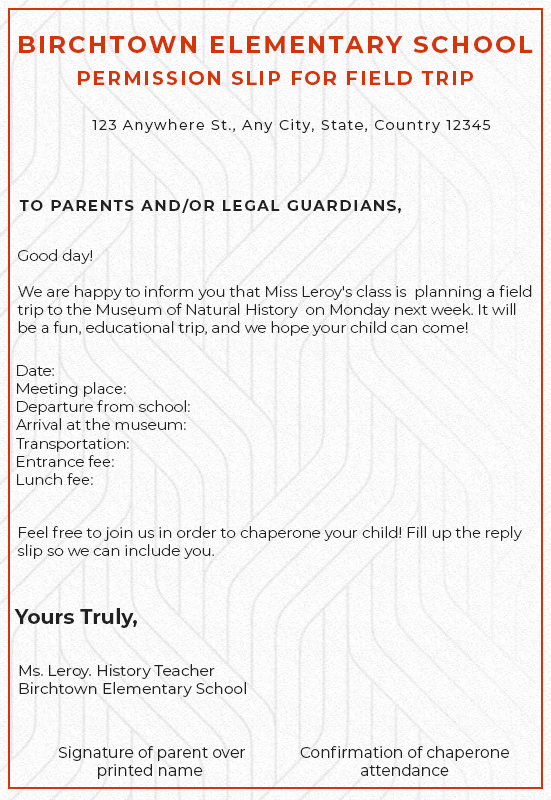 Permission Slip Template Purpose
Permission slip template is a form that typically used by school or similar organizations to send to students' parent at home. The purpose of this document is to prove parent's authorization for their minor children to travel under protection of said school or organization for particular event – field trip being one of the many examples.
In many places, sending permission slips are required by the law if a school wants to be allowed to take their students on trip. The law may vary between place to place, but in general the form presents according to the law that minors must get approval from their parents or legal guardians in order to be carried or transported by another adult. The permission slip may contain information needed, such as the student's identity, the location of field trip, and contact number details.
Permission Slip Template Components
Below are four essential elements that must be included inside the permission slip:
Information about the children: the full name and nickname (if applicable) of the children, children's school, grade level, and name of the teacher.
Information about the occasion or field trip: the date, time, and duration it takes, the destination name and its address, the mean of transportation, the cost (if there's any) of the field trip and the further instruction about the payment, contact information of minimum one staff person, the list of staff and chaperons.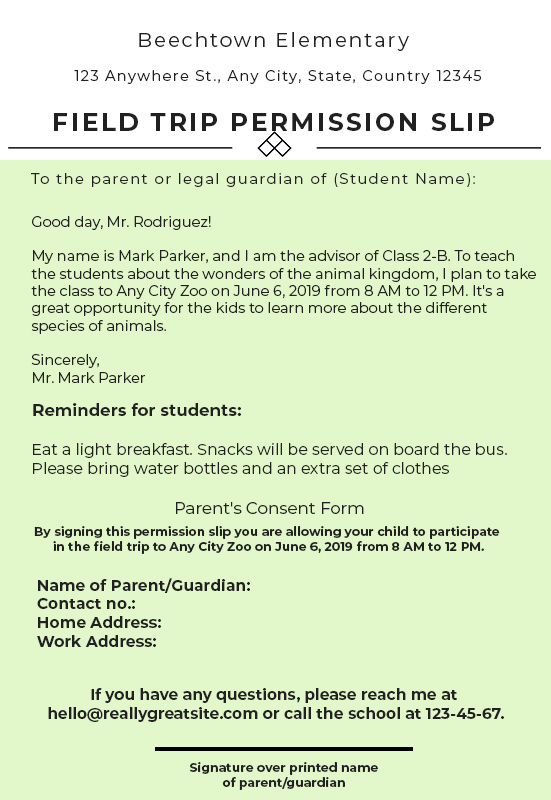 Contact information of parents or guardian and the consent: it has to be minimum one adult contact number for each child, minimum two adult emergency contact numbers for each child, name of one parent or guardian and statement of consent with signature.
Special circumstances and medical information: medical conditions, medications, allergy, provisions of prescribed medications for the trip if any, and information about pickup/delivery instruction. Meanwhile, special circumstances including things like car sickness, fear, phobias, etc.
Digital Permission Slip Template
The permission slip template is typically distributed in physical form of paper at most school. However, sometimes paper doesn't make it home due to different reasons. Therefore, it is recommended for you to use this permission slip template in digital form a well, such as making an electronic copy, in case this highly important piece of paper being misplaced by children or even the parents.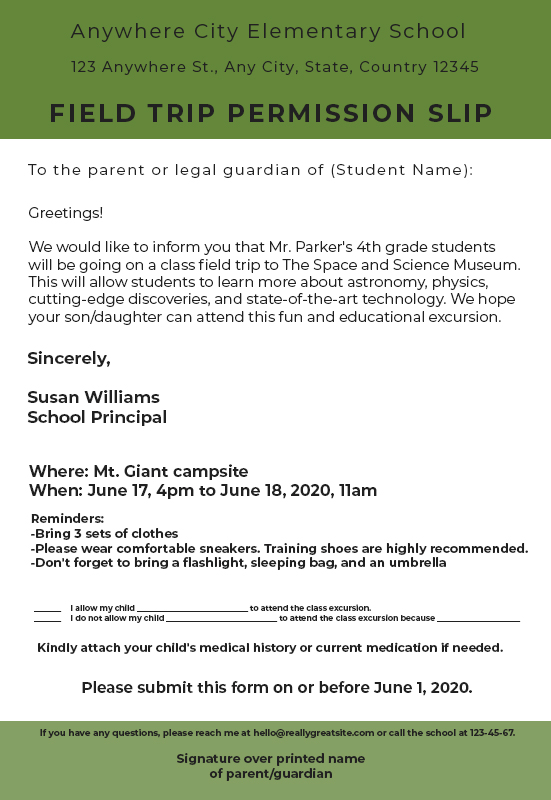 Free Permission Slip Template
Even though making the permission slip might seem a bit complex at first, the work will be easier if you just try to use permission slip template. It is a totally free resource of template to download, customize and use. You can edit it as much as you want to create a perfect form for your certain situation.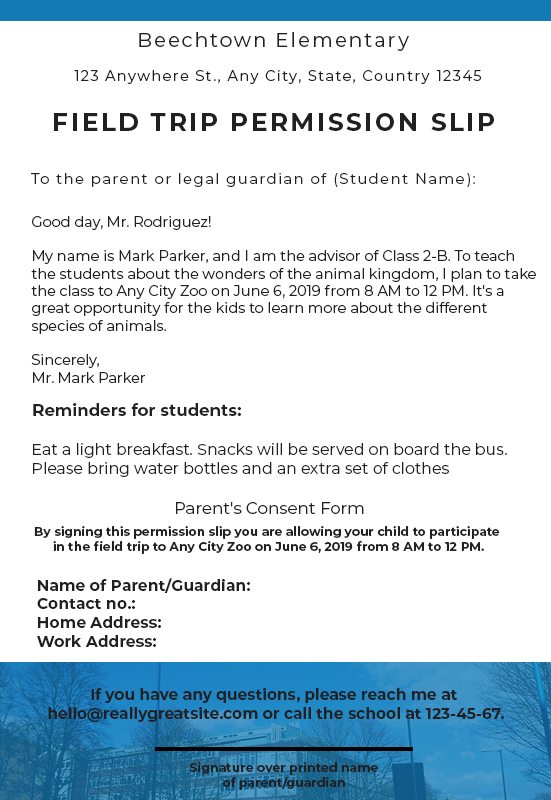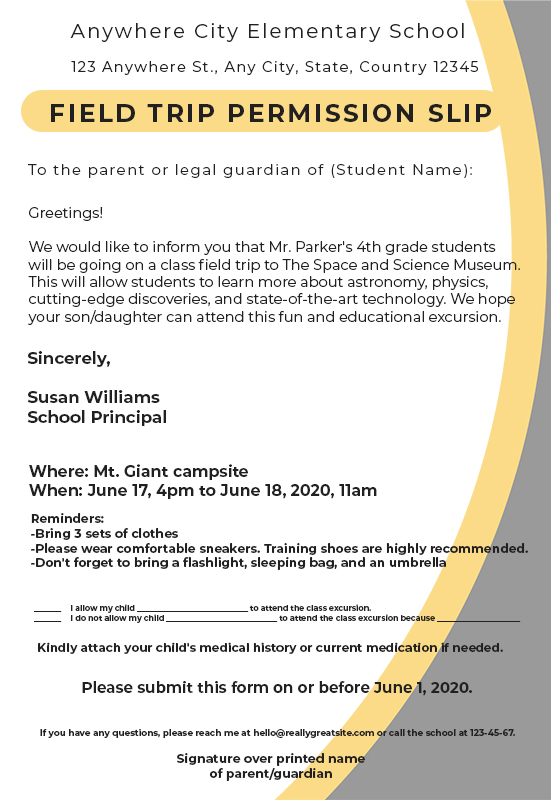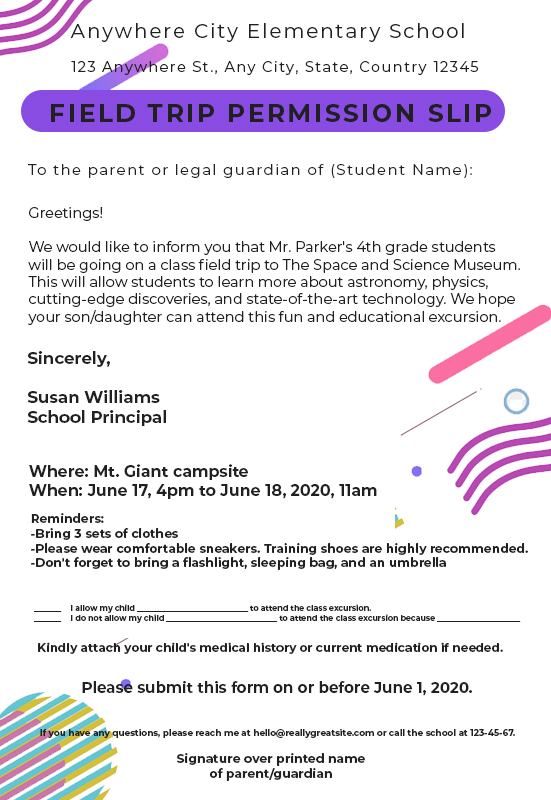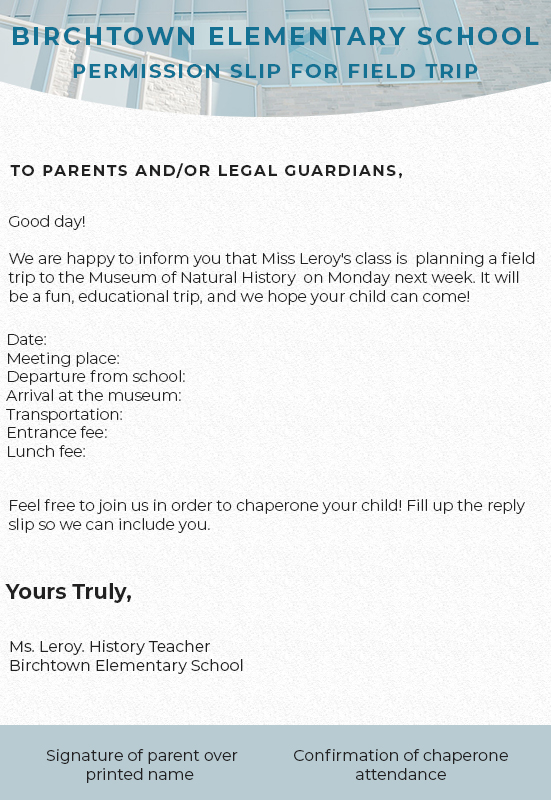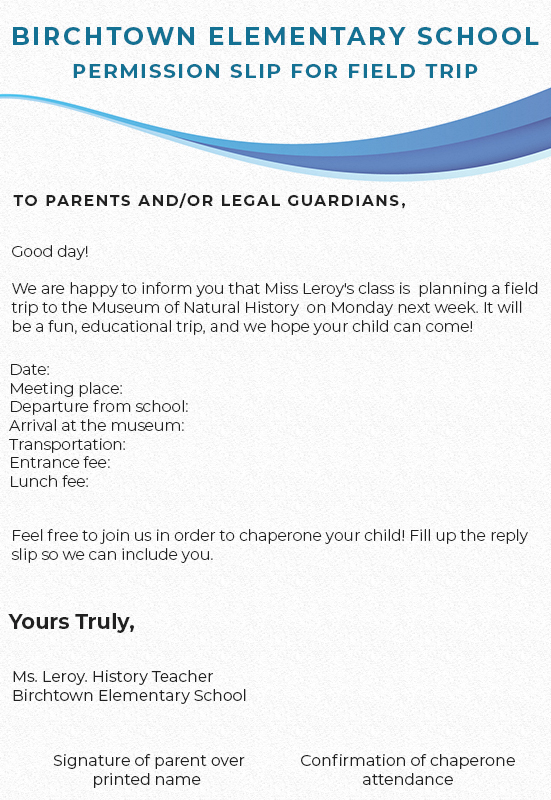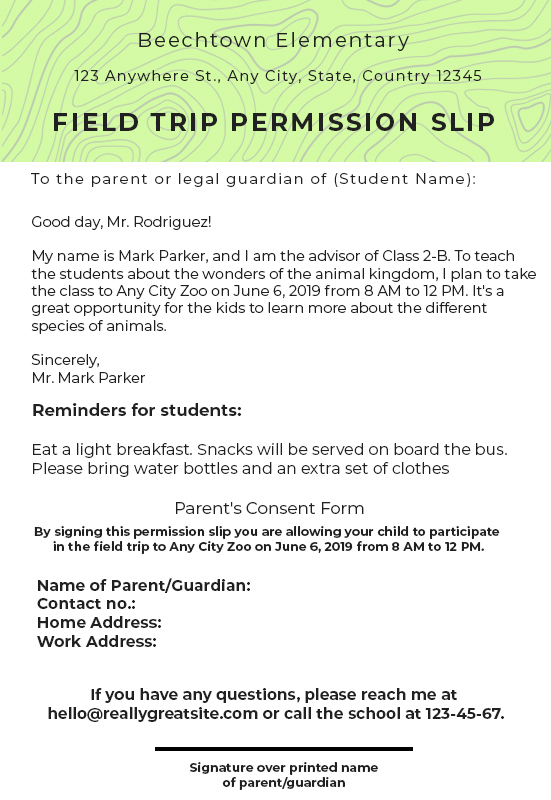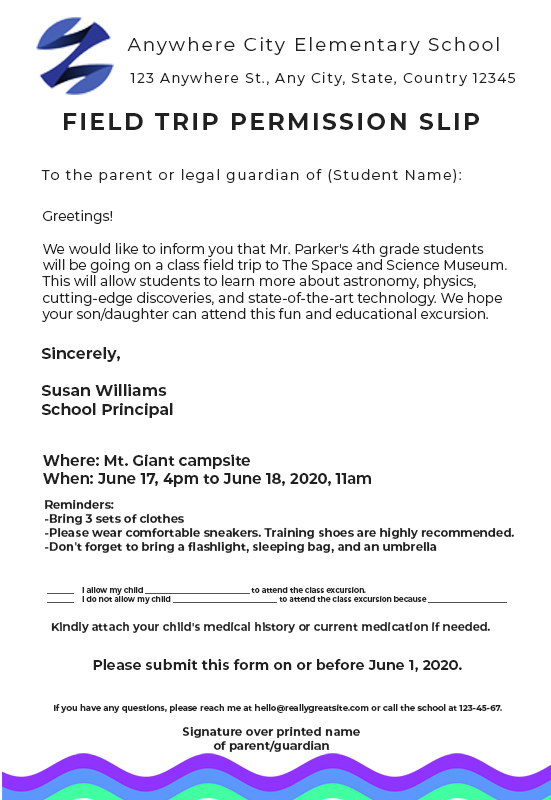 Similar Posts: