Logistics Resume
Before moving to an interview session, the employer will see the applicant's profile through a resume and then tests. As the logistics business recently has grown rapidly, the need to meet the right candidate is required. Thousands of applications are sent to the human resource desk for screening. This is why a candidate should prepare it well because a good resume is an important key to the dream career. If you are new in the job hunting journey, you can download the logistic resume templates and learn from some tips we have written here.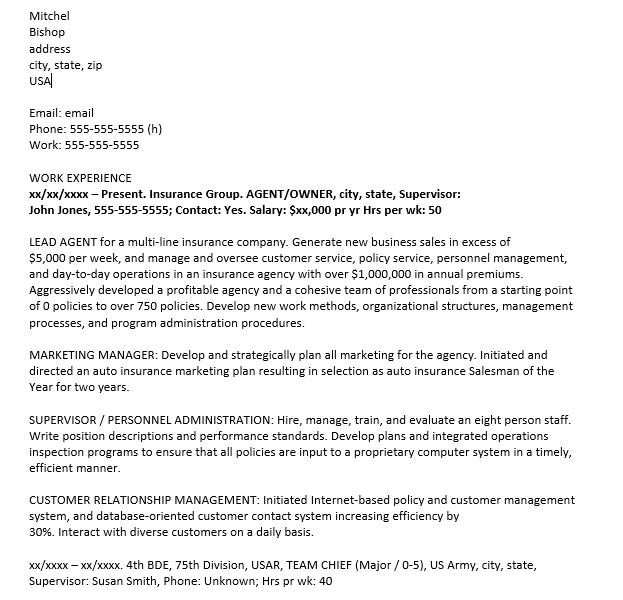 Armando Mendosa
Personal Info
Phone: (675)768-543-234
Email: armando.mendosa@gmail.com
Summary
Detail-oriented inventory control specialist with 5+ years experience in the busy distribution center for big cities. Increased accuracy rating (98%) which is above the company average with the lowest shrinkage (0.02%). Seeking a new position in Bear Distribution Group to expand my expertise.
Experience
Logistic Specialist Coordinator
December 2017-January 2021
The Two Bridges DC, New York, NY
Key Responsibilities
Trained and assisted the new inventory specialist according to the company's policies and logistical procedures applied.
Oversaw the supply chain activities for example transportation, warehousing, inventory, etc.
Scheduled maintenance and repair of the equipment in the organization.
Tracked the product shipment through various channels.
Issued process expenses reports as well as fuel cards.
Achievements
Increased the company accuracy by 98% and got the lowest shrinkage by 0,02%.
Assisted the logistic manager in running the software administration which successfully decreased the workload by 15%.
Logistic Specialist Assistant
November 2015-November 2017
Twin Tower TW, New York, NY
Key responsibilities:
Monitored the deliveries to make sure the goods and stocks are delivered in the correct amount.
Signed the delivery notes.
Oversaw the notes about procedures how to handle the goods especially the fragile ones.
Unpacked items when it is necessary.
Ensured the facilities are well-maintained and clean.
Reported any damage on the field whether the inventories, equipment, or gods.
Provided assistant to the staff.
Education
BA in Supply Chain Management
2011-2014 XXF University, New York, NY
GPA: 3.7
Relevant course: MS. Office, Administration, Introduction Financing, and Budgeting, Leadership
Membership: DokaDoka Cooking Club
Key Skills
Excellent at Logistic Management Application
Ability to forecast the transportation budget for the next quarters.
Exceptional interpersonal skill
Awards:
Best Graduate of XXF Univerity, 2014
Language
English
Mandarin
French
Spanish
What To Include In The Logistic Resume?
It is the same as other resumes. The strategy is understanding what needs to be included in the resume. You need to highlight the keywords in the job listing. What kind of requirements and skills they are looking for. After that, filter them and select the skills, background education, and experience that match the company requirements. And then, you are good to go!
What Are Skills To Include In The Logistic Resume?
Both soft and hard skills are important. You can't just write the hard skills. Remember that working in the logistics industry requires you to work in a team. Some of the skills you need to have are as follow:
Hard Skills – truck loading/unloading, inventory management software, tractor traffic coordination, and custom documentation skills.
Soft skills: detail-oriented, multitasking, time management, problem-solving, and analytical skills.
What Are The Qualifications You Need To Work In Logistic Industry?
To work in this industry, you need to have a degree in supply chain and management. However, it doesn't if someone doesn't have this background cannot work in this field. As long as you have the skills above, your chance is still the same with other candidates who hold related degrees.
Kinds Of Logistic Resume Template You Must Have
There are countless templates to have if you want to apply for a position in the logistics field. Most templates we have collected here are professional and free to download.
Military Logistic CV Template
Effective management in the military supply chain is necessary so the activities can run well. If you are interested in applying for this position, you can use this template which is specifically designed for a military job.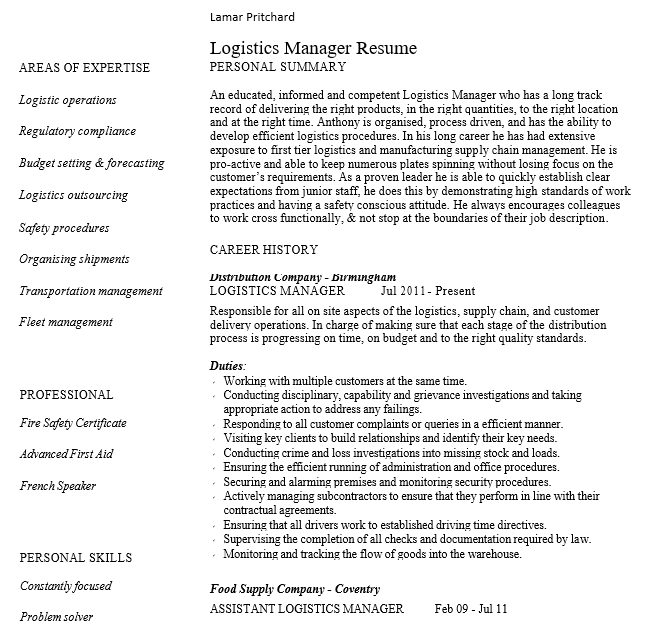 Logistic Executive Resume Template
Writing and editing a resume using MS. Word is the easiest one. This is why we provide a template that comes in this format. Applying for an executive logistic position requires an excellent template.
Logistic Manager Resume Sample
A managerial position is as important as others as this position is vital to manage logistic activities. Of course, this position is up for grabs by the candidates. Therefore, you have to create an outstanding resume to impress the employer.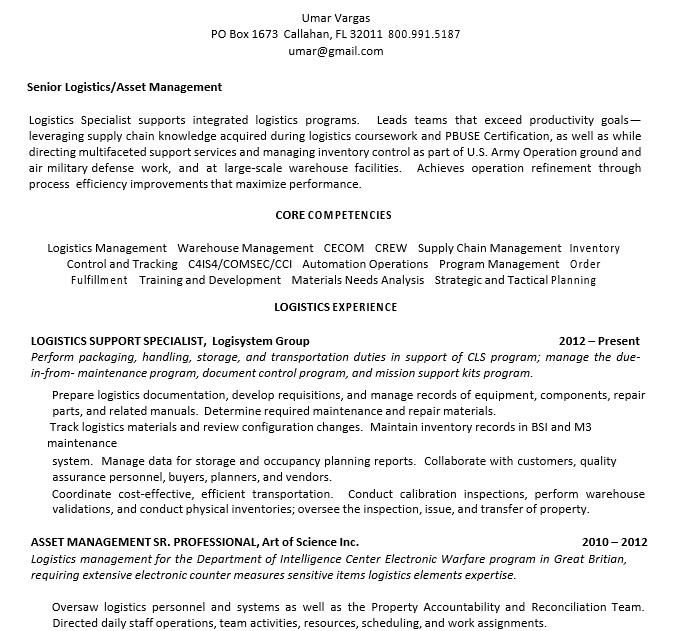 Supply Chain Management Resume Template
Lucky that the logistic industry has so many positions that you can apply for. Supply chain management is one in the highest demand currently. However, be careful when writing a resume you need to write a good resume to pass the first level of screening.
Senior Logistic Specialist Resume
For you who has years of experience in logistic, you must not want to lose the chance by writing a lame resume. Use this format to help you create an excellent profile that can showcase your experiences and potential.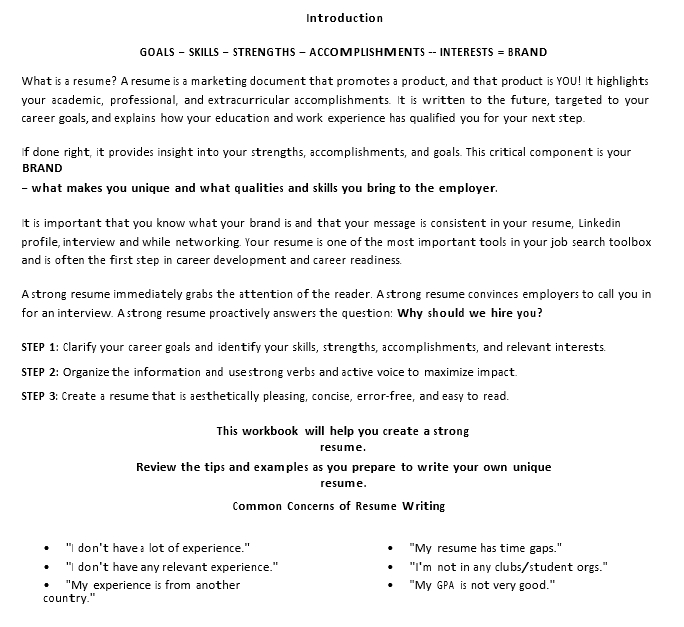 Logistic Resume Sample
If you are looking for a logistic resume sample, then this template is the right one to download. The best thing about this template is you can edit it directly while learning how to write it from the example.
Logistic Management Resume Sample
Another good template to download is this logistic management resume. It is a professional template with the standard format that helps you explain your profile straight to the point. This is definitely a must-have template.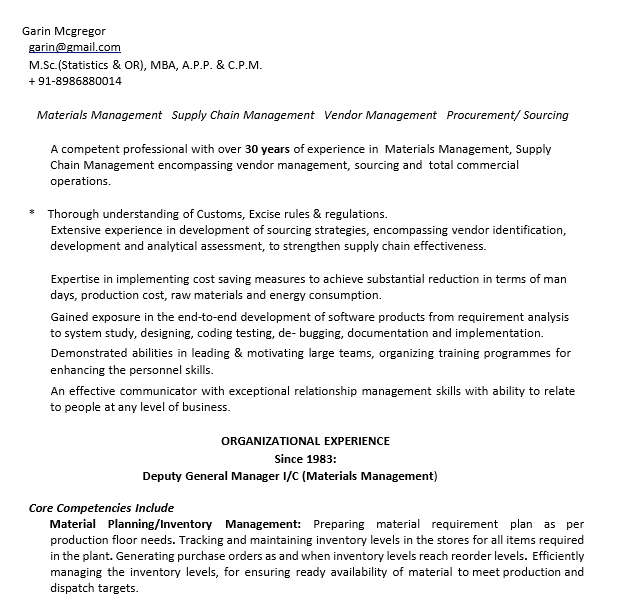 Resume Sample For Logistic Position
If you are still confused about how to write a good resume, probably you need this template. It will guide you on how to write it properly without bragging or devaluing your own qualifications.
Entry Level Logistic Resume Sample
This is an additional template for writing a logistic resume. If you are a fresh graduate and need a good template, this one is worth downloading. You can have the same chance even though you still have no experience as long as you know how to write it properly.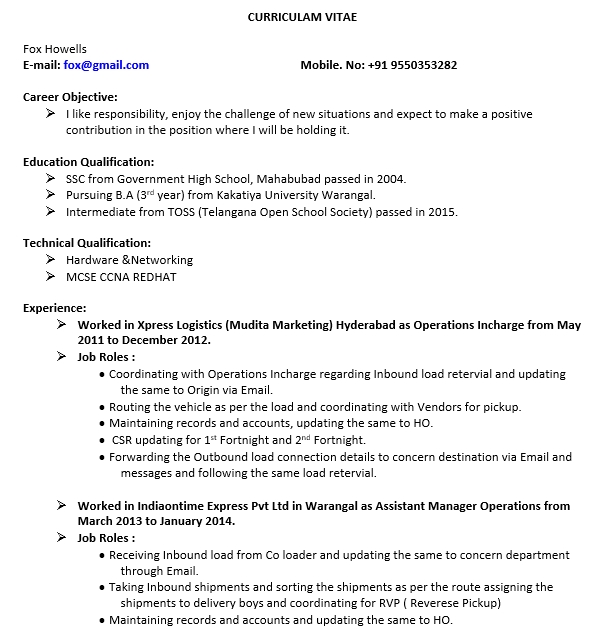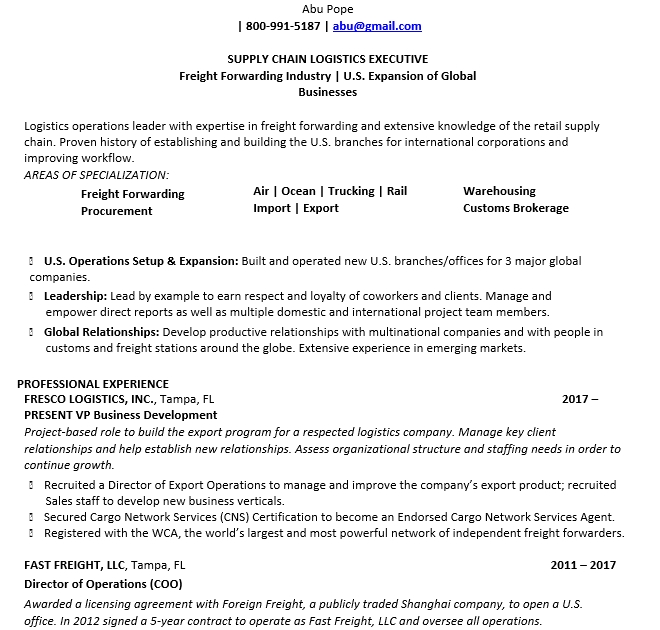 Similar Posts: