Hair Stylist Resume
Being a hairstylist is honorable work that you can make someone show their real beauty through hair treatments. This is why a hairstylist needs exceptional skills such as the ability to understand the clients want and how a hairstyle can match their facial features. For some people without experience, applying as a hairstylist can be a tricky thing because people often want someone with experience. However, you can gain those valuable lessons without landing your first job. Therefore, via this page, we try to help you write an outstanding resume using our hair stylist resume template.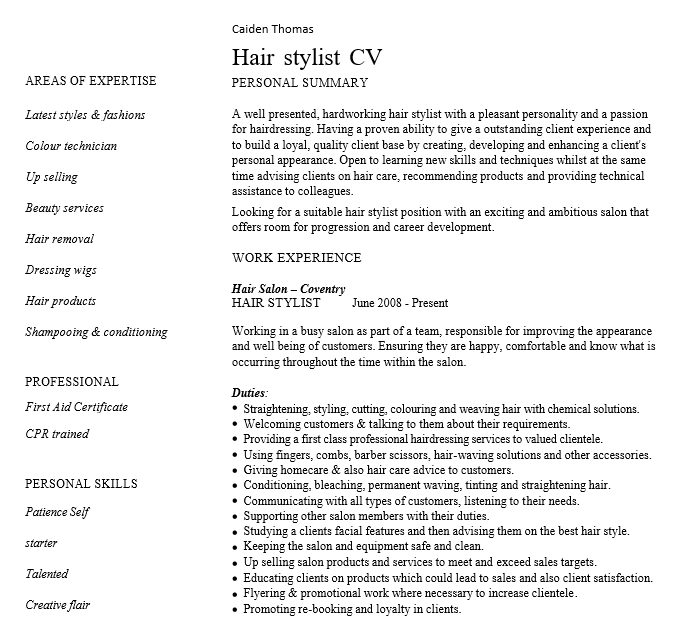 Sample of Hairstylist Resume
To help you get the best ideas, you can use the following resume example:
Gabi Braun
Personal Info
Phone: (123)456-786-786
Email: gabi.braun@gmail.com
Summary
High motivation and dedication hairstylist with freelancing experience. Grew 10 regular clients, thanks to the happy customers. I styled 5 brides with various complexity and request. Looking for a full-time position as a hairstylist where I can expand my ability and skills in styling.
Experience
Freelance Hair Stylist
December 2020- present
Grew 10 regular clients through the word-of-mouth
Styled 5 brides with different request and complexity
Education
Rudy Hadi Suwarno of Hairstyling & Esthetics
2019-2020
Received grade of A for outstanding hairstyling for brides
Received A+ for cutting technique
Pal Creek High School
2016-2019
Excelled in craft and English classes with outstanding scores
Head of the craft committee
Volley girl's volley ball captain
GPA: 3.6
Relevant coursework: Hair Treatment, Massage, Hair Styling
Membership: Street Fashion Club
Key Skills:
Cutting/styling
Braiding
Coloring
Hair Extension
Communication
Attention to detail
Time management
Listening
Financing
Awards
Favorite Braid Styles for Brides in National Styling Competition, California, 2020
Best Graduate, 2019
Language
What To Write On My Resume for Hair Stylist?
Writing a hairstylist resume is not different from the regular one in that you have to emphasize several aspects. Since this position requires skills, it is important to highlight these sections. You can focus on the hard skill you master the most and the soft skills too. However, it doesn't mean other aspects are not important. For example a resume objective/summary, you need to address it properly.
What Are The Qualities Of A Hairstylist?
A hairstylist is a position that requires a lot of creativity. The skills are not only hard skills, but also soft skills. Since its product is a service, a candidate must have some good soft skills such as good teamwork, communication skills, attention to detail, cleanliness, tactful and friendliness. Those are necessary to keep the business running.
What Are The Responsibilities Of A Hairstylist?
The responsibilities of a hairstylist are including an advanced technique in cutting, applying hair care products, doing treatments to beautify, and caring for the hair. Besides, a hairstylist also needs to stay up to date with the current trend and should master it.
Kinds Of Hair Stylist Template
Professional Hairstylist Resume Template
For you who have been years working as a professional hairstylist and thinking about changing your career level, you probably need this professional resume template. It helps you show your best skills as a hairstylist especially if you have experience working in various mediums such as theatre production, television series, and even films.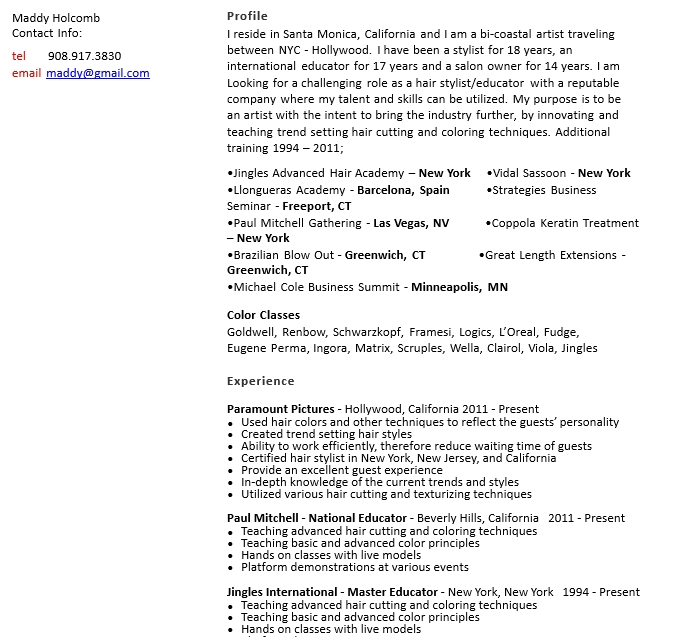 Creative Hair Stylist Resume Sample
The resume is divided into several sections that can highlight the potentials. You now don't have to think about what kind of sentence is appropriate to write your details. No! You don't have to worry because this template helps you objectively write your details.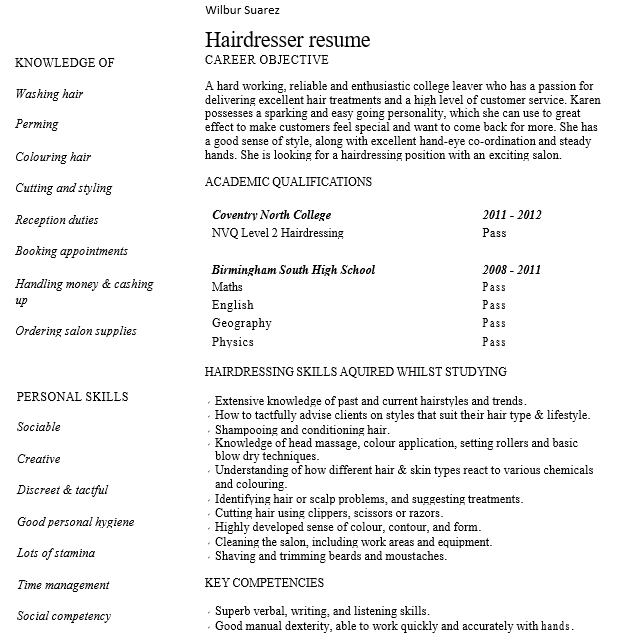 Apprentice Hair Stylist Resume Template
If you want to be a professional hairstylist, you must need experience. Meanwhile, it is not easy for newbies to get a job without it. Therefore, an apprentice program is the best program to make your resume excellent. This template can help you make the best resume and explain your qualifications in front of the hiring manager.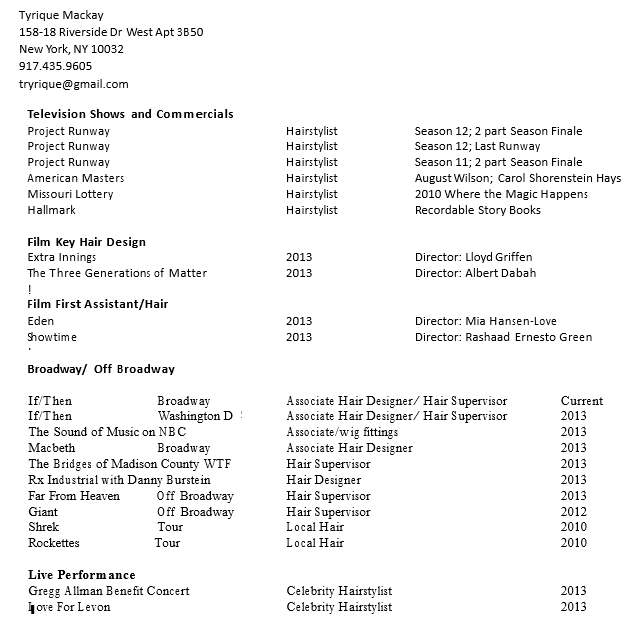 Experienced Hair Stylist Resume Template
This is a template that is designed for a professional hairstylist who has worked in various establishments over the years. You can write your profiles in brief without having to sound bragging. It is professional, formal, and simple!
Senior Hairstylist Resume Example
This is another resume sample for a senior hairstylist. As a senior, you don't want to sound very careless and unprofessional. Everything always begins from the resume. Therefore you have to be very careful. This template is one of the best ones that you can download.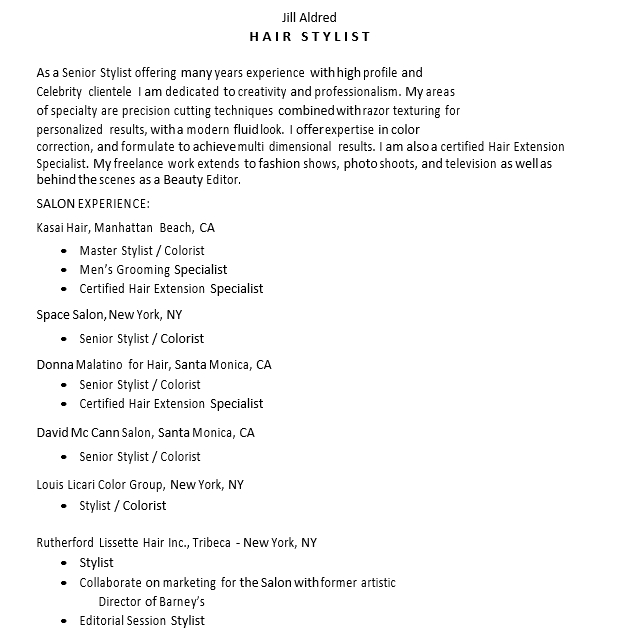 Best Hair Stylist Resume Sample
This is a template that you can download for free! You can use this template for guidance in writing a resume. Even though it comes in a PDF version, this is a great one with a perfect example.
Hair Dresser Resume Template
Is being a hairdresser your dream? Then probably you will need this template. This is a great one that you can download for free. Writing a resume, especially one without experience can be very confusing. Thanks to the internet today that you now can find the best templates that can help you write a professional one.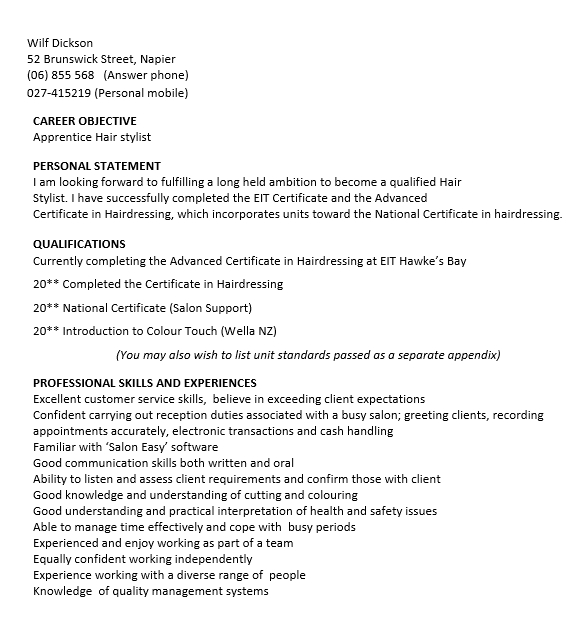 New Hair Stylist Resume
If you are looking for a template with a brand new format, you can download this one. It is an excellent template that can help you write a professional template with a great example. The template comes with original contents making it easier for you to edit it. Even though you are a fresh graduate or someone who wants to change the career path, this template is an excellent tool to try.
Hairdressing Resume Sample
A hairdresser is something that will never last. The trends of style making everyone need something new day by day. Especially during this era where people always share their brand new style. This is why being a hairdresser/hairstylist is an honorable job. If this is your dream job, you need to download this template! It is an editable template that can help you write a resume in a good manner.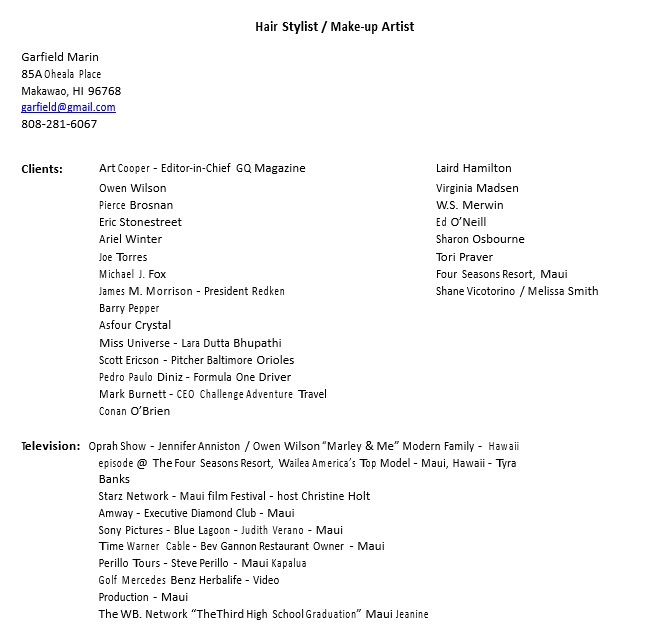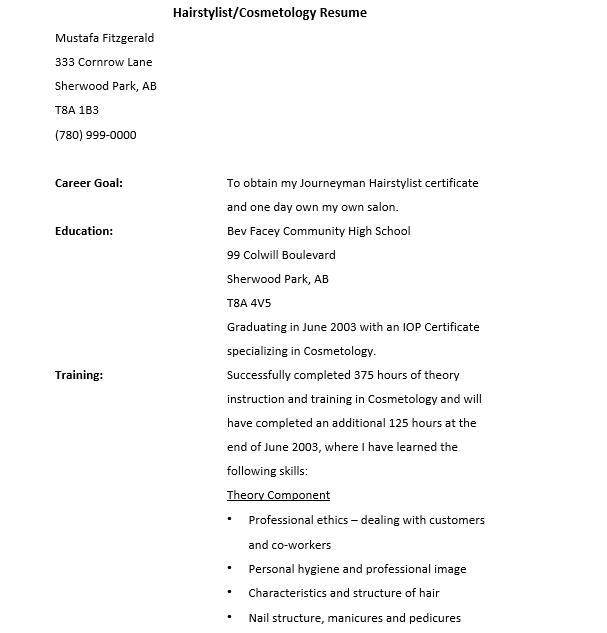 Similar Posts: