Example Cashier Resume
Being a cashier requires good interpersonal skills. Moreover, you will meet many customers from various circles who test your communication skills to the maximum. The first step to starting a career as a cashier is to write an elegant resume. You can see the example cashier resume that we provide in this article for inspiration.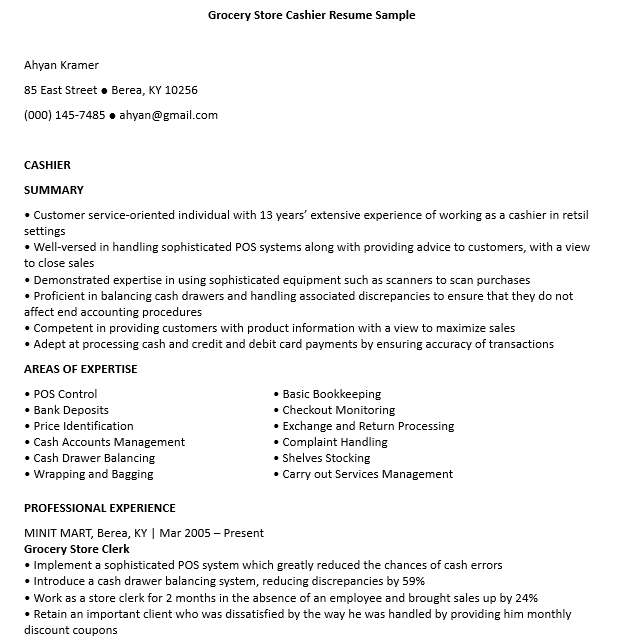 A resume for a cashier with no experience also still holds an important place in a recruiter's heart. So you don't need to worry or feel insecure. By filling in all the best possible formats, it is possible to get a good resume.
Example Cashier Resume
There's nothing you can do except write a resume right away. Therefore, you can take the sample resume below:
Nancy Green
Personal Info
Phone: (333)-332-223-222
Email: nancy_green12@gmail.com
Summary
A High School Diploma who is seeking a position as a cashier at the Grand Hall Store; brings skills in the areas of customer service, sales skills, and time management. I am a hardworking individual who has a basic understanding of mathematics, cash register and can answer the phone well.
Experience
Apprentice Cashier
1) Dealova Store
2016-2017
Welcoming customers and assisting in finding goods
Providing suggestions or recommendations regarding relevant products
Processing payments
Making sure the price is appropriate
2) Tinker Fashion
2018-2019
Following all shop procedures properly
Wrapping the purchased product and processing the payment
Accepting payments and confirming prices
Providing returns and answering complaints
Education
High School Diploma
Styles High School, 2015
Membership: Active Animal Volunteer Member "Love Animal"
Key Skills
Communication skills
Customer service
Dependability
Product knowledge
Time management
Dispute resolution
Telephone etiquette
Friendly
Awards
Finalist of the School level Mathematics Olympiad, 2014
Top 10 outstanding students, Styles High School, 2015
Language
How To Write A Cashier Resume?
After talking about the example cashier resume, now you have to know how to write an elegant resume.
When writing a resume, you should pay attention to several important things. Before starting to write about it, try asking about the skills you have, the ones the recruiter needs the most. If you have found it, you can start writing a resume by paying attention to these things:
Write your resume briefly but clearly
Write down your personal information
Enter the skills you have
Write down experiences in the cashier field, whether in the form of internships or volunteering
Make a summary that stands out
How To Build A Great Cashier Summary?
Talking about summary, you have to make it as professional as possible. You can pay attention to the following:
Make sure that your statement is full of relevant keywords
Tailor the skills and experience you write to the recruiter's needs
Write down your experiences with numbers (if any)
Emphasize that you have good communication and customer service skills
Say that you know how to operate a cash register
What Skills Should I Put On My Cashier Resume?
As a cashier, you are required to have several skills. Some of these common skills include:
Receive payments
Integrity
Understand basic math
Attention to detail
Gift Cards
Friendly
Bagging Calculations
Can work quickly and accurately
Accuracy
What are the responsibilities of the cashier that I should be aware of?
Before applying for a job as a cashier, you must know some important responsibilities that you need to master. Among these are the following responsibilities:
You must be able to provide good, polite, and friendly service to customers
You must be able to register the sale at the cash register
Able to scan items
Able to solve and answer problems
Processing payments and returns
Kinds Example Cashier Resume
We have several examples of cashier resume templates that you can use. Here's the template:
Grocery Store Cashier Resume
Do you intend to send job applications to the grocery store? If so, you better use this resume format. The advantage you can get is that you only have to edit a few elements according to your needs.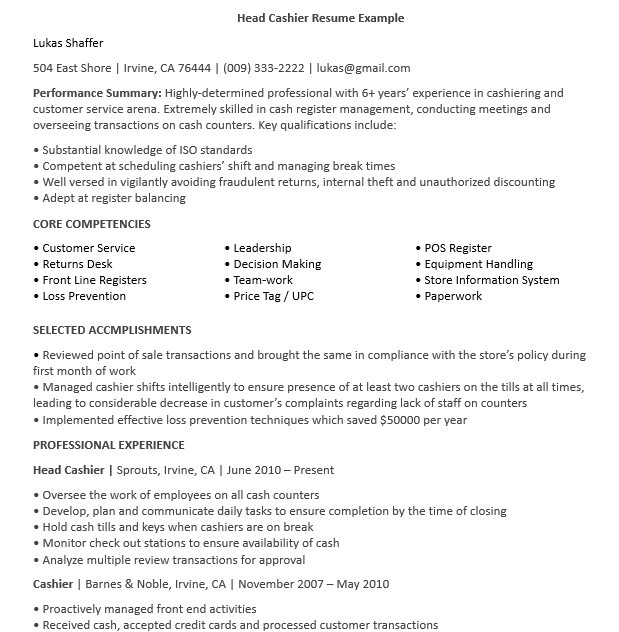 Fast Food Cashier Resume Design
Working as a cashier at a fast-food restaurant will be a lot of fun. Especially if you have the same experience before. However, you still have the opportunity even though you don't have experience as a cashier.
Head Cashier Resume Template
This format is suitable for those of you who already have a lot of experience as a cashier. You can apply for a job to become a quality head cashier by entering some of the relevant experience and skills in the cashier field. Show that you are the most wanted candidate.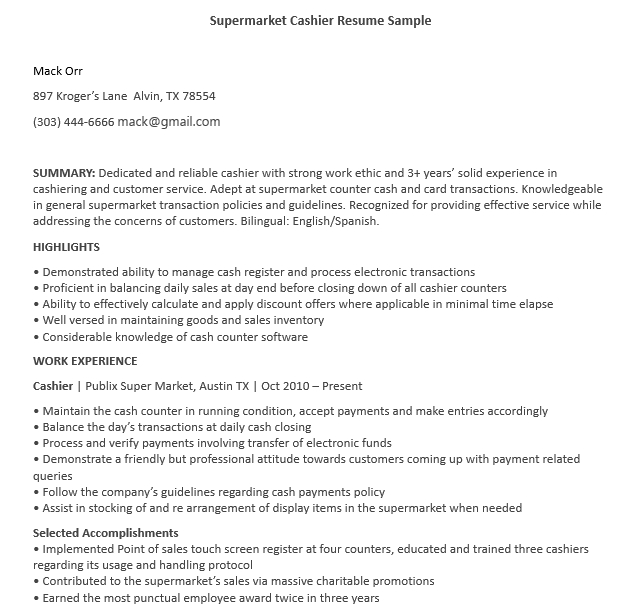 Simple Cashier Resume Sample
It doesn't hurt to use a simple resume format like this template. You can still include some important elements such as experience, skills, and various other positive things. Don't miss the important part.
Supervisor Cashier Resume Design
A cashier supervisor also requires great skills. You can use this format and show recruiters that you are the most wanted candidate. You also have to make sure that all the experiences you have written about are good.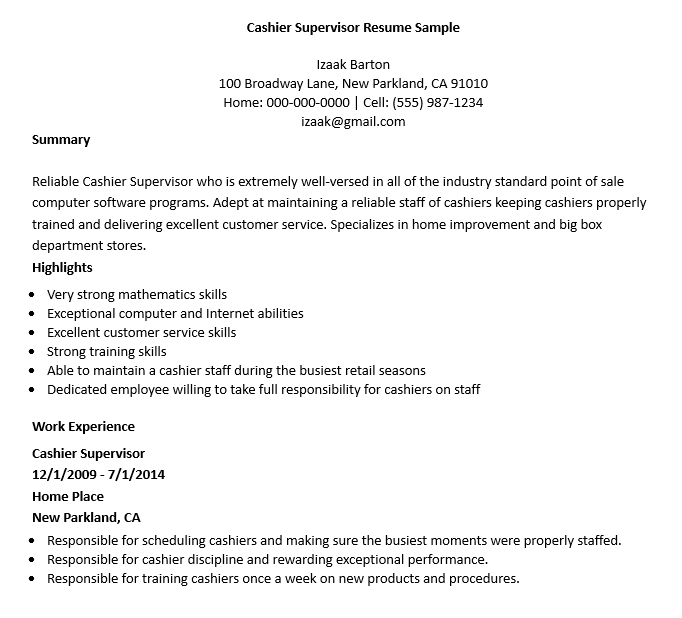 Supermarket Cashier Resume Format
Working in a supermarket will be a challenge for you. Many new people with various characters that you will meet. Make sure to provide courteous and friendly service to customers.
Entry-level Cashier Resume Template
Furthermore, there is a resume format specifically for entry-level people. You can use this template to get a professional resume for beginners. There are several aspects that you can include, namely relevant skills and experience.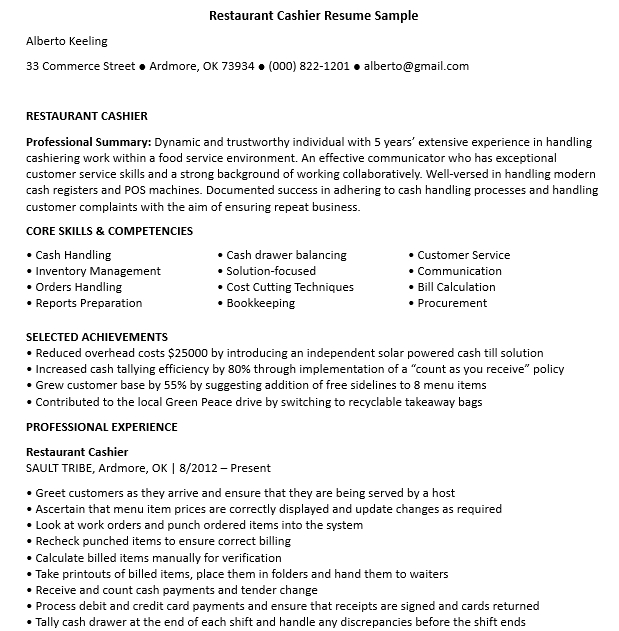 Professional Cashier Resume Format
If you already have a lot of experience as a cashier, then you can use this format. You can also include the best photos you have to show confidence. We recommend that you write your resume.
General Cashier Resume Design
Don't use language that is too verbose. A good resume should be written briefly and clearly. You can use this resume to produce a compelling and quality resume.
Editable Cashier Resume Template
Edit your resume easily using an editable cashier resume template. This format is simpler so you can easily adjust it as needed.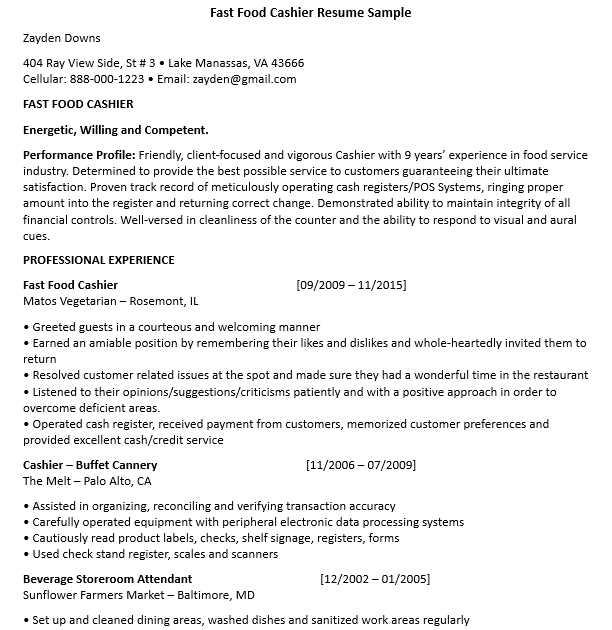 Similar Posts: