Free Customizable and Printable Boarding Pass Template
Thinking of giving out trip as a gift for someone special? How about making it more special by presenting it in unusual way? Consider using the creative boarding pass template below that can be modified according to your own details. By using this self-made boarding pass, you'd be able to announce the trip present, so the gift looks more tangible. The templates that available can be used as an invitation of future vacation trip as well.

Unique Boarding Pass Template
So, what is a boarding pass template? It is a pre-made form that mimic the design of boarding card – a document that issued by airline during check-in, allowing passenger permission to enter limited area in an airport or the airside section of airport, as well as to board the plane for certain flight. At the very least, it carries information about passenger, scheduled date and time of departure, and flight number. The form may also provide details about benefits that the passenger is qualified to such as priority boarding or lounge access.
While it is true that the information that carried by boarding pass is important, it shouldn't be a reason why the form design look so boring, especially if you're going to use it as a faux document for a special person. Here you'd be offered with some of the most beautiful and handy designs of boarding pass. Some designs are made to be so creative and unique that it is worth to be keep as a part of collection even though it is not the real card.
Boarding Pass Template Components
The information that contained on the boarding pass is important for both the passenger and staff in airport. To imitate the real document, here are some things that you have to include inside:
Passenger identity: input the name of passenger – in this case it is the person that's going to trip.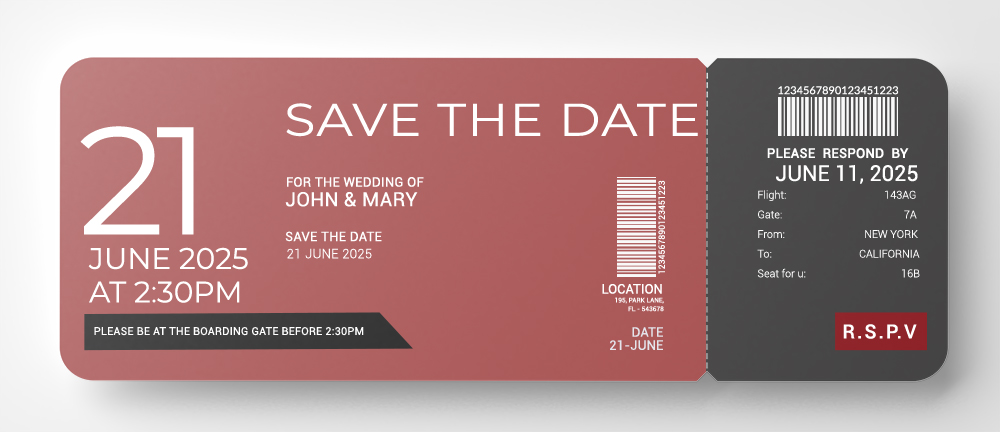 Boarding information: the location of departure and arrival, designator (couple of letters that indicated airline code and put before flight number), terminal and gate number, boarding scheduled time.
Flight information: flight number, flight date, seat number, departure time, and flight class (business or economy).
Boarding Pass Template Types
Boarding pass is actually not limited to departure by flight. It is necessary for any kind of transportation service as it contains essential information such as passenger's seating place, departure time, and other. It functions as an entry pass for water transport such as ship, train station, and even busses. That's why it is an ideal gift no matter what type of transportation that will bring you to your trip destination.

Besides, nowadays it is common to use boarding pass template design as an invitation, shopping vouchers, etc., due to its unique design. The template is so versatile and can be personalized to the type of document that you want.
Get Boarding Pass Template for Free
Simply click on the boarding pass template to download it for free. All the design elements such as color, graphic, or font, can be customized as much as you want it to be.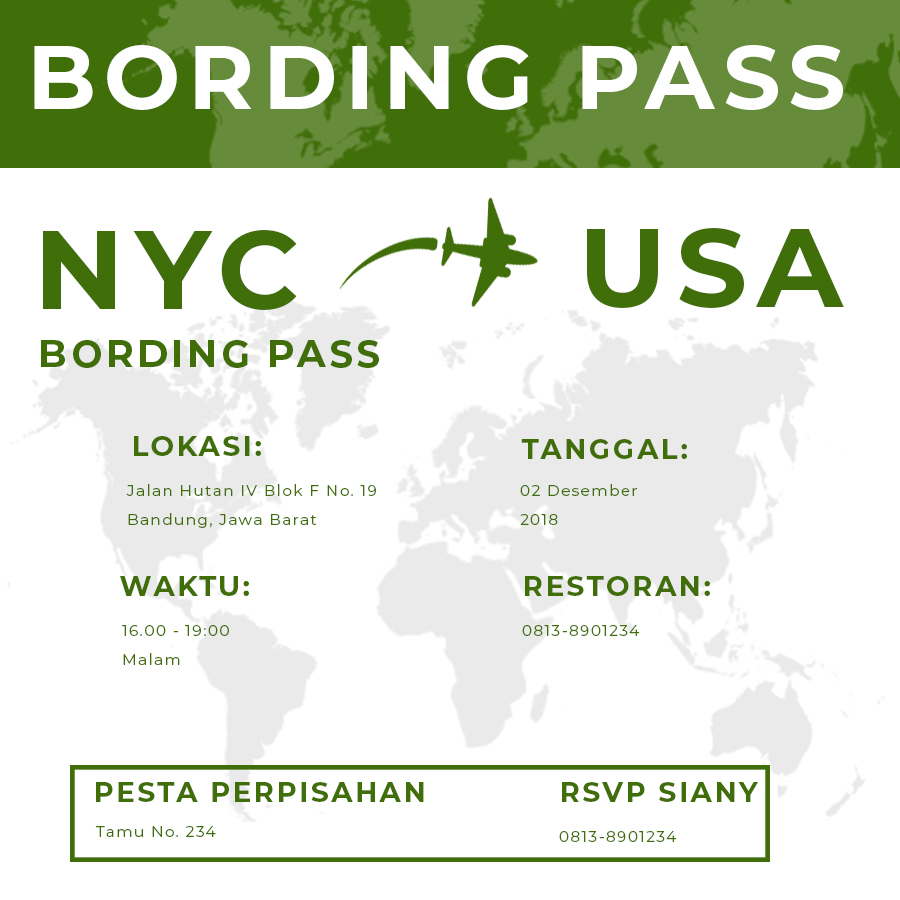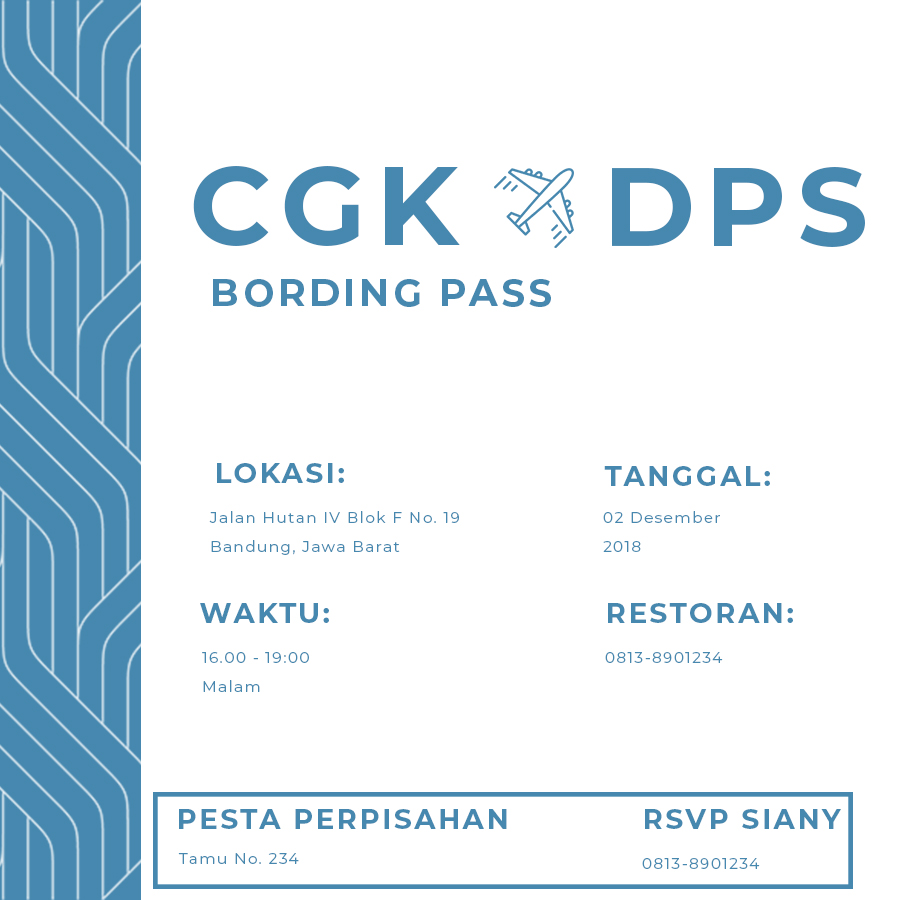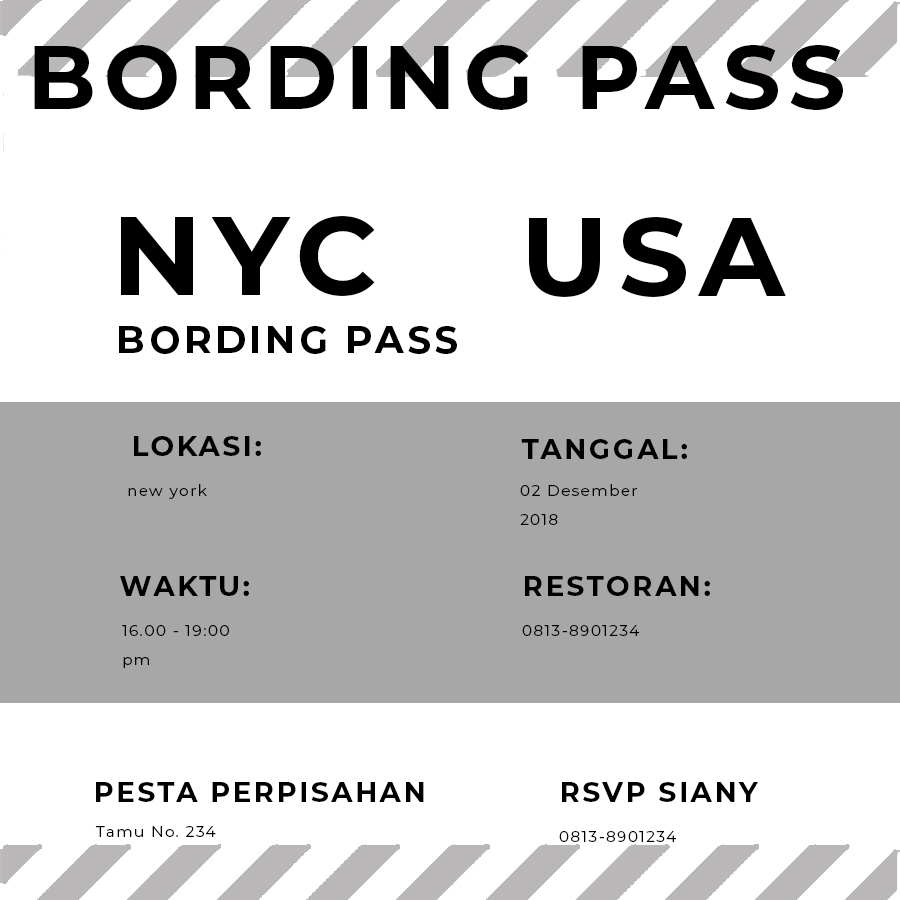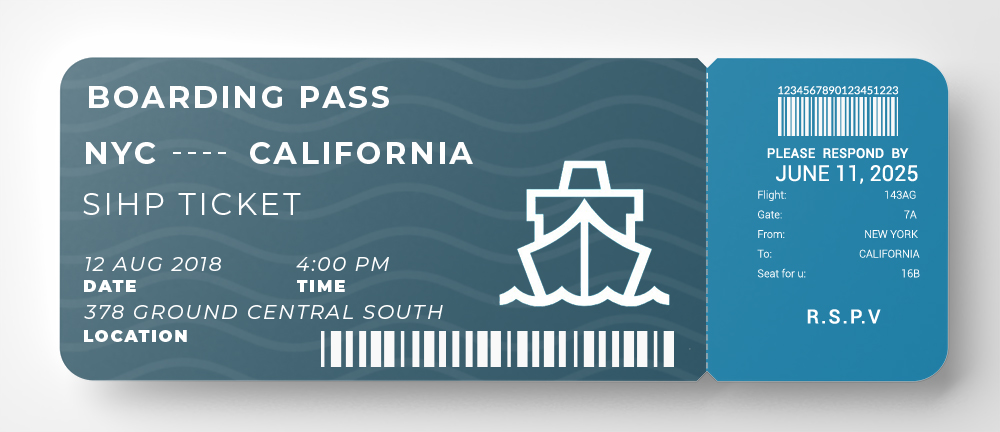 Similar Posts: