MBA Resume Template
As an MBA aspirant, you must wish to be studying in a reputed university. However, it is a challenging thing to get admission which requires you to have certain qualifications, including your MBA resume. Speaking about the resume, it is important to write your best because you will compete with other candidates. If your resume is not well-built, then the chance to go to the next level is very low. This is the first gate to be passed before getting selected as one of the candidates. On this page, you can download the MBA resume template for free and learn from an example how to make it properly.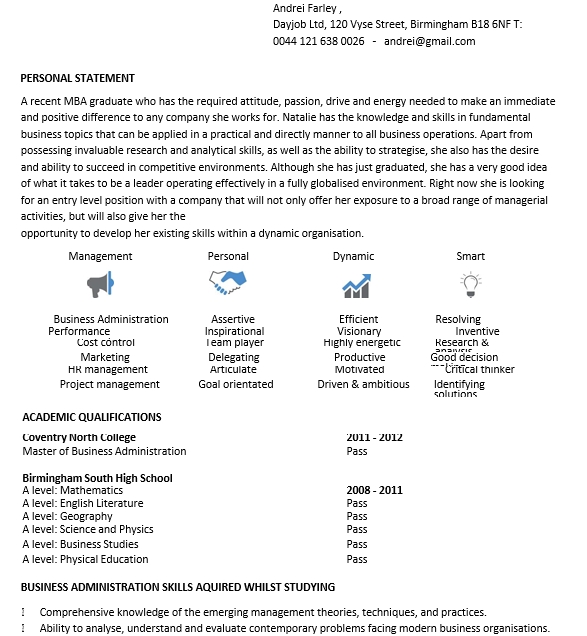 Sample of MBA Resume Template
To help you learn how to make a resume, you can learn from our MBA resume example below:
Jenny Sin
Personal Info
Phone: (898)676-789-654
Email: jenny.sin@gmail.com
Summary
Kashinton University's MSc in Business Management graduate (3.7 GPA) with four years experience as a Freelance Financial Analyst. Developed an effective system that saved ABC Inc. $3 million by eliminating low-margin projects. Increased customer retention by 35%. Seeking to expand my expertise in budget optimization to give more contribution in this field.
Experience
Business Development Associate
ABC Inc, 2018-2021
Bronx, New York City
Redesigned a more effective system for customer communication protocols which decreased the company budget up to $10 million per year
Implemented a new customer service mechanism which reduced the refund by 35%
Conducted in-depth analyses which boost the revenue up to 12%
Assistant Financial Manager
XYG Inc, 2017-2018
Bronx, New York City
Conducted in-depth financial analysis for big firms. Increased financial efficiency by 45% and decreased errors by 18%.
Created pricing scheme which increased customer retention by 45%.
Education
2016-2017 MSc in Applied Economics
Imperial College
3.7 GPA
Conducting an online campaign that raised $118,000 for the volunteering project
My paper "The Investment Trend Among Millennials in New York City" (2016) was published by KBH Press.
Relevant Coursework: Microsoft Excel, Digital Marketing, Stock Investment
Membership: Katrina Business Community
Key Skills
Detail-oriented
Strong encouragement in learning
Leadership
Problem-solving
Analytical thinking
Awards
Best Graduate, 2017
Student of the Year, 2016-2017
Tips On Writing The MBA Resume
Remember that the admission committees have thousands of candidates' resumes that need to be reviewed. They don't have time to read each application one by one. They only skim and look for the most relevant. This is why you need to do some strategies. At least, do the following things:
Write down your info
Complete your professional profile
Include only related work experience
Mention the educational background
Related skills (this is optional)
Include additional information (achievements, certification, and awards)
How Is A Good MBA Resume?
A good MBA resume should be authentic and less unnecessary detail. You have to demonstrate the potential on your resume. You don't have to put something shiny things like awards or something like that. If you don't have any, show that you are a capable person in handling responsibility. If you are a person with good leadership skills, show your potential with the experience and small achievements that resemble your good capability.
What Are Skills To Include In The MBA Resume?
Even though including skills are optional, it is wise if you want to add them. Typically, the required skills are as follow:
The ability to think out of the box
Leadership
Interpersonal
Practical knowledge
Time management
Strong knowledge of business
Kinds of Resume Template
Mba Fresher Resume Sample
A well-tailored resume template that you can use for completing your scholarship application. This resume template is an excellent one that also can be used to apply for a job. The design is fantastic; simple and elegant.
MBA Director Resume Template
If you are looking for a template designed for the MBA director, you probably want to download this one. Its design is very simple that also offers a complete section to help you show your potential.
MBA Sales Executive Resume Sample
If you have passion in the sales department, probably you need this template. What we like about this one is its tidy structure which is eye-appealing. You don't have to write a long paragraph to state that you are an eligible candidate. This template is the best one.
Marketing Analyst Resume
If you are looking for a position as a marketing analyst, you need a template that can show your best qualifications. For example this template. It is a tool with beautiful design and complete sections. However, the design doesn't make your resume bad, as it adds a little element to make it more appealing.
Mba Resume Template Harvard
Applying to Harvard University is very challenging, especially if you are also looking for support. You need a good resume template that helps you bring your best. This template can be the best guide and help in reaching your dream.
MBA Resume Template Word
If you are looking for a simple editing template, this MBA resume template Word is worth checking. The template is editable easily that you don't have to find another example to write a proper one. This has been included with a good example.
Mba Resume Format for Experienced Candidate
For candidates with the best experience, it is a shame if they fail the hiring process just because of careless resume writing. Don't let this mistake come to your life and start using this template to reach your dream.
MBA Application Resume Sample
Preparing for an MBA scholarship is a tiring job. You have to prepare various documents from A to Z. This is why you need a professional template such as this sample. You can edit while learning from it. Applying to an MBA program is an important moment in your life. Don't like small mistakes ruin your dream.
That's all our best MBA resume templates that you can download for free. We hope this will help you!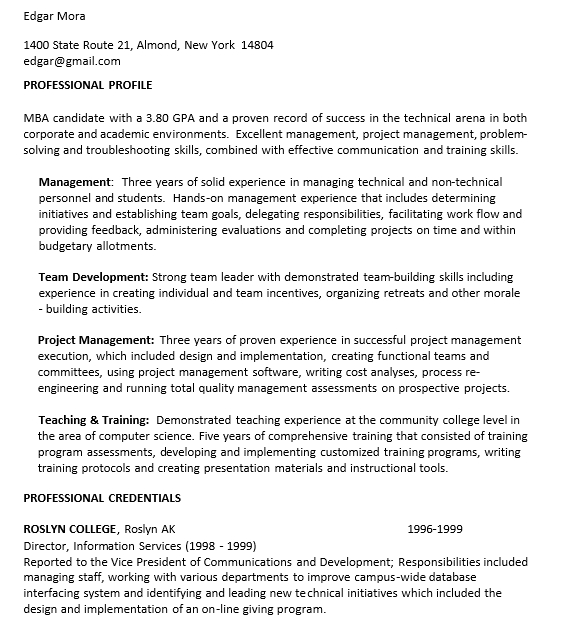 Similar Posts: