Coach Resume Template
Coaches are the most essential resources in a sports organization. They are not only teaching the players but also boost their mental to win the competition or accept the loss in a sportive manner. If you are a person who has a strong ambition to win and embraces the fatal loss as a good way to learn, applying for this position must be a good choice for you. On this page, we provide you the coach resume template as well as some tips on how to develop your resume professionally.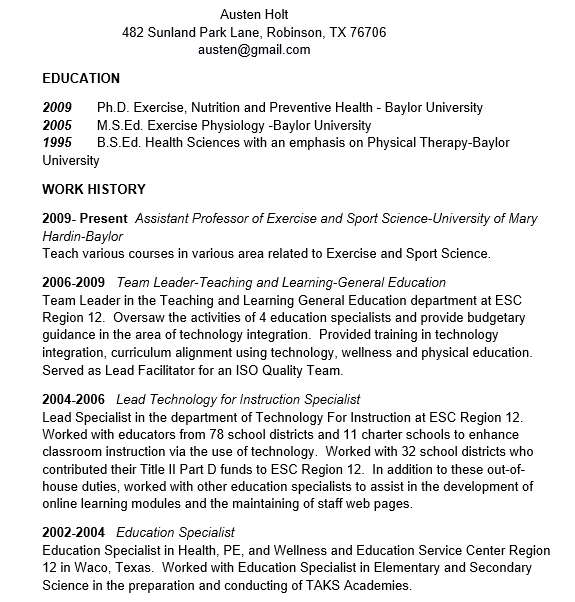 Sample Of Coach Resume Template
Erika Dayana
Personal Info
Phone: (786)676-543-241
Email: erika.dayana@gmail.com
Summary
Effective elementary badminton coach with 7 years experience, strong communication skills, and goal-oriented. In search of a new position to raise standings by 30%. Succeeded raising the winning percentage by 25% through the drill, listening, practice, and one-to-one practice plans. Successfully increased the individual goal rates by 85% for athletics purposes.
Work Experience
Badminton Coach
Palm Club of Caterina Elementary School, New York, NY
January 2014-December 2020
Raised the winning percentage by using various methods and plans such as drilling, one-to-one practice, zone plays, and other strategies.
Took the team to national championships 3 times.
Actively listening to the players and assistants to know the obstacles they face on the playground and their personal goals. Because of this, players successfully reached their personal goals by 80%.
Cooperated directly with teachers, parents, and players to set a reasonable target without neglecting the school compulsories.
Organized 20 games and 15 home games.
Assistant of Badminton Coach
Louisiana State University
January 2010-December 2012
Guarded players during practice and competition
Mentored 3 junior new players and help them understand the basic strategies in playing badminton
Recorded players' development from practice until competition.
Education
2006-2009 Lousiana State University
Physical Education Major
GPA: 3.6
Relevant Coursework: Meditation, Management, Coaching Strategy and Kids Psychology
Membership: Lousiana Badminton Club
Key Skills
Zone defense
Offense
Knowledge of badminton
Safety
CPR
Giving feedback
Badminton technical skills
Management
Friendly
Teaching
Problem-solving
Awards
Favorite Badminton Coach in National Badminton Competition, 2020
Favorite Male Badminton Player, 2009
Language
English
Spanish
Japanese
Mandarin
What To Write In The Coaching Resume?
Writing a resume for a coach is similar to others. You just need to fill out the standard format on a resume template. If you want to make it from the scratch, you can follow the structure below:
Personal info – You don't have to write the full address because this is dangerous and can lead to a criminal case. Just write your name, contact person and if you like, you can write your address with only mentioning the town and district.
Resume Summary – In writing the resume summary. Don't write too long sentences. You only need around 3 sentences to summarize your profile. Mention your education, experience, achievements, and skills there.
Education – Remember to only mention your related education. It is also wise to mention the certification.
Experience – The same as education, mention your related experience that can contribute to the current job. It is also great to write your playing experience.
Additional information – This can be your awards, language mastery, etc that can help you win this job.
What Are Skills To Include In The Coaching Resume?
As a coach, you have specific skills to show such as communication, leadership, organizational, time management, problem-solving, analytical, and collaboration skills.
Kinds Of Coaching Resume Templates
There are countless coaching resume templates and samples you can see. However, it is not easy to find a good resume template. Due to this reason, we provide you good templates and samples so you don't have to spend a lot of time searching for them.
Simple College Badminton Coach Resume
Nothing can beat this simple resume template design. With its excellent structure, this simple design looks so luxurious without making your document look messy. This is a good start to try if you want to write a resume as a badminton coach.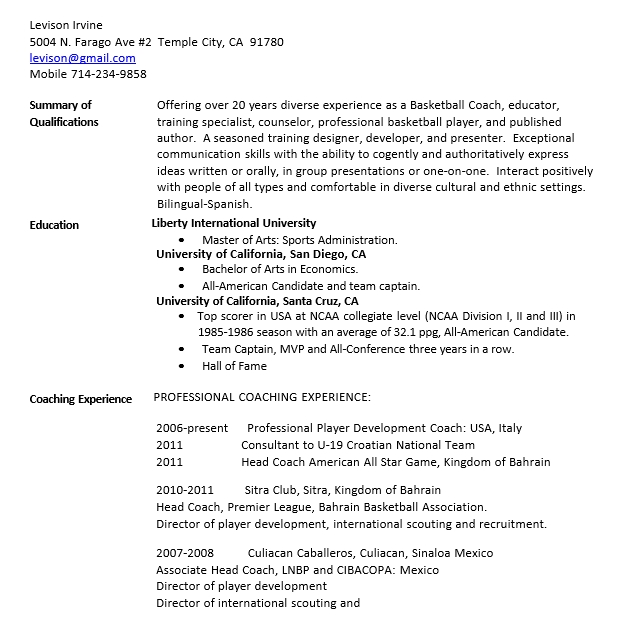 Simple Basketball Coach Resume
For basketball coaches, you probably will love this template. It is an excellent choice that helps you maximize your potential and show the skills in front of the hiring manager.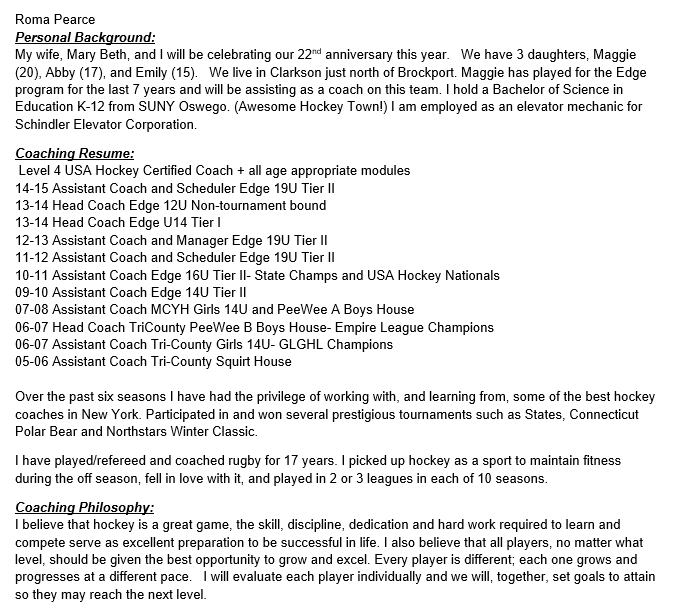 Assistant Baseball Coach
If you are new to the coaching industry, you probably want to start as an assistant. Especially if your passion is in baseball. Applying as an assistant can help you leverage your career and skills. You can learn from the senior.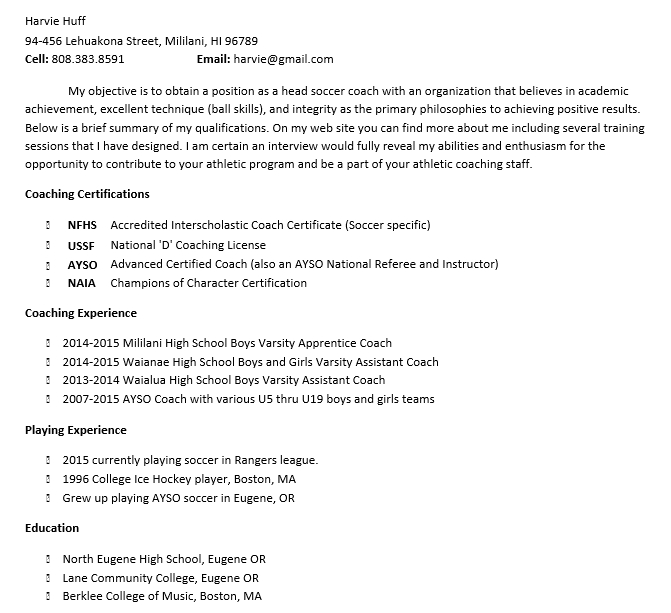 Basketball Coach Resume Template
Basketball is the most popular sport and it is no wonder if the competition is very high. Therefore, don't let the other win this position because you don't write the resume seriously. Use this template to help you tailor your profile.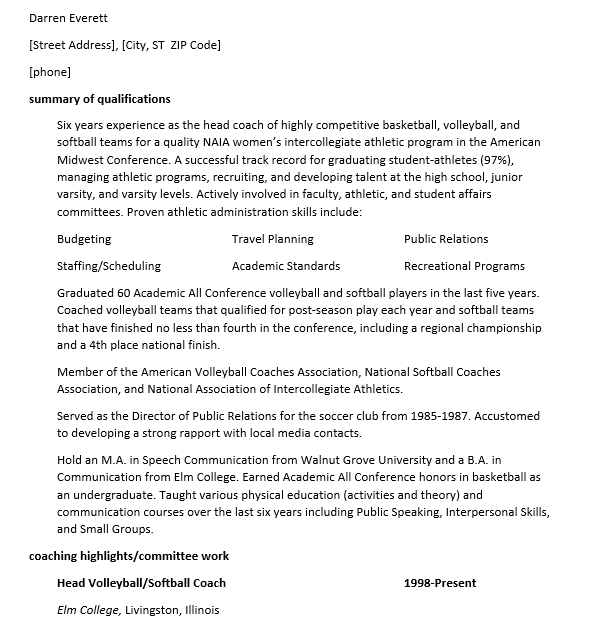 Soccer Coach Resume Sample
If you can offer an impressive strategy to win a soccer match, why don't write a resume and prove your skill there? This is an impressive resume template that has a very simple design with excellent section arrangements. This makes the resume look chronologically well-structured without trying.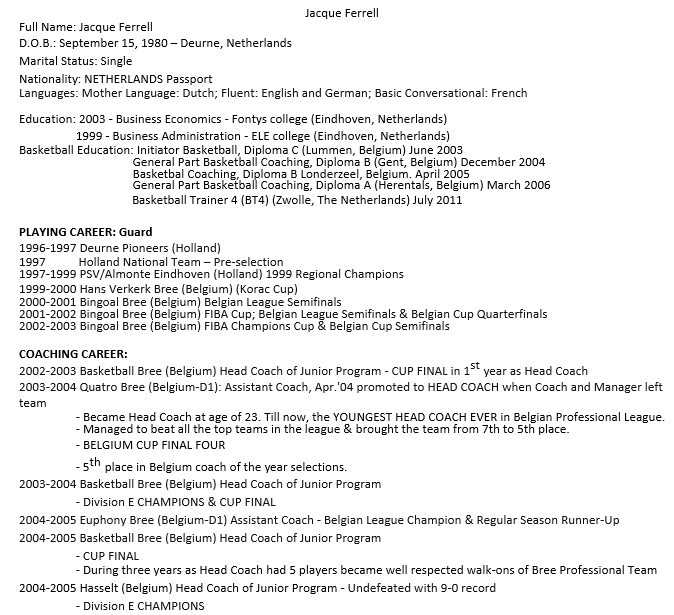 Football Coach Resume Sample
You can learn to make a football resume by just reading this sample. It is an editable sample that you can reuse for job application purposes. Even, this template is quite versatile that you can apply for a job in a different field.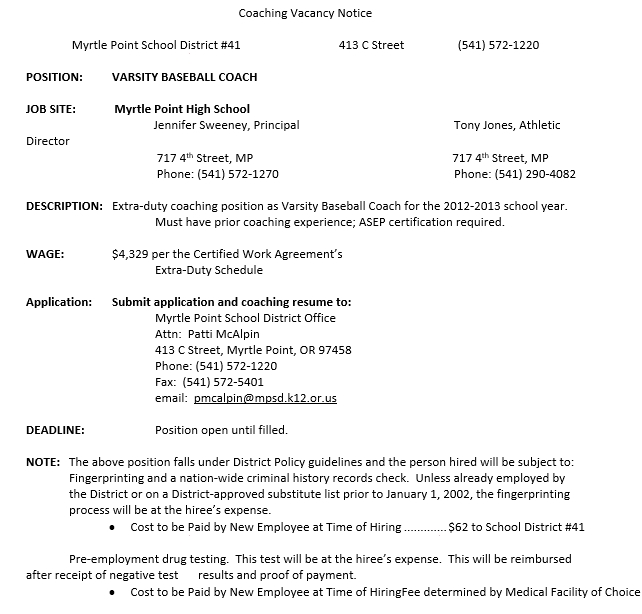 Baseball Coach Resume Sample
For everyone who has a strong interest in baseball, probably being a coach can give them a sense of satisfaction. You can prove your strategies by becoming a coach and help the students win the trophy.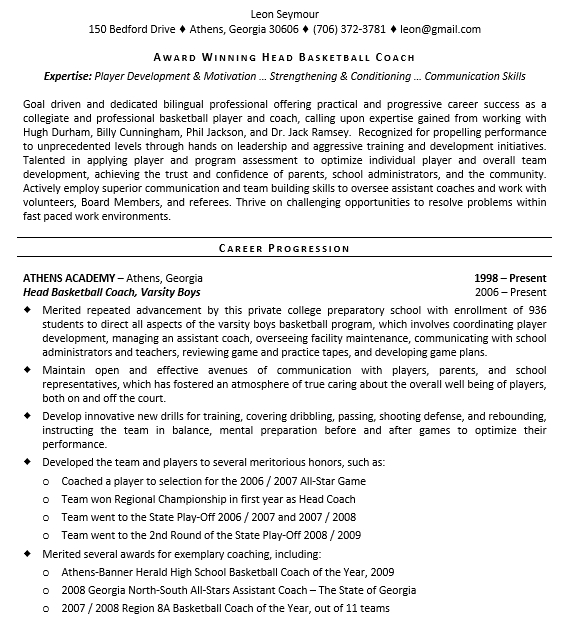 Cricket Coach Resume
Just like another sport, cricket also requires a good coach to take the team to win the competition. This is a template that can be used to write an excellent resume. This template helps you professionally show your potential.
Boxing Coach Resume Template
Another template to try is this boxing coach resume template. This template gives you a good example as well as letting you edit it directly and turn it into your version. You can use various software such as MS. Word or Google Docs. It is very easy!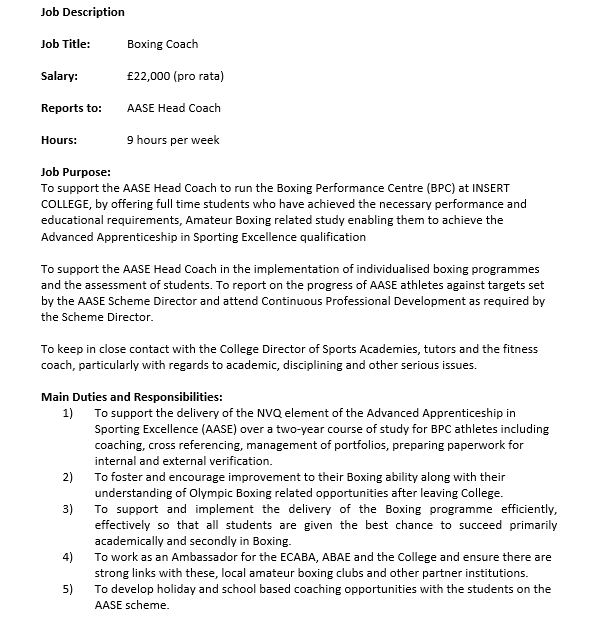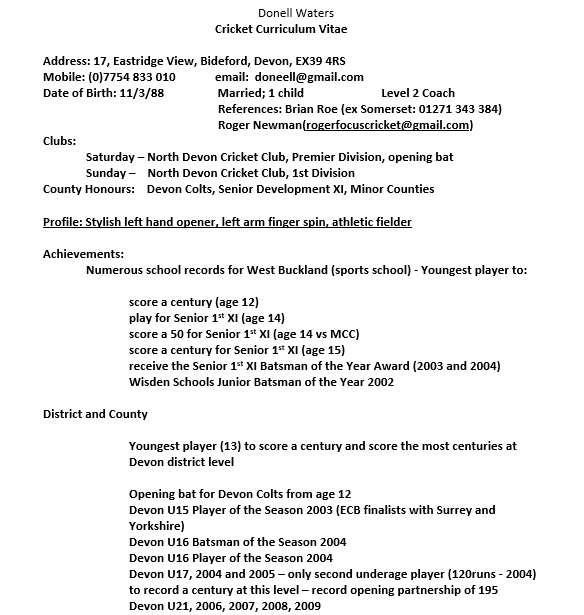 Similar Posts: