Warehouse Worker Resumes
With the advancement of online shopping nowadays, the career of a warehouse worker can be promising. They prepare the product orders from the warehouse to get picked up based on the schedule to be sent, next, to the customers. The job is physically demanding and they can work up to long hours but the salary they get can be satisfying.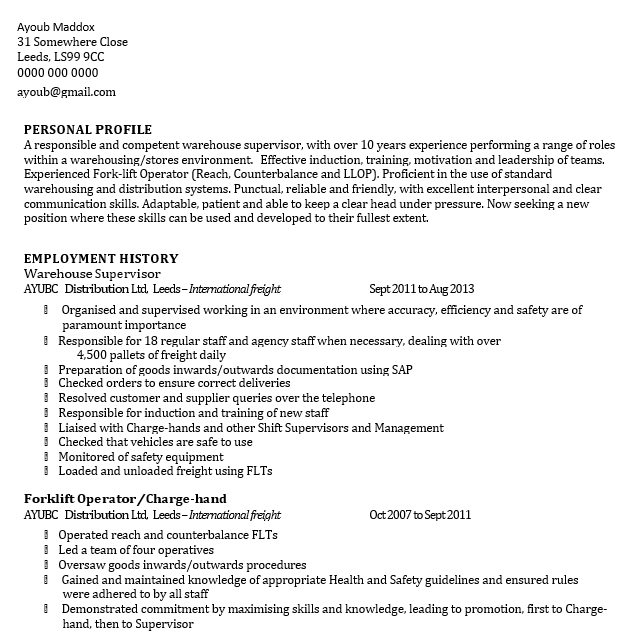 If you are considering making a warehouse worker your next career path, you need an impactful warehouse worker resumes to win the competitive industry. Several resumes below will lead you to how to write a good resume for a warehouse worker or to simply choose the best template for you.
Sample of Warehouse Worker Resume
Gilbert White
Personal Info
Phone: (555) 321-123-231
Email: gilbertwhite@email.com
Summary
An experienced warehouse worker for two years who handle preparation and shipping orders. Excellent in administrative work and being physically strong create an effective work experience. Able to conduct good communication within the team to finish the work in a timely manner.
Experience
Internship
ABC Warehouse Associate
2017
Welcoming the truck delivery
Receiving the products and matching them with the data
Packing the product by following the standard
Processing the product to be shipped
Warehouse Assistant
ABC Warehouse Associate
2018 – 2020
Labeling the product package based on the category
Conducting final checking before shipping the product
Scanning the product quality and the wrapping process
Accommodating the fragile product based on the standard
Updating the information in the inventory data
Education 
ABC State College
2014 – 2017
XYZ Vocational High School
2011 – 2014
GPA: 3.5
Relevant Coursework: Administrative Course, Communications, IT-related course
Graduation: 2017
Membership: –
Key Skills
Good communication
Punctuality
Excellent physical stamina
Good teamwork
Good administrative skill
Accuracy
Speed
Awards
Language
English
Mandarin (passive)
Spanish (passive)
How to Write Good Warehouse Worker Resumes
For those who are interested in being a good warehouse worker, some things need to consider when writing resumes.
Start with a professional summary
Continue with experience you have, whether it is work experience or being an internship
Mention your key skills that will assist your job
Add education information
Complete with your contact information
Do You Need to Write a Resume for Warehouse Workers?
It is always a misconception that only professionals need a resume, while in fact, everyone needs a resume, a good one, in landing a new job. Be it lecturers, doctors, teachers, CEO, warehouse workers, or sales, they all need a resume to showcase who they are and what they are capable of. By sending a resume, it is a way to promote the applicants and let the employer decides whether they deserve the position or not.
Vital Skills to be Put to Warehouse Associate Resume Sample
Several skills are needed to be warehouse workers, be it for an entry-level position or the more experienced one. Writing down skills in the resume is a great way to highlight someone's ability. The skills below are the samples that might get you promoted in front of the employer.
Accuracy
Speed
Coordination
Teamwork
Administrative inventory skill
Quality control
Time management
You can also include skills other than the listed ones above as your positive traits in your warehouse worker resumes.
Is Being a Warehouse Worker Hard?
In most cases, warehouse workers offer entry-level with minimum requirements but it can be physically demanding. Someone can work long hours and have a flexible work schedule, from the weekdays or weekends. It can be different for each person, if one can work under pressure, they will have no problem with most of the work.
Kinds of Warehouse Worker Resumes
Using a resume template can be a good choice as it saves your time. Several warehouse worker resumes are available below and you can choose which one is the right one for you.
Temporary Warehouse Worker Resume
This template is designed for applicants who plan to work temporarily as warehouse workers. It promotes personal skills and applicants' qualifications.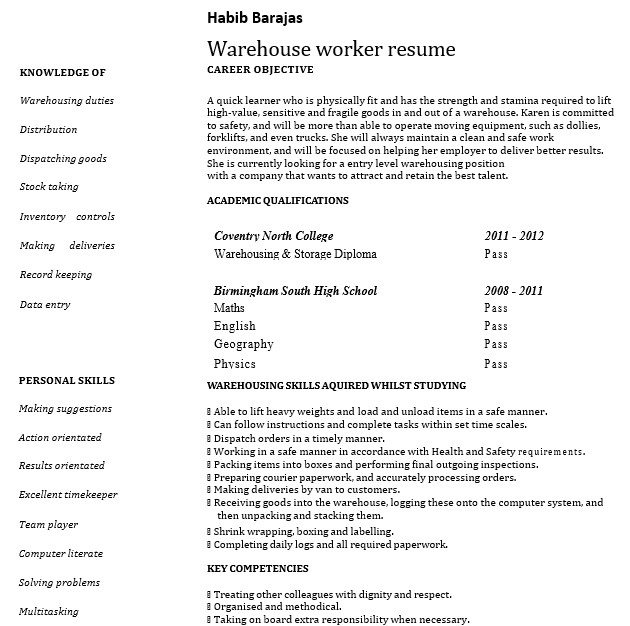 Factory Warehouse Worker Resume
Warehouse workers commonly work in a factory and this template can be a good choice for you. Designed specifically for the factory worker, you can tweak it a bit to fit your situation and it's ready to be used.
Student Warehouse Worker Resume
If you are a student who wants to apply as a warehouse worker, you can download this file and edit it to suit your situation. Focusing on skills and key competencies, this will be an excellent resume to highlight your ability to land a new job.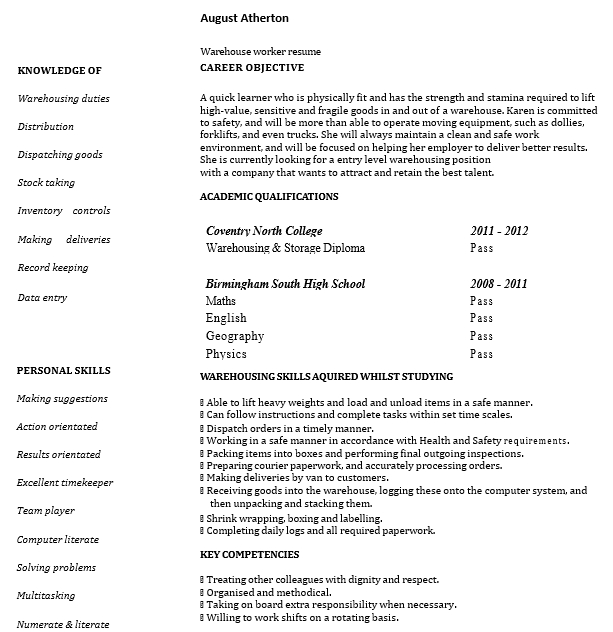 General Warehouse Worker Resume
This template works out for most warehouse worker resumes. It gives a basic formatting style that makes it the employers easy to read the information.
Entry Level Warehouse Worker Resume Sample
This template is for the entry-level position of warehouse workers. In other words, it applies to the most situation that applicants can use. By employing a proper Ms. Word formatting style, this template gives you a clean look that creates a professional finishing resume.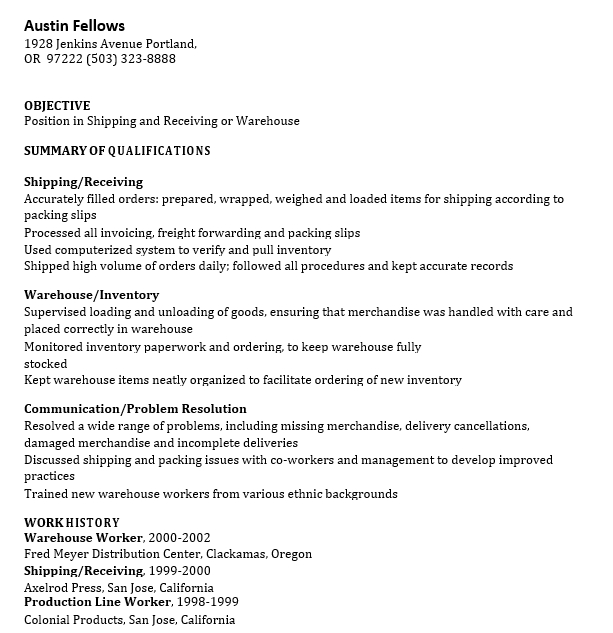 Warehouse Worker Resume No Experience
If you happen to have no experience, you can use this template resume. Formatted in PDF, you can easily edit it with your information and skills, as well as the experiences.
Warehouse Worker Order Picker Resume
This resume template is designed for warehouse worker that picks up the order. With a simple formatting style, this resume gives you the chance to highlight your experience at work.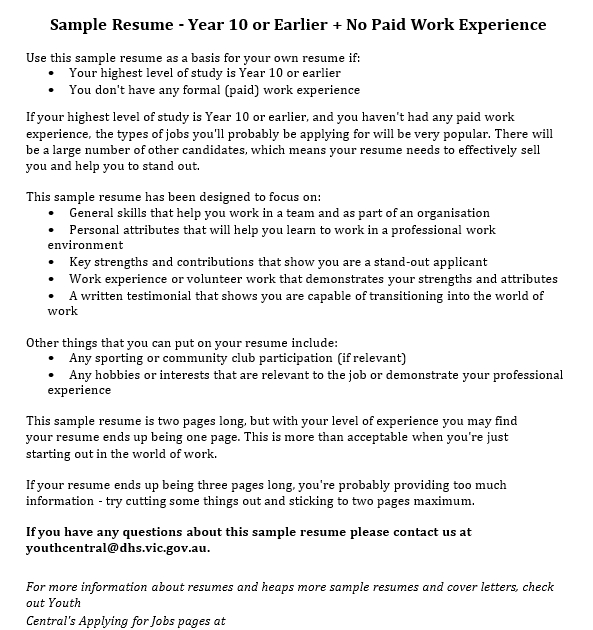 Forklift Driver Warehouse Worker Resume
This template resume is designed for warehouse workers specifically as a forklift driver. Use this template to save your time and just edit here and there to make an impactful resume to be considered by the employer.
Warehouse Supervisor Resume
If you are experienced, you might want to apply for a warehouse supervisor position. Then, this template can be a good option to use. Written in a formal tone and simple setting, this template gives professional look to show your integrity.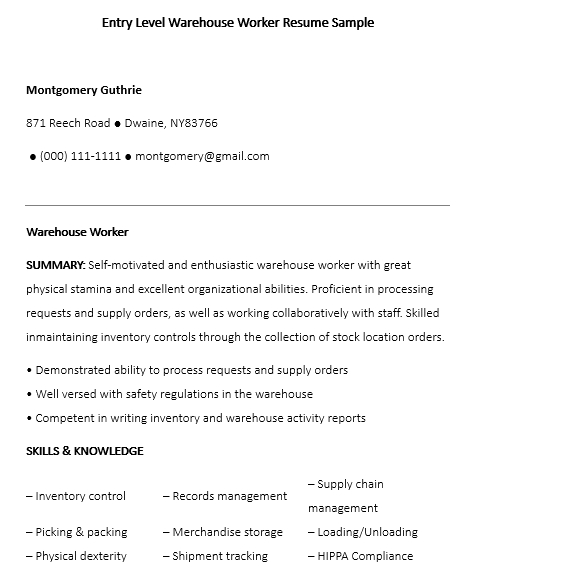 Warehouse Manager Resume
This template is designed for the warehouse manager position. It provides excellent information on the experience and skills that you can change to match yours. Use this template and it will be ready in just a few minutes.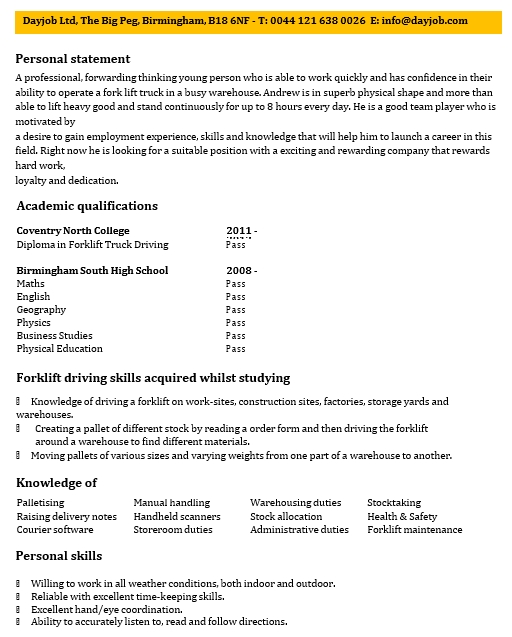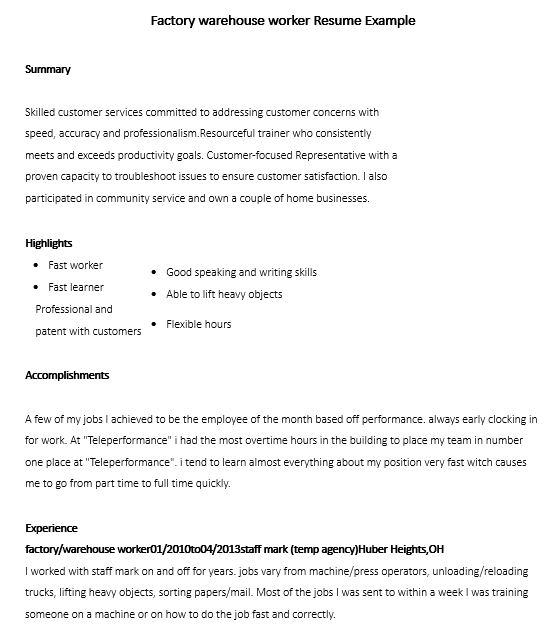 Similar Posts: