Sample Retail Resumes
The retail business has expanded gradually in line with the advancement of online shopping. It has been around customers even before the emergence of the online shopping system but it becomes more popular these days. Retail business is the process of selling and buying products in small quantity and it is done directly from the sellers to customers.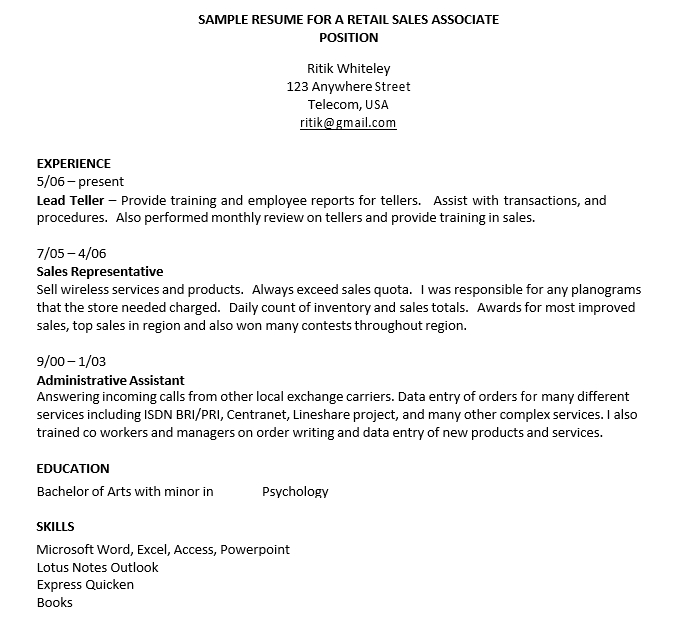 Anyone can try to be a retailer but those who are planning to pursue the career professionally need to join a retail company and start writing sample retail resumes to land the job. Here, you will be given information on how to create a good resume for a retailer or to choose the best resume template.
Retail Sales Associate Resume Sample
To start, we provide you a sample resume for a retail sales associate. This is one crucial position for a retail company. Read and take some notes of what you can find from the sample below.
Scarlett Peterson
Personal Info
Phone: (555) 123-123-123
Email: scarlett_peterson@email.com
Summary
An experienced retail sales associate with 3 years of experience in providing the best customer service in retail environments is looking for a career opportunity as a retail sales associate at Johansson Retail Company. Offering assistance and answering inquiries from customers with a positive attitude. Successfully improved sales by 35% by the use of an online shopping system.
Experience
Retail Sales Associate at XYZ Clothing Retail
2018 – 2020
Greeting the customers
Providing information regarding the products and answering inquiries of the product
Assisting around 50 customers a day in locating the products and giving recommendations
Conducting regular quality check to the product stock
Assisting the product display on the storefront and selling floor
Keeping the sales records with accuracy on Google Spreadsheet
Processing the order payments via cash or credit cards
Introducing new shopping system by implementing an online system from the application and official website
Improving the sales by 35% after the implementation of online shopping system
Education 
Bachelor of Business Management at ABC University, 2013 – 2017
GPA: 3.82 (Top 5% of the Program)
Relevant Coursework: Certified Retail Sales Associate Online Course, Public Speaking Training for Sales, Seminar of Dealing Different Types of Customer for Retail Business
Graduation: 2017
Membership: Alumni of Business Management, Retail Sales Associate Community, Business Club
Key Skills
Excellent business knowledge
Good sales knowledge
Excellent communication language
Excellent customer service
Good organization skills
Good teamwork
Achievements and Certifications
Certified Retail Sales Associate
Certification of Public Speaking for Sales
Language
English
German
Passive of French
How to Write a Retail Resume
After reading the sample, now we give you a list of tips to remember in writing a good retail resume, both for those who want to start a career or to expand the career.
Relevant Skills for Retail Resumes in Any Positions
To make your resume personalized to the job, you need to avoid writing all skills and focus on the skills that are related to retail work instead, like what we list below.
Excellent understanding of business
Excellent communication skills
Excellent customer service
Sales knowledge
Organization and management skills
Multi-tasking
Good at numbers
Teamwork
Writing a Retail Resume with No Work Experience
Having no work experience can be scary when you write a resume, but there's a way out to make it work. The point is don't write too long and focus on the skills that you have such as excellent customer service. Also, choose a functional resume format. Include any additional activities that are related to the job and academic background as well.
Kinds of Sample Retail Resume Templates
It takes a lot of time to write your resume sometimes, so there's a choice of using a resume template. There are a lot of options below and you can choose which one is suitable for you.
Retail Sales Associate Resume
This resume template is designed for a retail sales associate. It is written professionally with a strong career objective to persuade employers. The resume template also employs a chronological format to highlight the applicant's experience.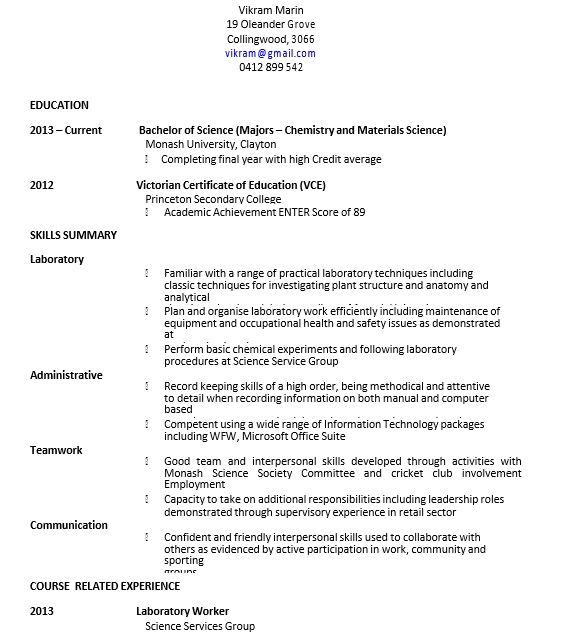 Retail Pharmacist Resume
If you want to work as a retail pharmacist, this resume template facilitates you in having a professional resume with a neat structure of information sections. It has a Ms. Word file format so you can edit it easily.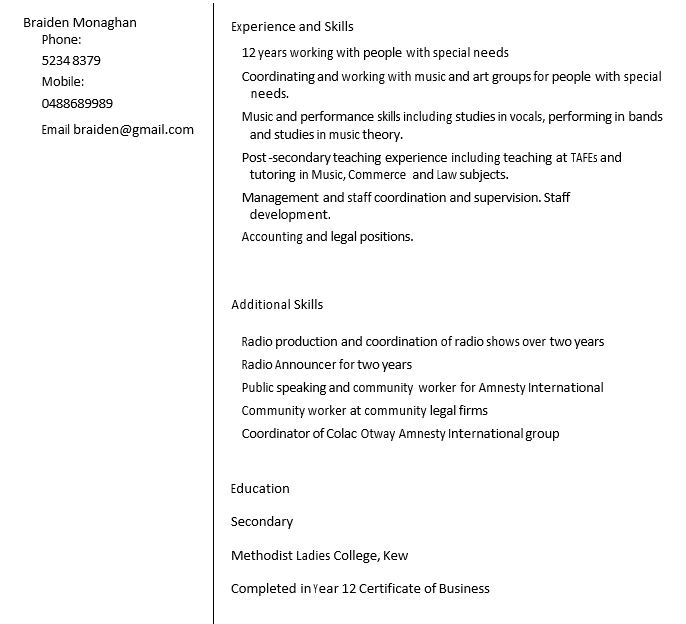 Retail Merchandiser Resume Template
When you're interested to be a retail merchandiser, this resume template can lead to you the job. A powerful opening in the career summary with a comprehensive list of professional experience will take the employer's attention to consider your application.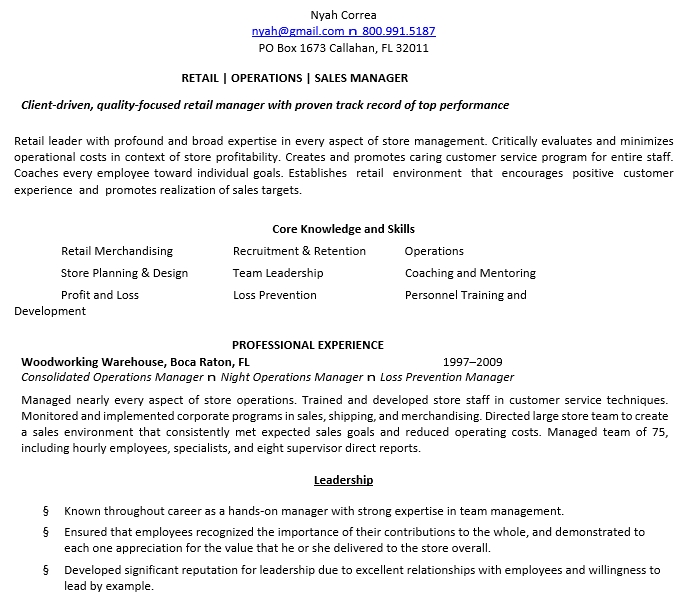 Retail Cashier Resume
To be a retail cashier, you need a good resume that will land you the job and this one can be the answer. It is created in a simple yet format design with a less colorful page that makes it reader-friendly.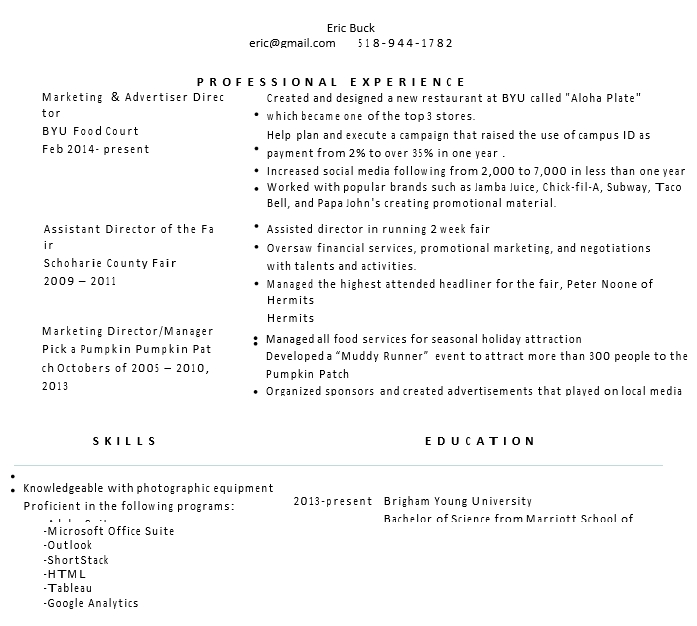 Retail Operation Manager Resume
When you expand your career to the operation manager position, you need a well-structured resume with comprehensive information of professional experience and achievements. This resume will give you all you need.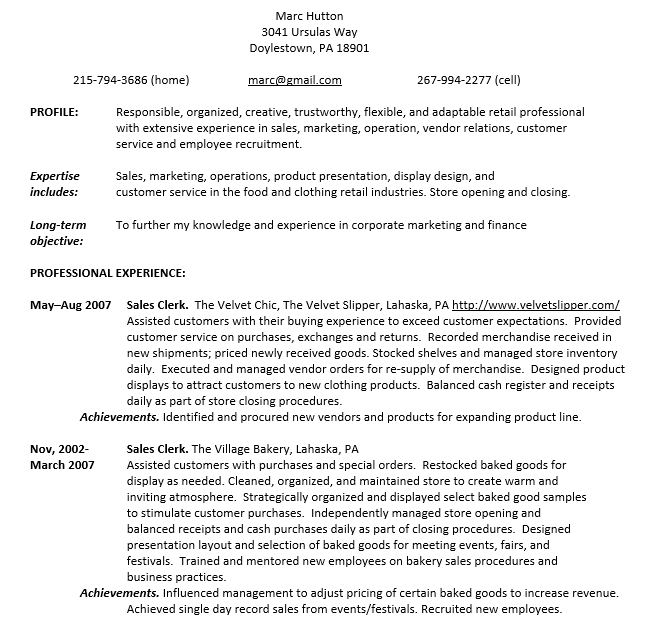 Free Download Formal Retail Marketing Resume
Calling all retail marketing applicants to use this resume template as it is free and editable based on each person's condition. With modern design, it gives a passionate vibe yet still professional enough.
Experienced Retail Staff Resume
For someone who has been around in the retail industry, a perfect resume has to be able to summarize what the person has been done and what they can contribute in the future, and this resume template will be able to do the job.
Retail Assistant Manager Resume
To be an assistant manager, this resume template provides a professional experience section that is enough for you to list yours and to add your achievement as well as relevant skills to promote yourself.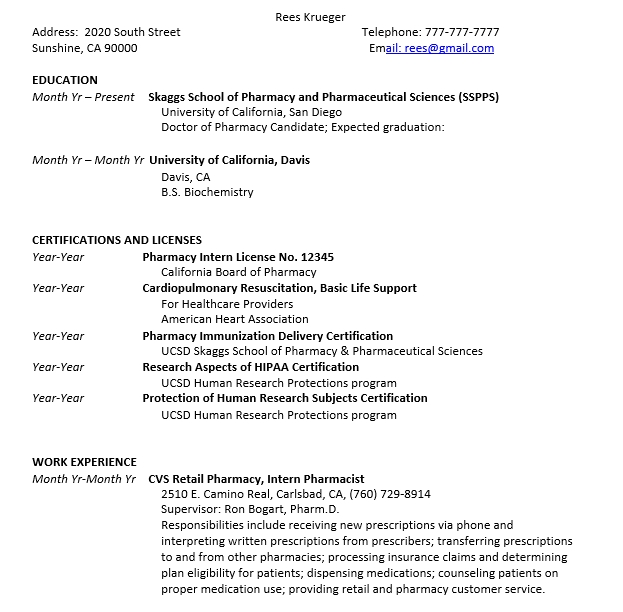 Retail Store Manager Resume
The retail store manager is an important position so someone has to send a good resume to pass the resume screening phase. It can be done by choosing this template and tweak it a little bit.
Retail Store Assistant Resume
This resume template will be good for fresher or those who want to start a career as a retail store assistant. Using a functional format highlights the relevant skills for a store assistant in retail and a perfect career objective.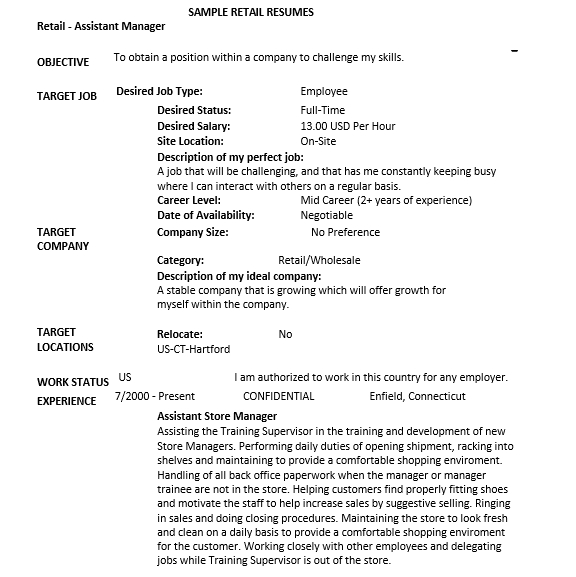 Similar Posts: