Sample Medical Assistant Resumes
When writing a resume for a medical assistant, you will probably pay attention to several details including experience and education. These aspects are important keys for a resume to look attractive and professional. But no less important point is to choose a resume template that looks good. If you are confused, we provide several sample medical assistant resumes that can be your inspiration.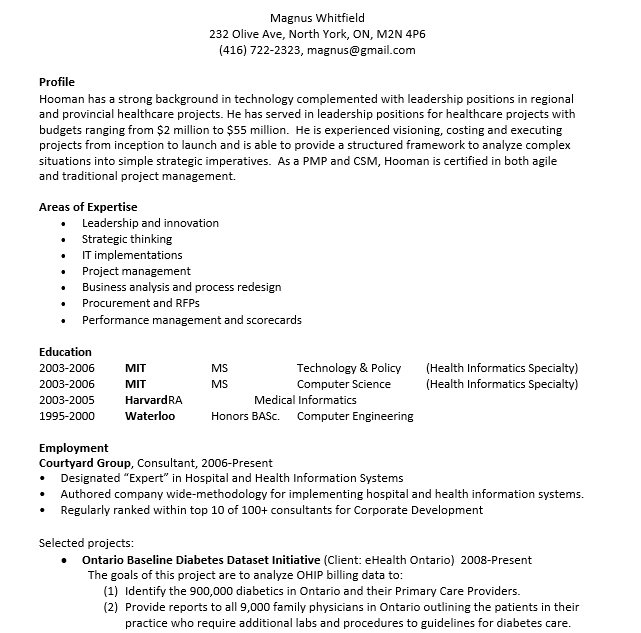 You can write a good medical assistant resume with no experience if you manage to pick out all the important aspects correctly. Remember that the recruiter will only read your resume for a few seconds. So make sure to write your best.
Medical Assistant Resume Sample
To make it easier, you can pay attention to our simple resume below:
Stephanie Baker
Personal Info
Phone: (444)-443-442-332
Email: Stephaniebaker31@gmail.com
Summary
An Associate's degree in medical assisting (3.7/4.0) who has good communication and administrative skills, is dedicated, and has relevant medical insights. I am seeking a position as a certified medical assistant at MX Health Care Organization with 5 years of experience in serving patients and providing good health services.
Experience
1) Medspin Organization
Volunteer Medical Assistant
2014-2015
Performing maintenance of medical records
Recording the patient's history and vital signs
Preparing drugs and providing services to patients
2) Middle Health Care
Certified Medical Assistant
2016-2020
Performing all related tasks at the health clinic
Examining and recording each patient's history, test results, and vital signs
Providing services in the form of attention, support, and assistance to patients
Giving medicine to the patient
Education
BA, Horizon University
Degree Associate, Medical Assistant
2011-2014
GPA: 3.7
Relevant Coursework: Anatomy, Physiology and CPR, Medical office administration, Laboratory procedures, and clinical assistant
Membership: Members of the Young Scientists Club, Members of the Japanese Language Club
Certifications
Certified Medical Assistant (CMA)
Registered Medical Assistant (RMA)
Key Skills
Detail-oriented
Problem-solving
Communication skills
Physically fit
Office skills
TB clearance test
Medical administrative skills
Medical supplies inventory
Awards
Youth care for the elderly, Generation Organization, 2018
The employee of the month in Middle Health Care, 2019
Language
How To Write A Medical Assistant Resume?
A medical assistant has several clinical tasks and plays an important role in the world of health. You can land a medical assistant role by writing the right resume. Some tips that you can apply to produce a professional resume include:
Write a good and interesting career objective
Highlight some of the certifications you have had
Write down your professional experience like a professional and experienced
Show that you have the right medical assistant skills
Write down your education and awards
What Is The Employer Looking For From A Medical Assistant?
Many people want to apply for jobs as medical assistants because the career opportunities are good and challenging. Especially now that more doctors are operating, so the need for medical assistants is also greater. You can apply for a position as a medical assistant if you have the relevant education.
Apart from having the relevant education, you also need to grab the attention of recruiters by making a great resume. You need to know that employers will consider several important aspects of a job applicant, including the following:
Applicant's education
The skills you have
Skills related to the field of medical administration
Clinical skills
Skills in service and communication with many people
Have a good and positive personality
What Are The Best Skills For A Medical Assistant?
Before talking about the sample medical assistant resumes' template, you must know some important skills that you can include on your resume. Here are the skills:
Patient assessment
Patient care
Taking vital signs
Appointment scheduling
Office skills
Customer skills
Patient preparation
Documentation
Recording patient medical history
Multitasking
Communication skills
Computer skills
What Are The Advantages Of Having A Certification For A Medical Assistant?
Some places do not require medical assistants to be certified. But if you have a certification, there are several benefits that you will get, including:
Have better job prospects
The opportunity to have a bright career
Able to help more patients
So, it is recommended that you take a recognized medical assistant certification exam first. To be eligible for this, you must pass an accredited assistant training program.
Sample Medical Assistant Resumes
Here we provide you some resumes for a medical assistant that you can use as inspiration:
Medical Office Administrative Assistant Resume
Make a great resume by paying attention to a few elements in it. After all, a great resume will get a recruiter's attention.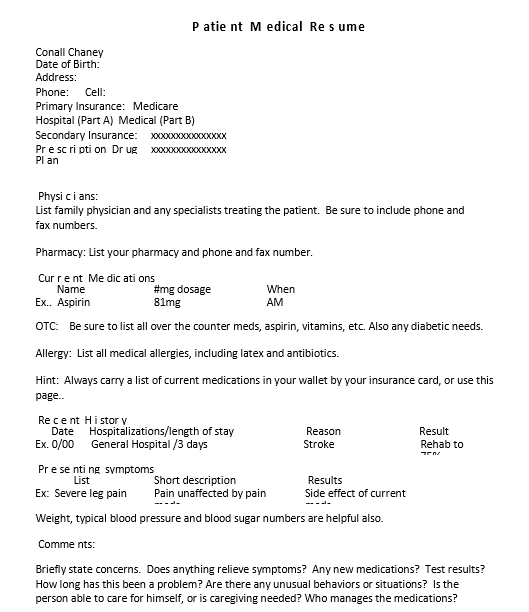 Simple Medical Assistant Resume
With a simple resume format, you will succeed in making a great job application. Some of the things you need to consider when writing a resume are relevant to work experience, education, and other things that demonstrate your abilities.
Physician Medical Assistant Resume Format
A good resume format isn't limited to what's inside, but also important aspects like template selection. You can get all the advantages of using this resume format, be sure to apply some tips for producing a professional resume.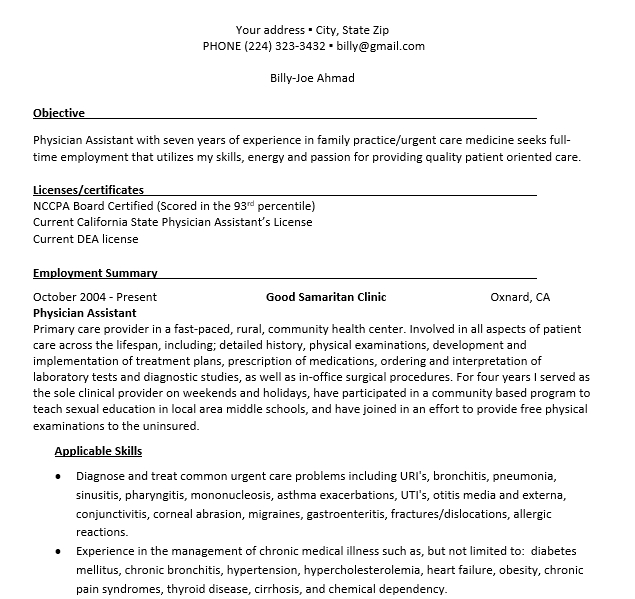 Editable Medical Assistant Resume
Among several another sample medical assistant resumes, this format is arguably the most precise and easy to edit. You can choose colors and customize them to your needs.
Dermatology Medical Assistant Resume Sample
Whatever job position you are applying for, be it beginner or professional, make sure to choose the right resume format. That way, you will be successful in attracting the attention of the recruiter.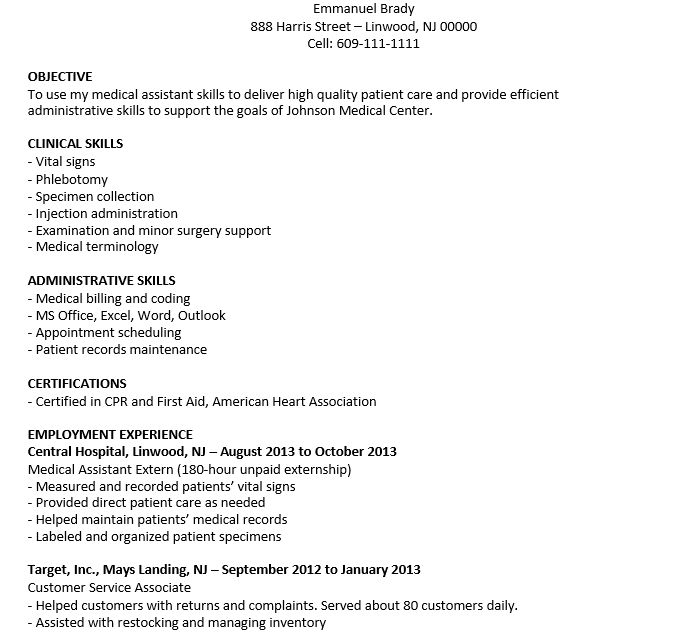 Medical Support Resume Template
Some people think that a good resume is all about content, not design. Even though this assumption is not always true. After all, you must succeed in getting the recruiter's eye to read your resume further.
Certified Medical Assistant Resume
Having a certification is one of the advantages you must have before applying as a medical assistant. You can use this format and show that you are capable of building a classy and compelling resume.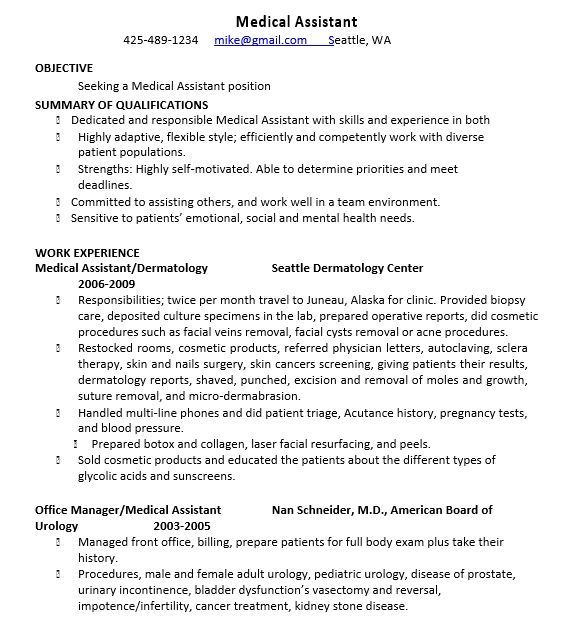 Hospital Medical Assistant Resume Template
You don't need to be confused when you want to have a great resume design. You can use this template so you don't have to design your resume.
Pediatric Medical Assistant Resume
Consider several important aspects before starting a resume. For example, by listing the experiences and skills you have. Then copy it neatly into your resume.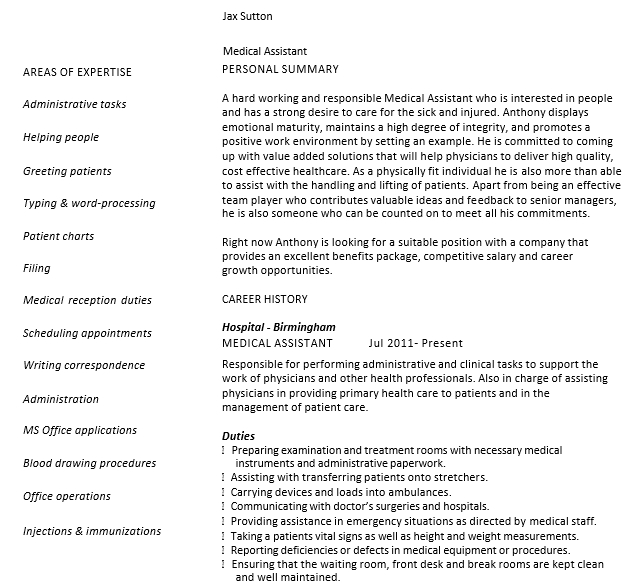 Entry-level Medical Assistant Resume
If you are applying for a position as a beginner, it is recommended that you use this template. Several sections will make it easier for you to enter your internship or volunteering experience.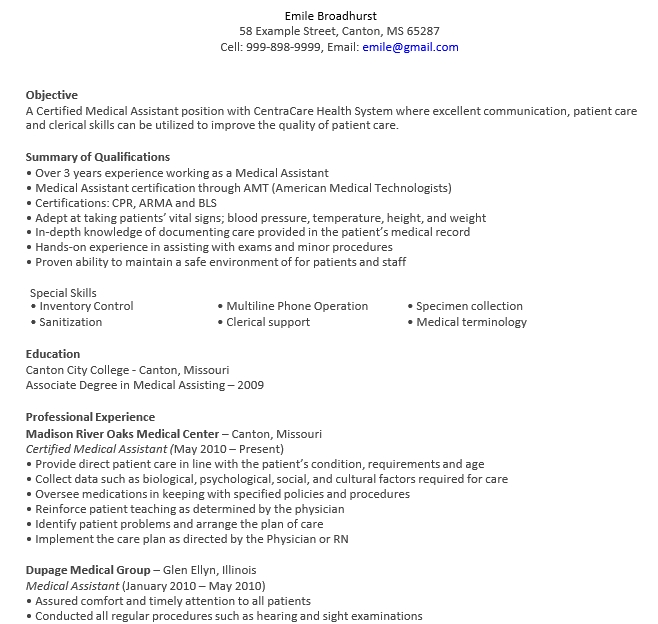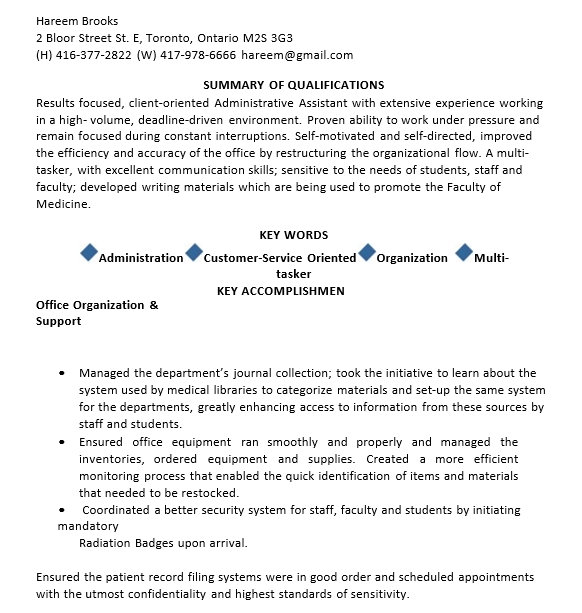 Similar Posts: