Sales Manager Resume
To be a sales manager, someone has to be aware of the job responsibilities and meet the requirements. This can be a reason why it takes some years for a sales employee to expand the career to become a manager. Aside from meeting the requirements, one has to send a perfect sales manager resume to promote themselves and their skills.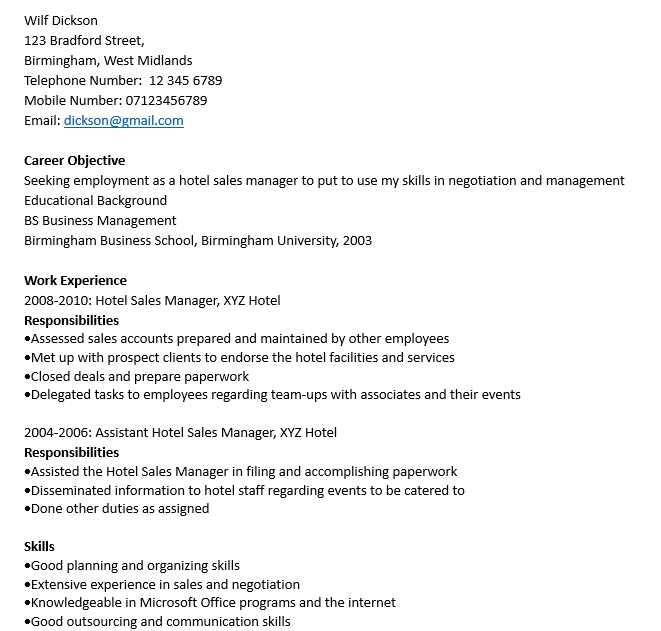 In this article, you will read the information on how to create a good resume for a sales manager position and how to choose the best resume template for the job, if you don't have much time to create yourself.
Senior Sales Manager Resume Sample
To start the article, we show you a sample of sales manager resume but it's specifically designed for a senior employee. You can take some notes to consider from the resume.
Joanna Miranda
Personal Info
Phone: (555) 123-456-789
Email: joanna_miranda@email.com
Summary
Sales Manager with 5 years of experience and a Master's Degree in Business Management that possesses excellent business marketing and high-quality customer service is seeking a career opportunity to fill in a Senior Sales Manager at XYZ Communications. Implementing different sales strategies to successfully improve the revenue up to 45% with the new online marketing system.
Experience
Senior Sales Manager at ABC Retail
2017 – 2020
Planning the sales marketing strategies to boost the product sales
Setting the sales goals with the sales department
Checking the product sales reports regularly
Managing the business budget and reduce the unnecessary expenses
Meeting with the advertising department regarding the effective product promotion
Boosting the advertisement with the use of the official website and social media
Successfully improved the sales revenue to 45% in two months
Assistant Sales Manager at Johns' Sport Company
2015 – 2017
Researching the market and trends among the customers
Creating the video advertisement to promote the products
Keeping the sales reports of the products
Coordinating with the manager regarding the sales reports and product promotion strategies
Setting the personal sales target with assistance from the manager
Supervising the meeting with clients and providing the product knowledge as necessary
Contributing to more business deals with the clients until 35%
Education 
Master of Business Management at University of Hopkins, 2013 – 2015
Bachelor of Business Management at ABC Business School, 2009 – 2013
GPA: 3.90 (Excellence Award for Student)
Relevant Coursework: Business Strategies and Law International Seminar, Managing Business for Assistant Sales Manager Online Course
Graduation: 2015
Membership: Business Management Alumni at University of Hopkins, Business Club, Sales Manager Association
Key Skills
Excellent business strategies and marketing
Exceptional business management
Exceptional communication skills
Good customer service skills
Research analytics skills
Achievements and Certifications
Sales Manager Certification
Certification of Assistant Sales Manager
Excellence Award for Student
Language
How to Write a Sales Manager Resume
To make sure that you pass the first resume screening, a perfect sales manager resume must be guaranteed. We provide you some tips on how to write a good one.
Crucial Skills to Put on Sales Manager Resume
It's hard when people include everything on the resume to boost their image. The point is one has to only include information that's relevant to the job, including the skills like what we list below.
Excellent knowledge of sales and marketing
Excellent knowledge of business management
Outstanding communication skills
Customer Service and Negotiation skills
Knowledge of the market and trends
Management and organization skills
Leadership
Kinds of Sales Manager Resume Templates
Let's face it, sometimes you don't have the time to manage all the hiring preparation especially writing the resume. That's not something you face it alone; others also experience the same thing and that's why we have a resume template for sales manager.
Catering Sales Manager Resume
For those who focus on the food and beverage business, especially catering, this resume template is the right choice to use for a sales manager position. Add your achievements and experience then you're ready to go.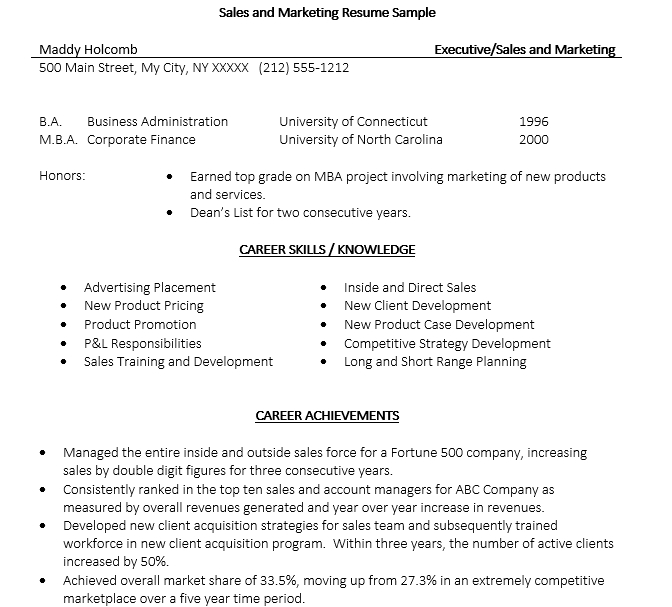 Area Sales Manager Resume
Area sales manager applicants can use this resume template to have a professional finish resume that saves their time. It has a powerful career summary that includes a set of skills and achievements as well as information on the academic background and work experience.
Regional Sales Manager Resume
This resume template is designed for a regional sales manager. Using a simple design, this resume is suitable to showcase your abilities and skills to contribute to your new job.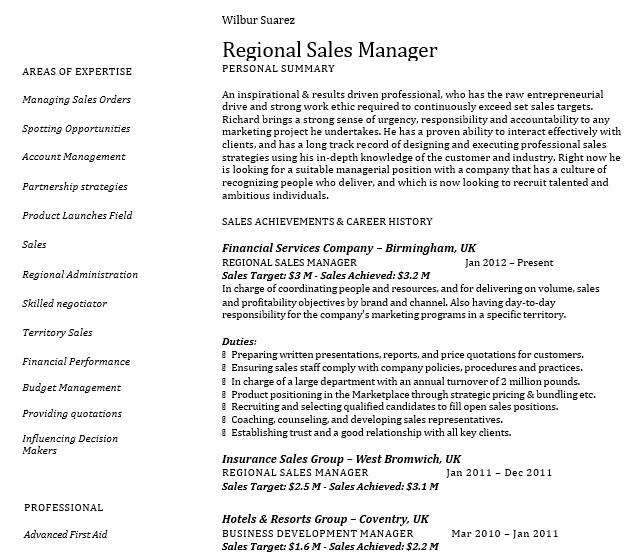 Marketing Sales Manager Resume
For a marketing sales manager, this resume can leave a powerful impression as it shows a competitive professional summary with a list of relevant skills and work experience. You don't want to miss it.
Hotel Sales Manager Resume
When you expand your career to a hotel sales manager, a comprehensive resume template is what you're looking for and this one is the best choice you can have. With a neat structure and elegant design, you need to edit it slightly to match your needs.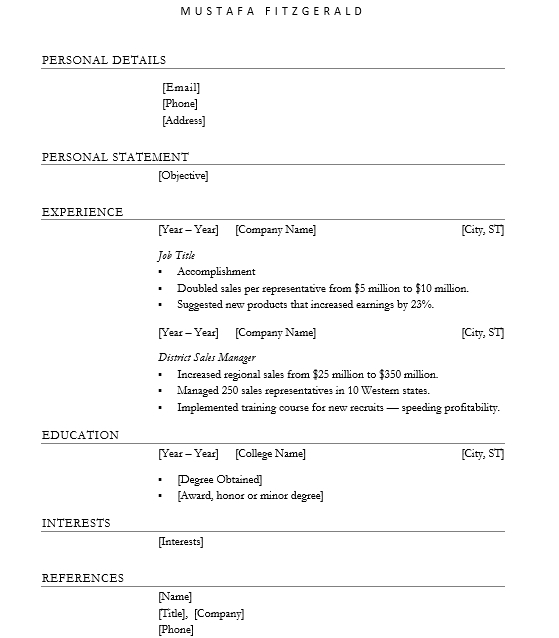 Retail Sales Manager Resume
For a retail business, it takes a lot to be a sales manager including a perfect resume. Written in Ms. Word format, this resume template gives you thorough information that will present you to the employer professionally.
Sales Operation Manager Resume
This resume template is designed specifically for a sales operation manager position. Use this template and tweak it a little bit to match your needs and have your professional resume on your hand.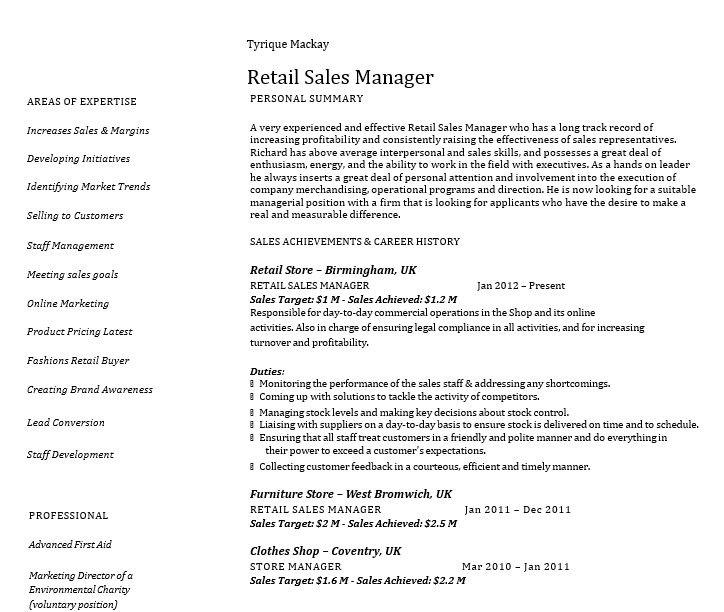 Senior Sales Manager Resume
For senior staff, this resume template facilitates you in having a comprehensive career sum-up with a list of professional experience, relevant skills, and achievements. It surely leads you to the passing of resume screening.
Assistant Sales Manager Resume
Use this resume template if you want to start as an assistant sales manager. It can be used for an entry-level position as well. Written in Ms. Word, this resume gives easy access to edit.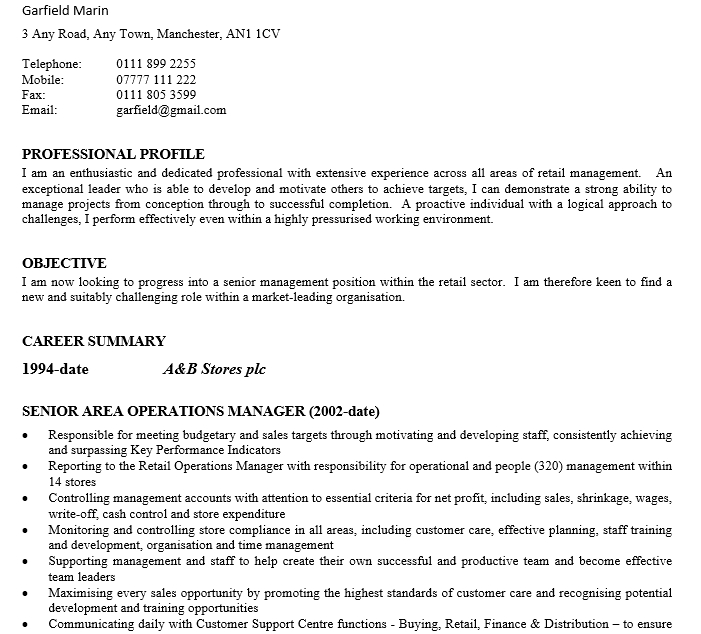 Digital Sales Manager Resume
This resume template is designed for a digital sales manager. Specifically created for the job, you will find relevant skills to the job and a work experience section that helps you in listing your professional work.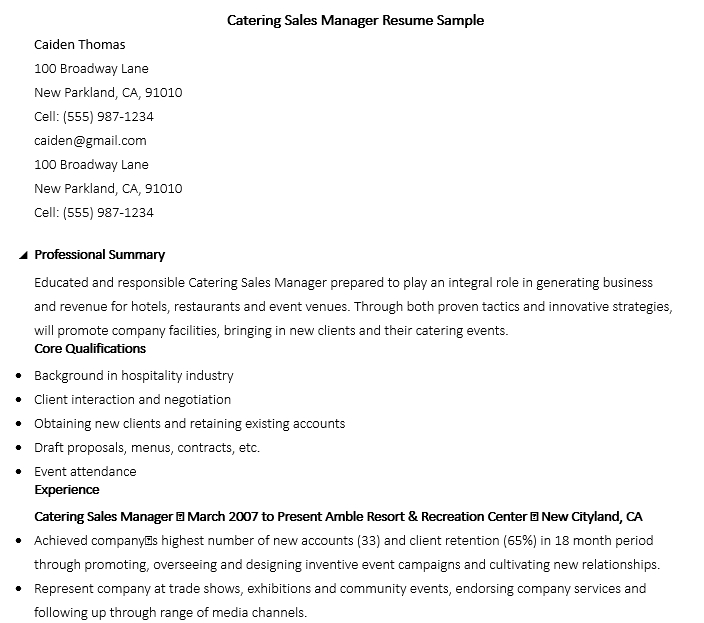 Similar Posts: