Chronological Resume Templates
When writing a resume, you must include several important elements such as employment history, education, and others. You must write all these important aspects in neat order. Whatever the type of job you are applying for, you must pay attention to the structure of the writing. We provide several chronological resume templates for your inspiration.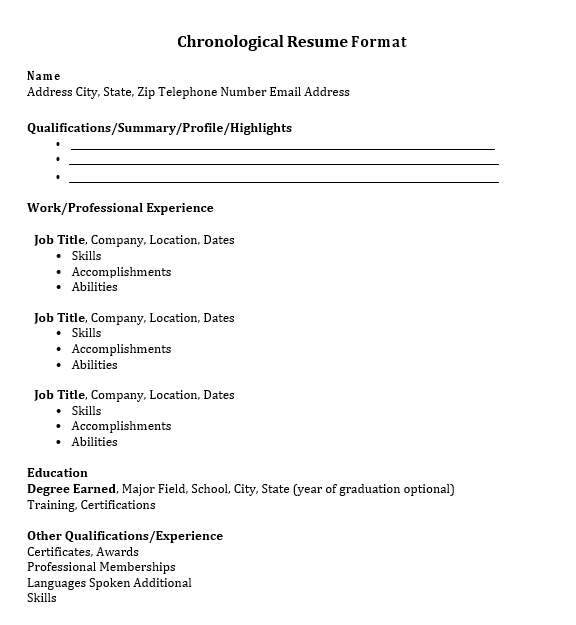 This is different from a functional resume, a chronological format can attract the attention of potential employers because of its professional composition. It doesn't matter whether you want to apply for an entry-level position or an experienced one, using a template is the easiest solution.
Chronological Resume Sample
Below is an example of a chronological resume for an assistant editor. You can pay attention to the elements:
Thomas Gutierrez
Personal Info
Phone: (444) -333-334-333
Email: Thomas_gutierrez@gmail.com
Summary
An experienced assistant editor is skilled in graphic designing and insightful with a journalist bachelor's degree (3.6/4.0). To obtain a position as an assistant editor to leverage my ability and 3+ years of experience in writing columns, articles, and checking papers accurately.
Experience
Assistant Editor
1) Starry Night Company
2016-2017
Working closely with the editor in chief to plan new articles
Implementing SEO to increase website traffic
Correcting and checking the articles that will be published
Choosing pictures, illustrations, or videos that can support the article
2) Fact And Celeb Media
2018-2020
Collaborating with the team in targeting articles for content
Keeping up with the latest developments regarding the latest news, viral news, and celeb
Using social media to attract readers' attention to read published articles
Correcting incoming articles and editing some necessary things
Education
Hellen State University
Journalism Education
2012-2016
GPA: 3.6
Relevant Coursework: Writes and edits various types of articles, especially news stories. Understand media concepts, laws, and ethics.
Membership: Chairman of the Young Writer Organization "Arendt Club"
Key Skills
Communication skills
Experience with SEO
Experience with social media platforms
Proficiency in English
Strong writing skills
Great proofreading skills
Award
The best young article writer in a national event entitled "Care for Schizophrenia", 2020
2nd winner of Opinion Writing Competition on Feminism and Gender, 2020
Language
English
Spanish
Mandarin
France
How To Write A Chronological Resume?
A chronological resume is a resume format that can grab the attention of potential employers. To make a resume of this type, there are a few things you can pay attention to. Like the following aspects:
Your resume should include personal information including your phone number, name, and email.
Enter a summary of up to two sentences containing a summary of your qualifications and experience.
Write down your experiences and education.
Summarize the skills you have.
Also include some important things such as awards or organizational experiences that you have done.
Why Do I Have To Write A Chronological Resume?
If you ask whether a resume should be written chronologically, then the answer is yes. The reason is simple, it has to do with the recruiter not having enough time to review a large pile of resumes.
Your resume will also be seen at a glance, so create the ideal resume with relevant skills and proficiency. Don't forget to write down your experience in a concise, clear, and weighty way.
When Should I Use A Chronological Resume?
Several things can be your background in using a chronological resume. So, you can use chronological resume templates when:
You are experienced workers with the job you are applying for.
You enjoy working in the same field and have always been the same
You have followed an appropriate gradual career path
What Is the Composition of A Chronological Resume?
Your name and personal information
Short career objectives
Work experience accompanied by years of work
Education
Organizational experience
The skills you have
Language skill
Kinds of Chronological Resume Templates
If you have trouble making your resume template manually, you can use the following templates:
Professional Chronological Resume
To make a resume that looks professional, you have to include several important aspects in it. This format can give your resume a more classy, professional, and memorable impression.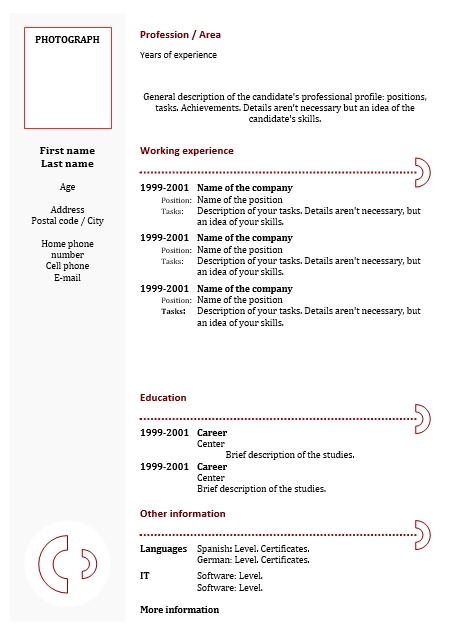 Worksheet Chronological Resume
Want to use an easy-to-edit resume in worksheet format? Then you can use this format. Customize some of the elements in it yourself to produce a resume that fits.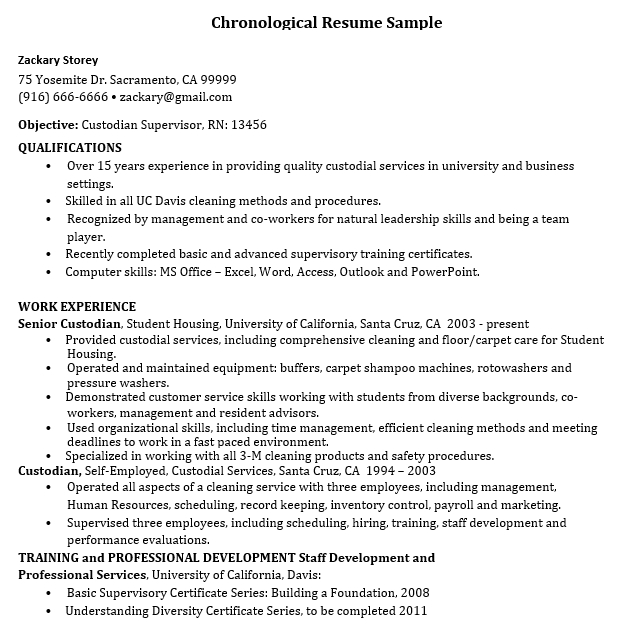 Engineering Chronological Resume
Making a resume is a little difficult for some people. The biggest difficulty in compiling a resume lies in the format or template. So you can use an existing template for a way out.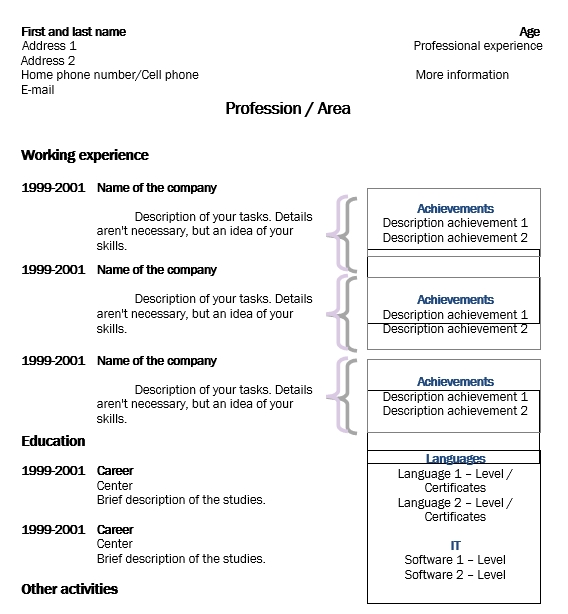 Chronological Resume For Teacher
If you are an experienced teacher, you can also use this format as a solution. Make a classy resume impression for potential employers to hire immediately.
Pharmacy Chronological Resume
Working as a pharmacy will provide its own experience in your life. You can also contribute to the benefit of others. Get to your target job with a great resume.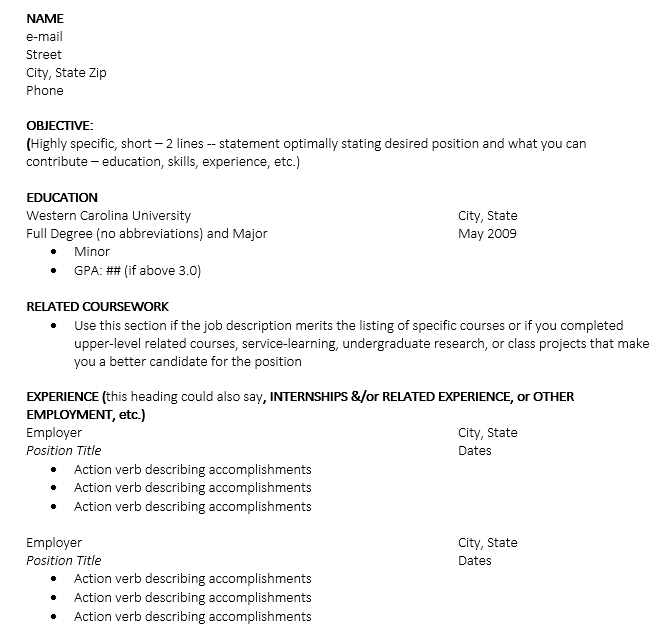 Chronological Simple Resume Design
The simple resume format also has a writing style with an attractive arrangement. Recruiters are sure to be impressed by the resume you write.
Chronological Resume For Administrative
If you need a template that is easy and has an attractive appearance, this resume format is a must-consider. You will love some of the aspects of it.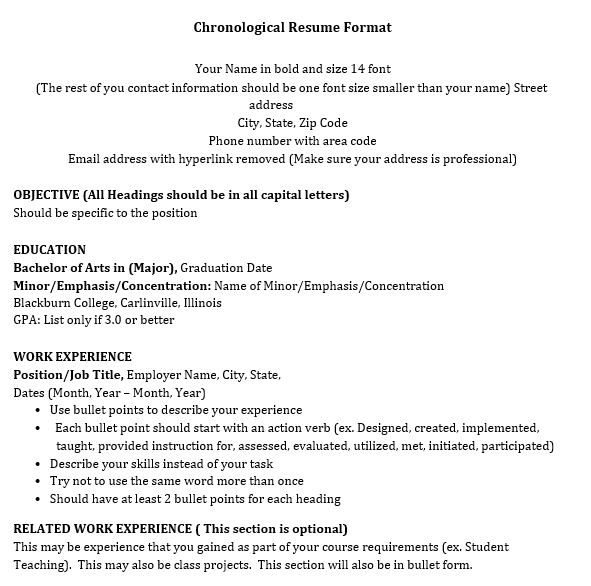 Basic Chronological Resume
Among the several chronological resume templates available, the Basic template is perfect for those of you who don't want to be too complicated in editing. You can write down your experiences in an existing column.
General Design Chronological Resume
If you like resume essays that are common and used by many people, the general design is the most appropriate solution. Determine your style in writing a resume using the available format. Try this resume and see for yourself that you can make a classy resume.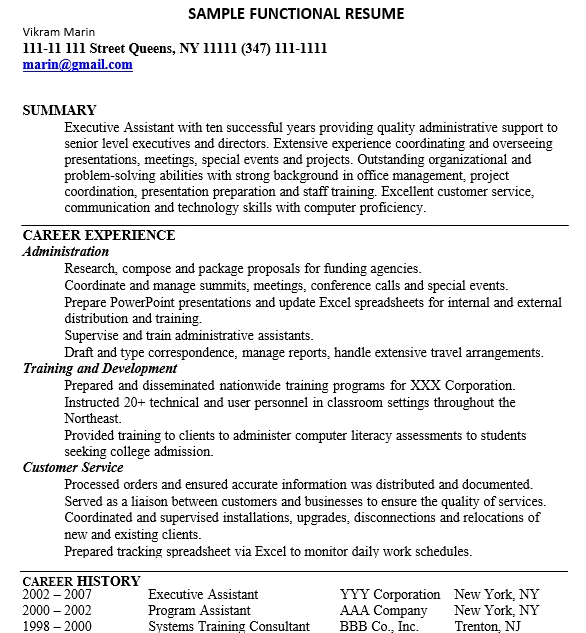 Management Chronological Resume
This resume is suitable for those of you who already have a lot of work experience. Note that you should not miss any of the experiences you will ever have. Try this design to grab the attention of the recruiter.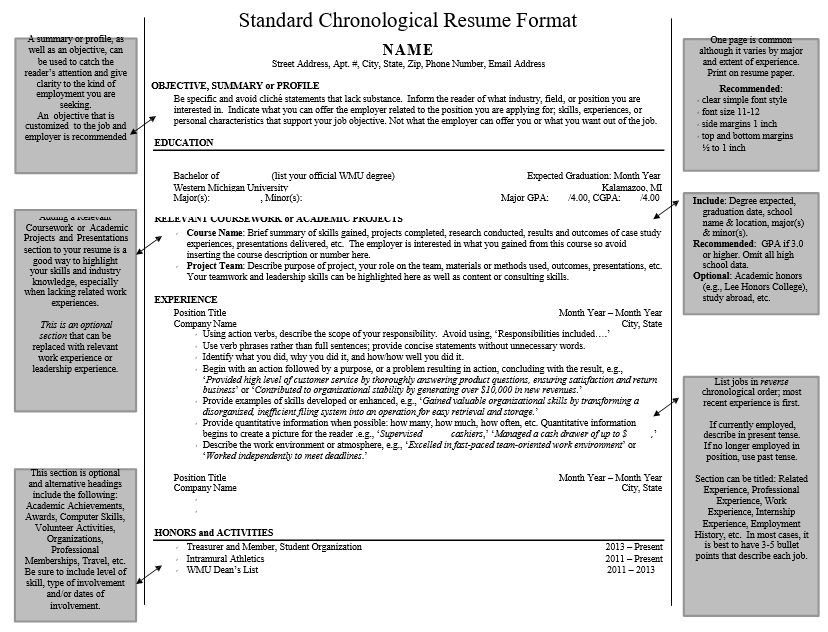 Chronological Resume Templates Sample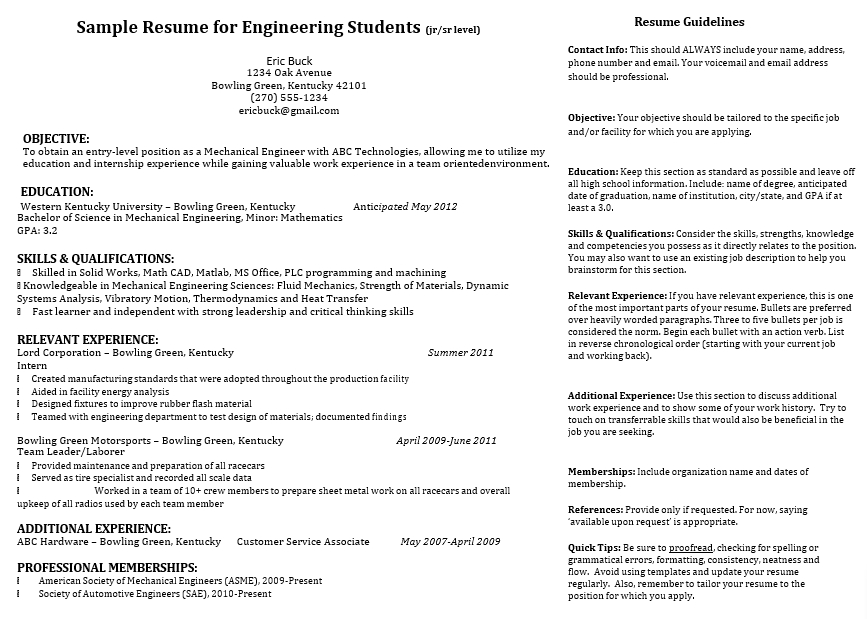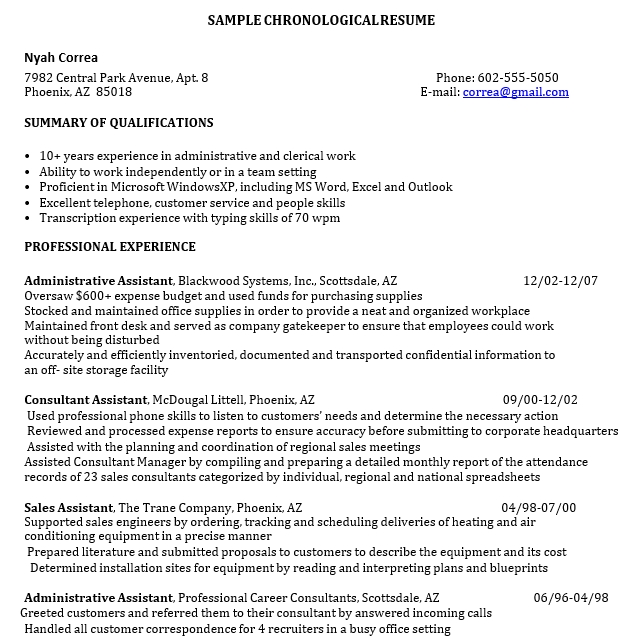 Similar Posts: