Marketing Resume Example
A resume is the most important information that determines your future, especially in the marketing field. This will be the first screening stage that the hiring manager will look at your qualification based on the job listing. This is the reason why you need to make a good resume to open the chance of getting accepted. If you have no idea about what to write, you can use this marketing resume example.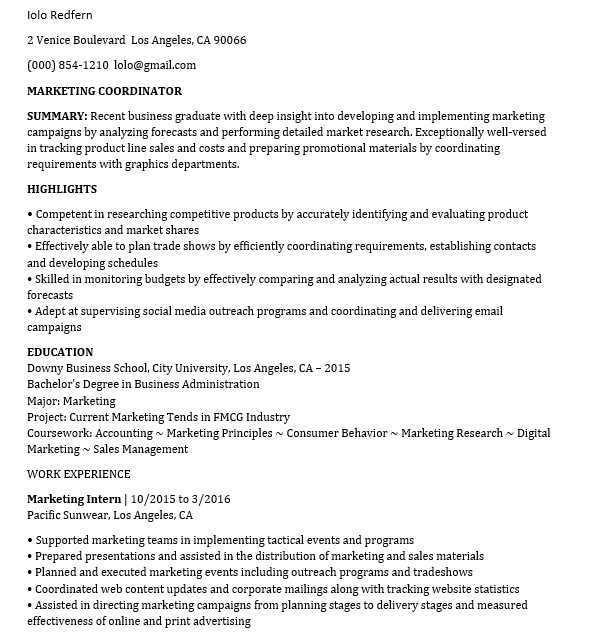 Sample of Marketing Resume
To inspire you, we provide a sample of a simple marketing resume that you can copy its format and edit with your style.
Rosanne Liam
Personal Info
Phone: (777)878-098-657
Email: rosanne.liam@gmail.com
Summary
Experienced digital marketer with a background in digital marketing for 4 years growing the sales for New York mobile carrier. Seeking to leverage my skills in data visualization, quantitative measurement, and increase customer base.
Experience
SEO Lead
Diginetz
May 2018 – April 2020
Conducting keyword research using dedicated software
Analyzing website performance using various data from various software
Monitoring the website performances such as search results, website traffic
Mapping content ideas and monitoring them
Link building, optimizing pages, and updating outdated content
Managing paid campaigns
Digital Marketer
Mei 2016 – April 2018
Developing content ideas for campaign
Doing campaign with various social media such as Facebook, Instagram, and TikTok
Developing SEO strategies
Conducting keyword research and mapping the content ideas
Education
2012-2016
University of Pennsylvania
GPA: 3.7
Relevant coursework: SEO, FB ADS, Google Analytic
Membership: Markit Zone
Key Skills
Interpersonal
Forecasting
Analytical
Problem-solving
Time management
Leadership
Awards
President of Markit Zone, 2017
Chairman of Student Charity University of Pennsylvania, 2015
Language
English
Mandarin
French
Japanese
How To Write An Outstanding Marketing Resume?
Note that a hiring manager always wants to see the evidence of your marketing performance. If you want to write a great marketing resume, make sure at least you do the following things:
Add statistic and figures to give exact prove that you are an eligible candidate
Use a professional marketing resume template
Emphasize the skill sections and write only the ones that match with the job listing
Provide links to your work
Just keep the education simple
Put the resume summary at the top so the hiring manager can spot it
Try to keep it on a single page
What Are Skills To Put In The Marketing Resume?
There are certain skills that the companies are looking for. Here are some of the skills that you must have to work in this sector:
Interpersonal
Social media
Analytic
Problem-solving
Advertising
SEO
Video content
Design
Do I Have To Make A Creative Marketing Resume?
A creative resume is a good thing to convince the hiring manager that you are the most eligible candidate. There are many applicants outside there who are ready to beat you. If you just make a general resume, then there is a big chance your document will not pass the next hiring session.
Kinds Of Marketing Resume Templates
Fortunately, today we can create a professional resume quickly and more effectively.  There is a countless marketing resume template that you can pick. However, for some people, finding out a template is like searching for a needle in a haystack. You should be extra cautious to find the best template that can help you showcase your potential. You can find some of the best templates below: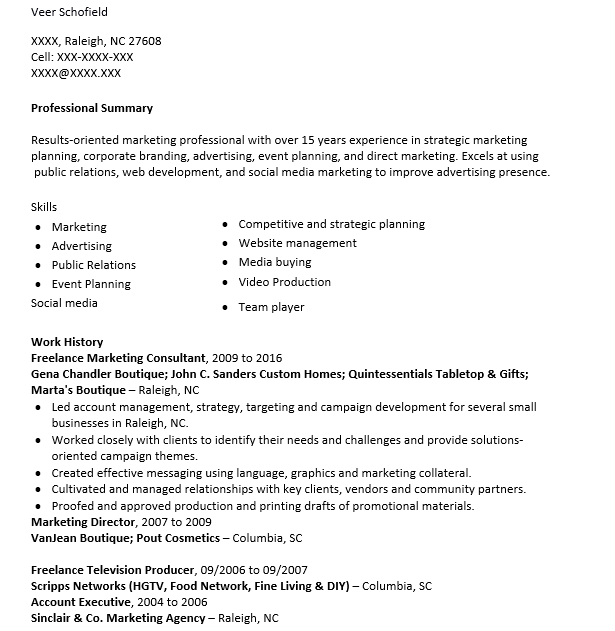 Marketing Manager Resume Template
If you are eying a marketing manager position, probably you need to start thinking about how to make your resume more impressive. It doesn't have to be a great design. It has to be something that makes the employer believe you can do an excellent job. This template offers a simple design with an excellent format.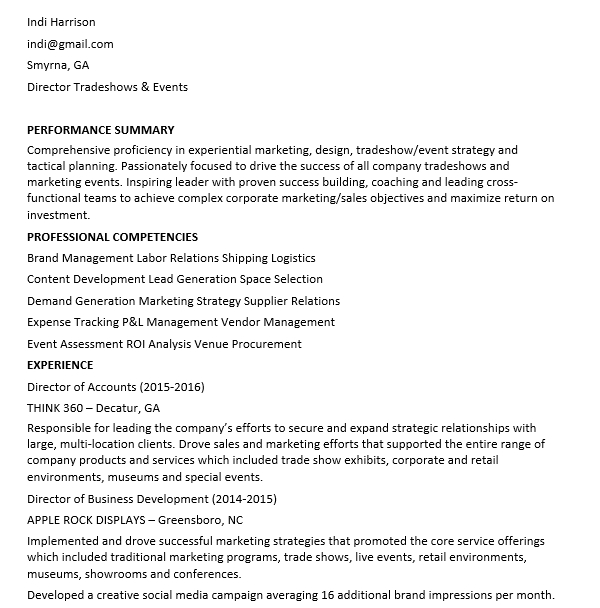 Marketing Account Manager Resume
This is another template that helps you showcase your qualifications way much better. This template lets you write a simple resume with content details. You don't have to spend many pages to make sure the employer notices your potential. Just simply decide what is the most important and choose the one that matches the job listing. This template can do all of them.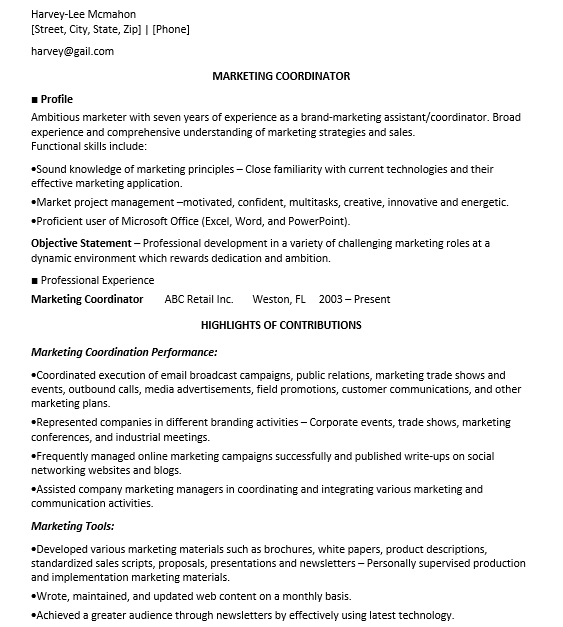 Marketing Executive Resume
Applying for an executive position requires a lot of experience. Indeed this is important! But what is most important is how you positioned your qualification well so the hiring manager can spot you directly in a quick reading.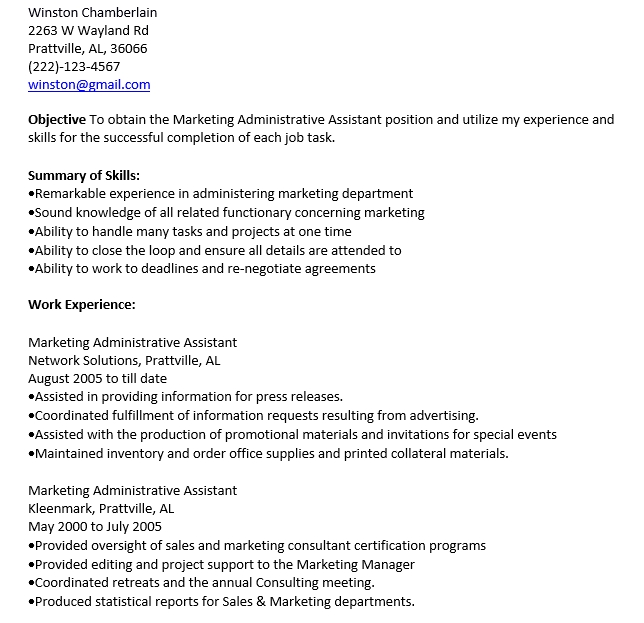 Marketing Communication Executive CV
If you need a professional CV for a marketing executive position, this template should be the best choice for you. It comes with details that are needed by the employers.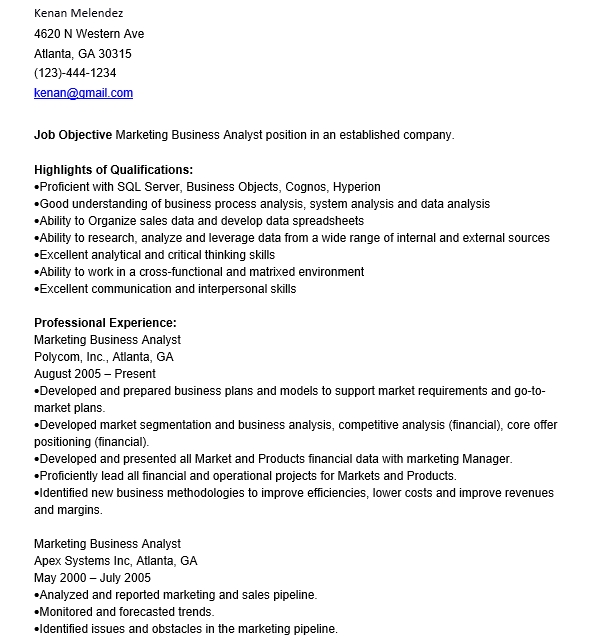 Marketing Coordinator Resume Sample
There are many marketing positions if you put a little effort to look for them. For example the marketing coordinator resume. However, still you have to beat competitors to sit in this position. And, this template can be a great help for you.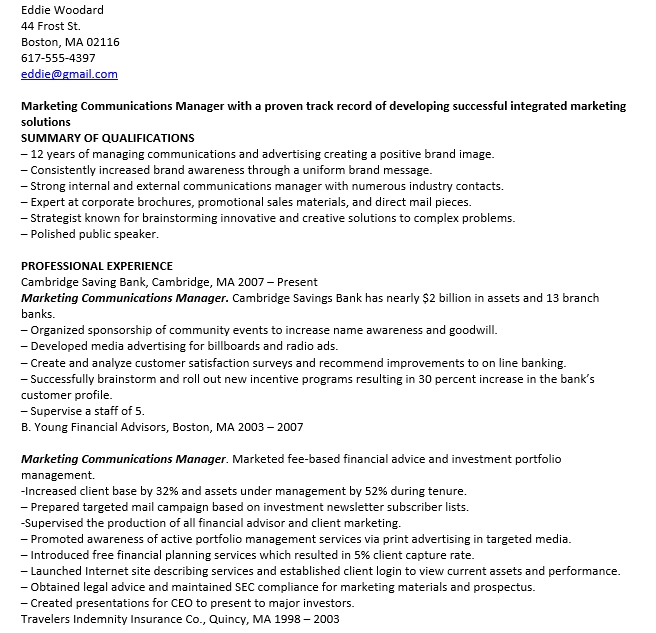 Marketing Event Coordinator Resume
If you are searching for a good template, you are on the right page. This is a template designed specifically for the marketing event coordinator position. It helps you find your best quality that you have to write on your resume.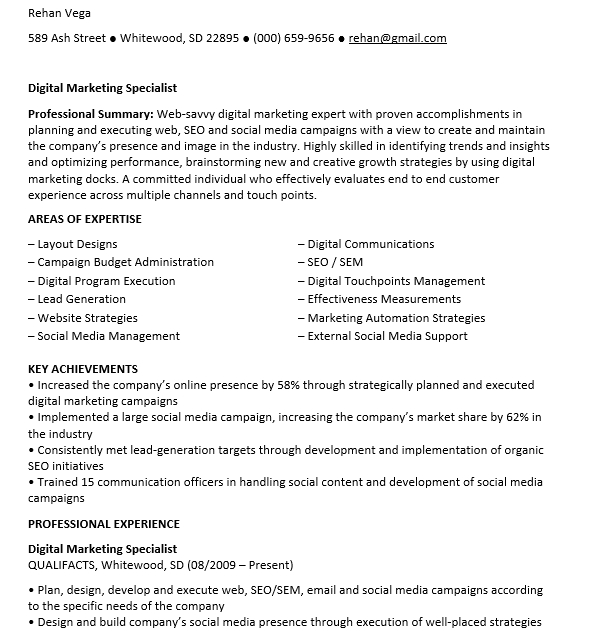 Marketing Director Resume Template
Marketing always plays a crucial role in any kind of business type. this includes the marketing director. They play important role in the success of a movie or event. If you think this is your passion, then you have to download this template.
Marketing Assistant Resume
For a fresh graduate, the best position to start without experience is becoming a marketing assistant. You can try to apply for this position to get more knowledge and an in-depth understanding of how marketing works in the real field. This template helps you write your best profile.
Simple Marketing Resume Sample
If you need a more sample example about how to write a marketing resume, you can try download this template. Don't worry! This template is also editable, so while learning, you can make your version. This template is so easy to use for many people especially fresh graduates who have no experience yet.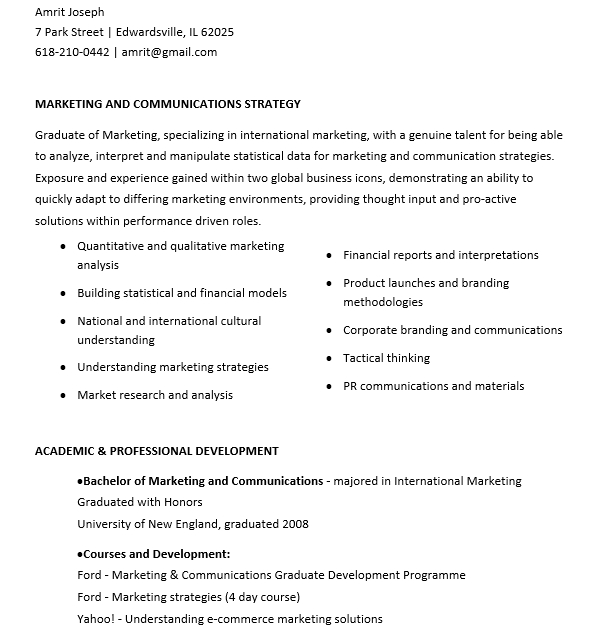 Similar Posts: