Entry Level Resume
Nowadays, there are many entry-level positions offered for job seekers in any job field, whether it is in the company or non-organizational job. Entry-level positions are mostly desired by fresher or applicants who have less or no experience at all. It can be a good career option for you.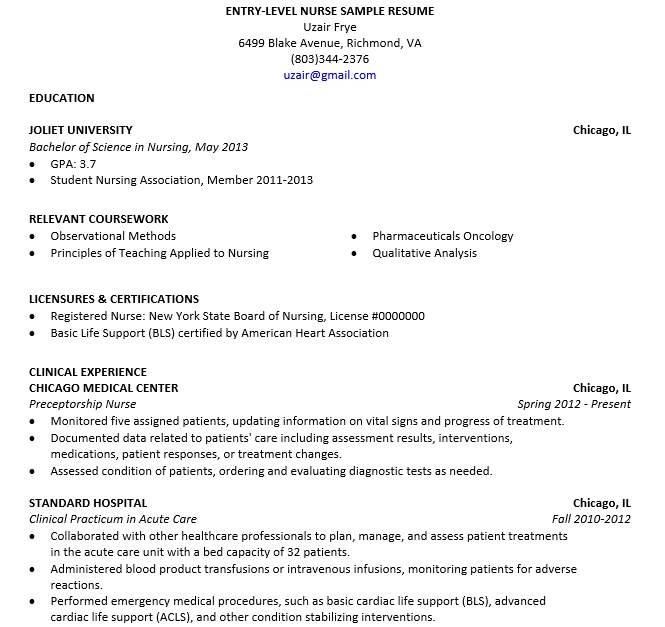 If you happen to be in the position and are interested in applying for an entry-level job, this article will give you insights on how to write a perfect entry-level resume that is effective to land your first job.
Registered Nurse Beginner Resume Sample
To give you a clearer idea of how a good resume for an entry-level position, we provide a resume sample of a registered nurse.
Kendrick Thompson
Personal Info
Phone: (555) 123-456-789
Email: ken_thompson@email.com
Summary
A newly graduate Registered Nursing student is seeking an opportunity to fill in the entry-level position at XYZ National Hospital as a Nurse. With excellent knowledge of patient care and medical procedures planning, I would be able to assist the job in the nursing role. Able to work under pressure and provide the best patient treatment from giving health education to performing medical treatment.
Experience
An internship as a nurse at Smiths Hospital
2019
Checking patients' health condition (blood pressure, cholesterol level, height, and weight) before the treatment
Consulting with the doctor regarding patients' illnesses and symptoms
Keeping the records of patients' medical condition, treatments, and medication
Assisting the doctor in examining patients and conducting medical procedures
Monitoring patients' condition after the medical treatments and see if there are any irregularities
Discussing the patients' condition with the patients' family
Educating patients on how to do preventive methods of any illnesses
Improving the patients' satisfaction by 45%
Facilitating effective medical procedures by 30% with speeding up the patients-care management
Volunteer Work at ABC Clinic
2020
Checking patients' condition and symptoms regarding the COVID 19
Keeping records of patients' medical records
Working for 5-8 hours in examining patients who are infected with COVID 19 with the bed capacity of 30 patients in a day
Assisting the doctor in examining patients by providing information of patients' medical records and history
Monitoring patients' vital conditions to see if there are irregularities after the treatment given
Motivating patients during the recovery process
Educating patients on the preventive methods of avoiding COVID 19
Education 
Bachelor of Nursing and Public Health at Jonathan Health Academy, 2015 – 2019
GPA: 3.80 (Excellence Award for Student)
Relevant Coursework: Nurse Care for COVID 19 Patients Intensive Training, International Conference on Nursing Management, Basic Life Support Course
Graduation: 2019
Membership: Registered Nurse Association, Nurse for COVID 19 Care Club, Public Health Management Club
Key Skills
Excellent knowledge of medical procedures
Excellent knowledge of patient care
Excellent knowledge of basic life support and emergency treatment
Cardiac Care
Time management
Detailed-oriented
Organization and patient care management
Medical records keeping
Good communication skills
Problem-solving
Achievements and Certifications
Certification of Registered Nurse, 2020
Certification of Basic Life Support, 2020
Excellence Award for Student
Language
How to Write Entry-Level Resumes
Writing a resume by yourself can be a little bit daunting, especially if you don't have any experience in writing a resume before. You don't have to worry as we collect some tips for those who want to write an entry-level resume.
Make sure to read the job description to know what kinds of applicants the employers are looking for
Format your resume well, usually for those who have less experience, a functional resume is chosen
List only relevant skills
Add sections on achievements, certifications, and extracurricular activities
Use related keywords to the job. This is why you need to read the job description before
Check for the resume errors before sending it
What to Write on Entry-Level Resumes?
In writing an entry-level resume, usually, applicants don't have much to write on the work experience so here we give a list of things that can still promote you to employers.
Personal identity
Persuasive career objective
Relevant work experience. We still include it here in case if you have it, but if you don't have it write down any relevant experience like an internship, volunteer work, or training
List down your relevant skills to the job
Add your academic background and GPA. It will be better if your academic background is in line with the job that you apply
Mention additional relevant activities like online course or training
Writing Skills on Entry-Level Resumes
The skills section can be tricky when someone doesn't know how to write it effectively. Here are some tips you can have in writing your skills on an entry-level resume
Only write relevant skills to the job, mostly on the technical skills that are specifically related to the job
Add some interpersonal skills that are also important
List the skills from the most experienced to the least experienced
Use bullets point
Make it clear and brief
Kinds of Entry-Level Resume Templates
For beginners, it can be overwhelming to structure a good resume that shows your capabilities as well as relevant skills. These entry-level resume templates below can help you in having a professional resume, just choose the job that suits you and it's ready.
Entry-Level Nurse Resume Template
This resume template is designed for a nurse position. It showcases the strong career objective and a list of relevant skills, that are completed with academic background and relevant additional activities.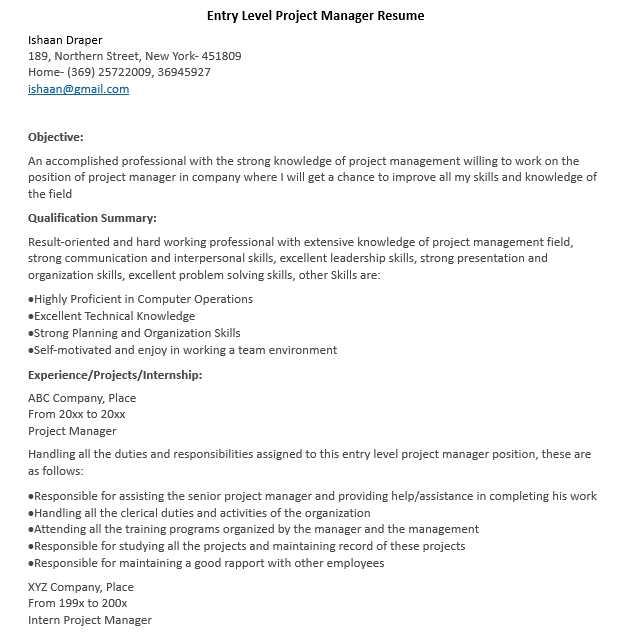 Entry-Level Financial Analyst Resume Template
To be a financial analyst, the beginner must include the information of what they can contribute to the job as well as the skills to impress the employers. This resume will be a good choice for those applying for the entry-level position.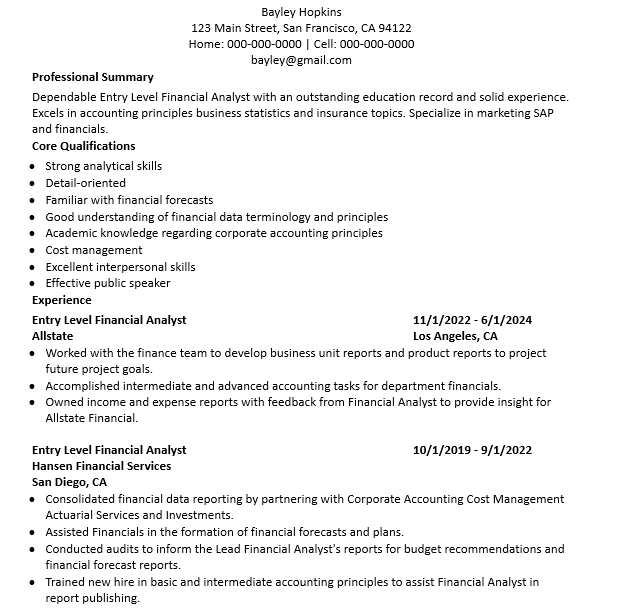 Entry-Level Sales Resume Template
Sales applicants can use this resume for filling in the entry-level position. It is created in a simple designed resume but comprehensive information from the beginning to the end.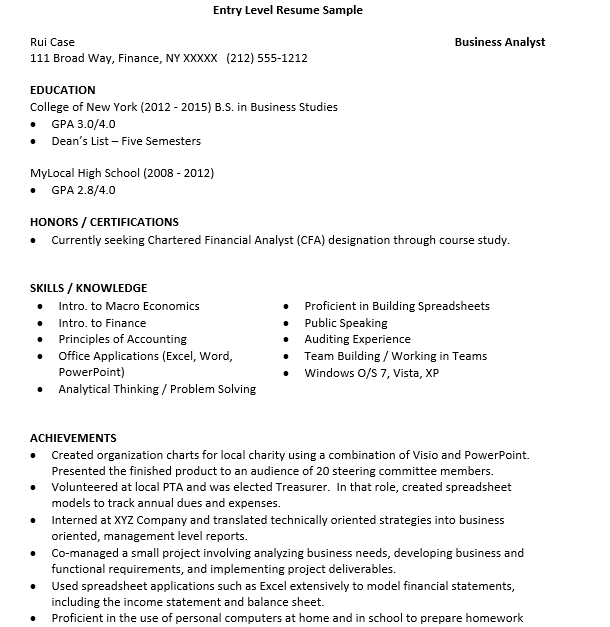 High School Entry-Level Resume Template
For newly graduated high school students, this resume template leads you to land your first job. It is applicable for any job you desire, just change the information in each section and it's ready.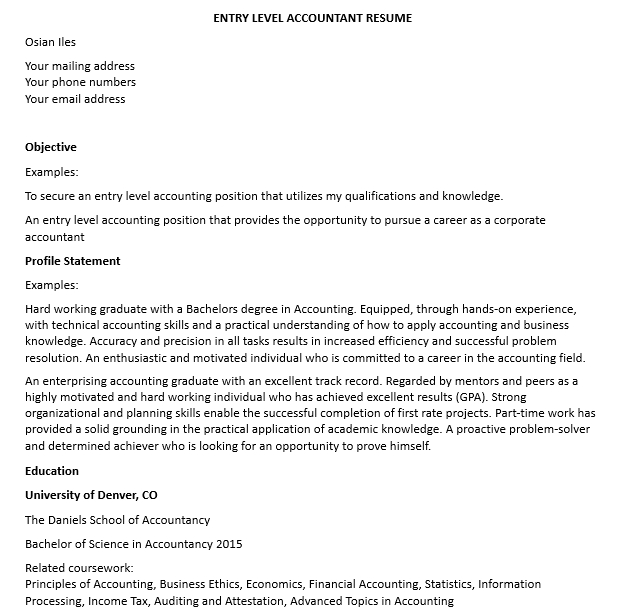 Entry-Level Accountant Resume
For an entry-level accountant position, this resume template will provide a well-structured resume in a functional format. It is reader-friendly which makes it easy to search for information.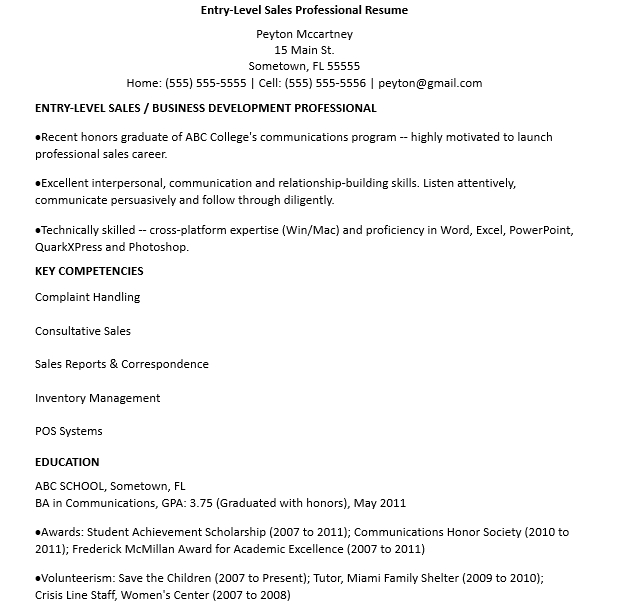 Entry-Level Marketing Resume
This resume template is designed for a marketing position. It is written in Ms. Word file format and it is specifically made for the job as it highlights the marketing skills and its strong career objective.
Entry-Level Project Manager Resume
To be a project manager, someone has to own some experiences, either in training or an internship. This resume will focus on that section and bring more importance to the achievements and qualifications that someone has.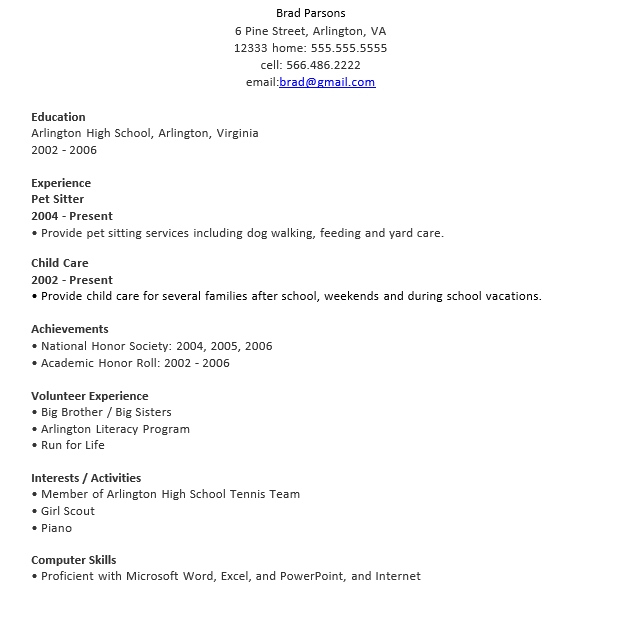 Entry-Level Dental Assistant Resume
To be a dental assistant, someone can use this resume template to persuade employers. It applies a functional resume format that highlights the relevant dental assistant skills and certifications.
Entry-Level IT Worker Resume
This resume template is designed for IT-worker in an entry-level position. It gives you a complete and neat structural resume with extensive information for each section.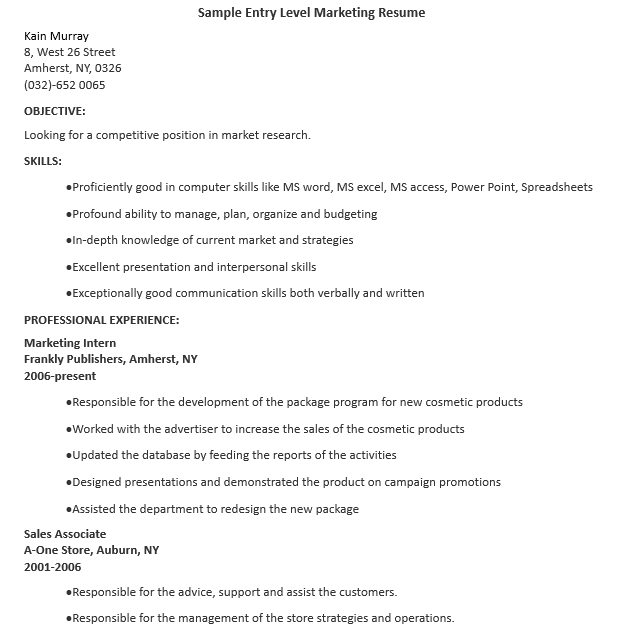 Entry-Level Teacher Resume
For applicants for an entry-level teacher position, this resume template can be a good option as it creates a good summary of the relevant teaching skills and career objectives, as well as the academic background to support the job.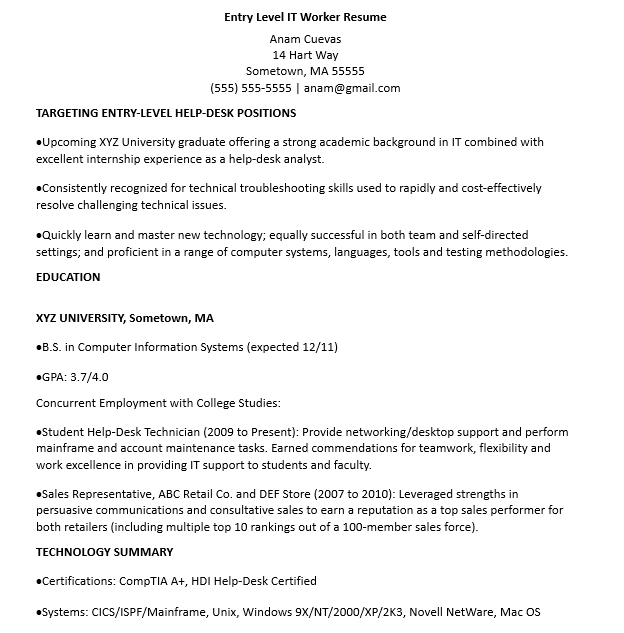 Similar Posts: