Menstrual Chart Printable for All Women in The World
For women out there, we have some useful and easy to use menstrual chart printable. Our templates are all free to use for the public. You can just simply download and print them immediately whenever you need to. You don't need to pay for anything, guaranteed. Our templates are designed to be flexible, you can customize them as you see fit.
What is Menstrual Cycle?
Menstrual cycle is the monthly series of changes in a woman's body. When a woman goes through in preparation for the possibility of pregnancy. Each month, one of the ovaries releases an egg, this process is called ovulation. There also hormonal changes to prepare uterus for pregnancy. If ovulation takes place and the egg isn't fertilized, the lining of the uterus sheds through the vagina, this is what we call a menstrual period.
Reasons to Start Tracking Your Menstrual Cycle
For women, you have an extraordinary window in to your overall health: the menstrual cycle. Each month, your body tells you something about how well it is being taken care of. Tracking your cycle will help you immensely to identify patterns you may not otherwise understand.
Tracking your cycle and symptoms daily with our menstrual chart printable will help you to know and pay attention more to your body. Many women find this technique to be a beautiful way to have some self-reflection and awareness. You can also avoid pregnancy or the opposite, conceive a baby, more naturally. Our templates can be used as a natural form of contraception that can also be used for conceiving. No more relying on chemical products that can give you mood swings and anxiety. Your body can tell you enough information that you need.
How to track menstrual cycle
To find out what is going on with your body, you need to keep track of your menstrual cycle. Begin by tracking your start date every month for several months straight to identify the regularity and irregularity of your periods. You can add notes to make things clearer. End date, flow, abnormal bleeding, pain, and other changes are some of the important pieces of information that are included in the charts. Remember that there are some things that will affect your menstrual cycle heavily, like breast feeding, eating disorder and more. Now, without further ado, check our templates of menstrual chart printable below to know more about tracking your menstrual cycle.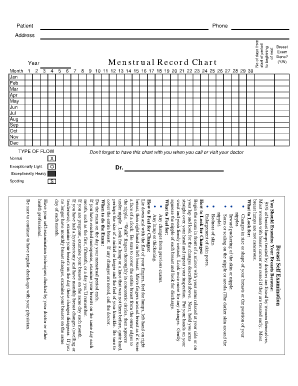 Fertility mapping is one of the most important tools you have in your normal fertility trip. This table is aimed at women who are trying to conceive. Now that you've done your first BBT charts, you're certainly impatient to be aware of their interpretation. You can also locate completely free graphics on the Internet to print.
Use our free ovulation calendar below as a guide to help you track your ovulation. It is anticipated that your ovulation will occur in a single day in this period of time. Benefit from the abundance of information provided by your fertility signs!
Both cycles can be divided into three phases. When tracking, it is important to keep in mind that each cycle is different. However, tracking your cycles can help you guess the approximate date, and be less inclined to be taken by surprise. Affirm Attaran, for women who try to avoid pregnancy and have very regular cycles, the rhythm method of the calendar can be an effective method of birth control. As an example, anovulatory cycles can occur as a consequence of adopting a restricted diet and performing a large amount of exercise. Your menstrual cycle can give you clues about when your body is ready to begin the procedure. To find out, you will want to trace your menstrual cycle and record how long it lasts.
The awareness of fertility is totally free or cheap. Cartography may seem like an old practice, but an increasing number of girls and women are experiencing the many advantages that include mapping their menstrual cycle. There are no health risks or side effects related to fertility awareness. Stress does not seem to cause PMS, but it could make it worse.
Maintaining a graph, either written or online, will allow you to plot your entire cycle. The cartography will let you know when to take your supplements, while also working with you to monitor the last time you used them. It will help you know when and when you will be ovulating, which will help you know when to try to conceive. My first attempt was so successful that I decided to give it to go and started looking online for more information and training with a ball.
For women who are trying to conceive, or for women who are making an effort to prevent pregnancy, understanding the rhythm of their menstruation can help. To begin with, it is very likely that younger women experience menstrual irregularities in their diet. Fertility Friend also helps women who need to make the most of their chances of conception.
If your baby was born at the beginning of the third trimester, you would have a very good chance of survival, even if there were medical and health problems to face with a possible stay in the NICU. If your baby decides to stay in the womb a little longer, he can go out and weigh more than 8 pounds or more. In addition, your baby needs folic acid to produce a nutritious brain. After 37 weeks, your baby could be considered full term, which means that it is fully developed and ready to be born without clear signs.
menstrual chart printable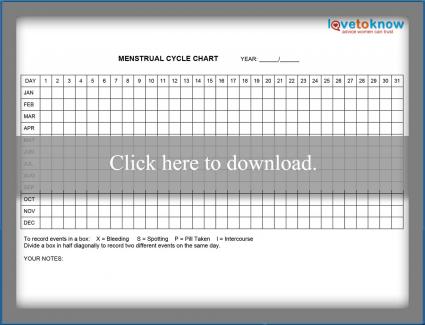 By : www.freeprintablemedicalforms.com
Handy Printable Menstrual Cycle Chart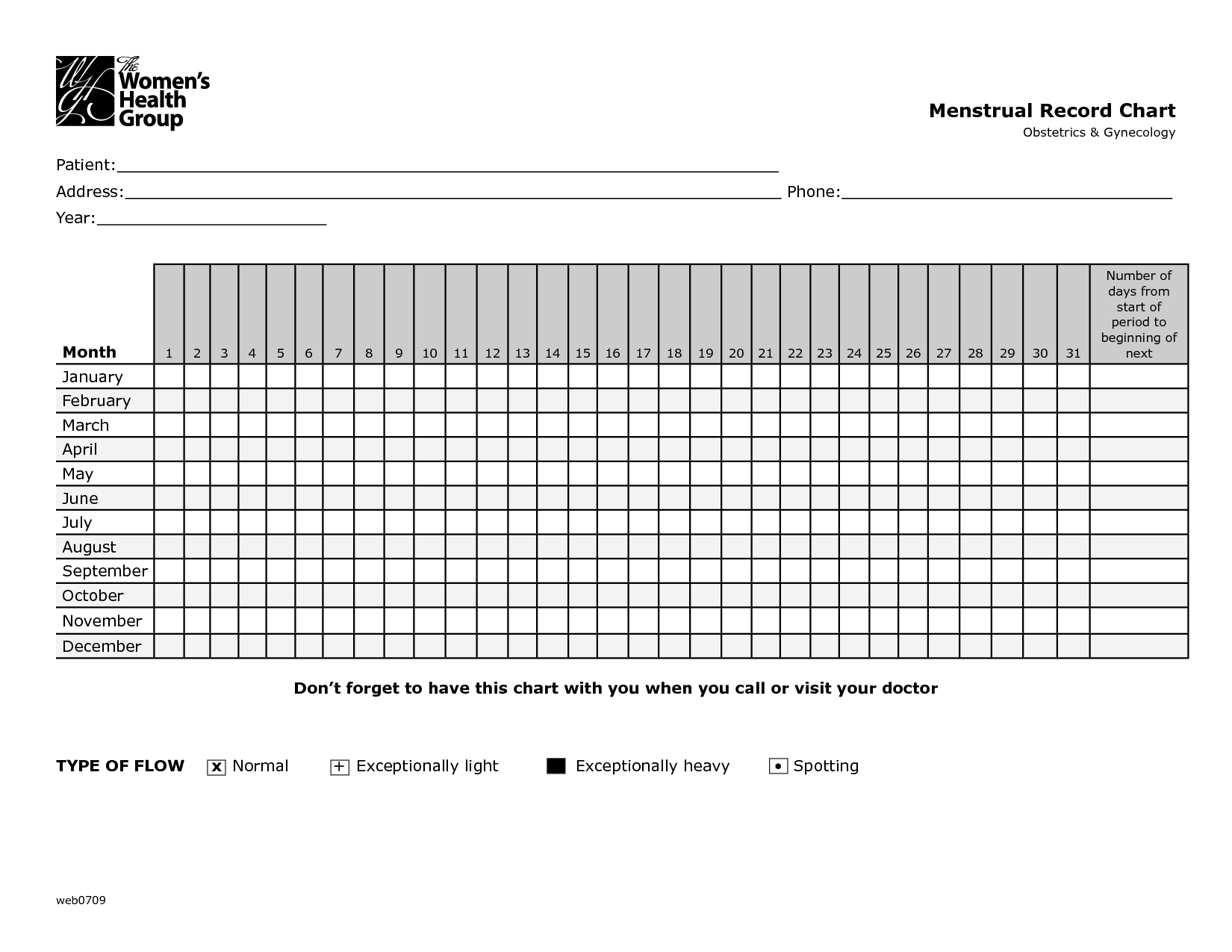 By : pregnancy.lovetoknow.com
menstrual chart printable
By : ibov.jonathandedecker.com
Similar Posts: